Interpretation of Vital Signs - What is Normal?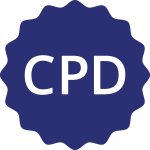 3. Evaluate Your Learning
Overview
This Video Learning Activity (VLA) provides a practical and easy to understand discussion about the assessment of vital signs and explores the issue of the interpretation of vital signs relative to the circumstances under which the assessment occurs.
Topics include:
A critical discussion on the concept of 'normal' and 'normal ranges'
Sensitivity and specificity: why these matter
Why a misunderstanding of 'normal' can generate unwarranted interventions
The importance of understanding the relationship between assessment findings and the context of interpretation
Correct measurement, ranges, variations and abnormalities of heart rate, blood pressure, temperature and respiratory rate
Target audience:
This VLA will be of interest to nurses and midwifes working in all ares of clinical practice.
Learning Outcomes
On completion of this VLA you will be able to:
Explain what is meant by a normal vital sign and how this can relate to a range of values depending on circumstances
Describe the different ways in which heart rate, blood pressure, temperature and respiratory rate can be measured and explain the advantages and disadvantages of different techniques
Identify key nursing interventions for certain abnormalities in vital signs
Aim
The aim of this VLA is to provide an update on the correct interpretation of vital signs, with a particular emphasis on the concept of normal ranges and the context of interpretation.
Need
The assessment of vital signs is an integral component of nursing practice and requires a high degree of knowledge and skill to perform properly. Additionally, the interpretation of the results of the assessment will be directly influenced by individual interpretations of what 'normal' vital signs are and how these relate to the context of the assessment. There is a clear need to establish a consistency of understanding regarding this nursing activity and to clarify the statistical concept of normality. Given the short length of stay that clients generally undergo within the health environment today, nurses and midwives are increasingly required to make accurate and reliable vital sign assessment in order to facilitate effective decision making by the appropriate health professionals.
Nurses in Australia, are required to obtain a minimum of 20 continuing professional development (CPD) hours each year that relates to their context of practice in order to comply with mandatory regulatory requirements.
Citation
Citing this Video Learning Activity