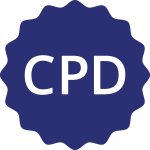 3. Evaluate Your Learning
Current as of
13/07/2016
Overview
This Video Learning Activity (VLA) provides an update on medication administration and calculations, as well as provide a reminder for all healthcare professionals on how we can avoid making medication errors and potentially causing adverse patient outcomes.
Topics include:
The extent of medication-related problems
Strategies for improving medication safety and administration
Medication calculations
Target audience:
This VLA is designed for registered nurses, enrolled nurses, midwives, and all other health professionals who administer medications to patients on a daily basis.
Learning Outcomes
Identify the potential risks associated with medication errors in order to prevent adverse events
Improve patient safety by applying relevant rules and strategies to reduce the potential for medication errors
Calculate medicine doses accurately to ensure safe administration of medications in clinical practice
Purpose
The purpose of this VLA is for nurses to identify factors that may contribute to medication errors, in order to reduce the incidence of these errors and ensure that adverse and unwanted effects to patients are minimised.
Need
Medications are the most common treatment used in healthcare, and contribute to significant improvements in health when used appropriately. However, medicine use can also be associated with harm, and the common use of medicines means they are associated with more errors and adverse events than any other aspect of health care. The clinical administration error rate of medications (e.g. omission of therapy, wrong dose etc.) is as high as 18%, accounting for approximately 230,000 cases of hospital admissions each year in Australia2. The prevalence of medication errors is of particular concern, because the majority of these errors are preventable1.
Nurses in Australia are required to obtain a minimum of 20 continuing professional development (CPD) hours each year that relates to their context of practice, in order to comply with mandatory regulatory requirements.
Citation
Citing this Video Learning Activity
Using Harvard referencing style:
Edwards, T 2016, 'Medication Errors', Ausmed Education, viewed (insert date), https://www.ausmed.com.au/learning-centre/medication-errors-description
Using American Psychological Association (APA) 6th Edition referencing style:
Edwards, T. (2016). Medication Errors [Video]. Retrieved from https://www.ausmed.com.au/learning-centre/medication-errors-description