Menopause and Hormone Replacement Therapy (HRT)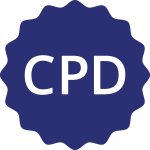 3. Evaluate Your Learning
Current as of
11/05/2017
Overview
This Video Learning Activity (VLA) describes the menopause and provides a comprehensive guide to its aetiology and clinical features, as well as reviewing the use and efficacy of hormone replacement therapy (HRT).
Topics include:
The normal ovarian cycle
The role of oestrogen
Ovarian failure
Signs and symptoms
Management and treatment
Hormone replacement therapy (HRT)
Myths and misinformation
Target audience:
This VLA will be of interest to all nurses and midwives, in particular, those practising in general medical practices and women's health settings.
Learning Outcomes
Describe the changes that occur at menopause
Identify the signs and symptoms of ovarian failure
Explain the rationale for the use of hormone replacement therapy (HRT) as a treatment for ovarian failure
Purpose
The purpose of this Video Learning Activity (VLA) is to improve understanding of the menopause and to review the appropriate use of hormone replacement therapy to enhance the care and treatment of women who suffer from unwanted symptoms.
Need
All women undergo the menopause at some stage and many will be affected by the consequent changes that occur as the ovaries fail and natural oestrogen production declines. Some of these symptoms can be serious, for example, osteoporosis; and it is important that the processes are well understood along with treatment options and management.
Nurses in Australia are required to obtain a minimum of 20 continuing professional development (CPD) hours each year that relates to their context of practice in order to comply with mandatory regulatory requirements.
Citation
Citing this Video Learning Activity
Using Harvard referencing style:
Dennerstein, G 2017, 'Menopause and Hormone Replacement Therapy (HRT)', Ausmed Education, viewed (insert date), https://www.ausmed.com.au/learning-centre/menopause-and-hormone-replacement-therapy-description
Using American Psychological Association (APA) 6th Edition referencing style:
Dennerstein, G. (2017). Menopause and Hormone Replacement Therapy (HRT) [Video]. Retrieved from https://www.ausmed.com.au/learning-centre/menopause-and-hormone-replacement-therapy-description