Mental State Assessment for All Nurses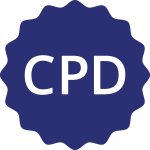 3. Evaluate Your Learning
Current as of
13/09/2017
Overview
The Mental State Assessment (MSA) provides a structured way for nurses to identify if a person's mental state is deteriorating. This Video Learning Activity (VLA) focuses on the main parts of this assessment, the manner in which it can take place, and what can be done with the assessment findings.
Topics include:
Principles of the Mental State Assessment
Conducting the Mental State Assessment conversation
Risk assessment
Target audience:
This VLA will be of interest to all nurses working in a range of healthcare settings, but especially those working in mental health, primary practice, community health, or critical care.
Learning Outcomes
Describe the key components of a Mental State Assessment and how they fit with physical assessment skills
Identify the terminology used in a Mental State Assessment
Identify what risks are likely being identified, and what to do if these risks increase
Explain the role of the Consult Liaison Psychiatry service and other mental health resources in facilitating assessment of the person with a suspected mental health disorder
Purpose
The purpose of this VLA is for nurses to further develop their skills in assessing a person's mental state, regardless of where the person is cared for in the healthcare setting.
Need
One in five people experience symptoms of a mental health disorder at some point in their life, so it is not uncommon for nurses to care for people experiencing mental health disorders who may also require treatment for a physical illness within a general hospital or community health setting. Nurses working in these settings therefore need to be able to undertake a basic Mental State Assessment in order to identify any risks to a person's safety (e.g. deteriorating mental state) and/or posing risks to the safety of others. The Mental State Assessment can be used to determine if immediate action is required or if assistance from a qualified mental health clinician will be necessary during, or following treatment for physical illness.
Nurses in Australia are required to obtain a minimum of 20 continuing professional development (CPD) hours each year that relates to their context of practice in order to comply with mandatory regulatory requirements.
Citation
Citing this Video Learning Activity
Using Harvard referencing style:
Clarke, K-A 2017, 'Mental State Assessment for all Nurses', Ausmed Education, viewed (insert date), https://www.ausmed.com.au/learning-centre/mental-state-assessment-for-all-nurses-description
Using American Psychological Association (APA) 6th Edition referencing style:
Clarke, K-A. (2017). Mental State Assessment for all Nurses [Video]. Retrieved from https://www.ausmed.com.au/learning-centre/mental-state-assessment-for-all-nurses-description