Nutrition for Older People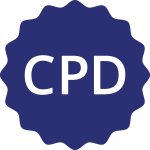 3. Evaluate Your Learning
Current as of
08/02/2017
Overview
This Video Learning Activity (VLA) examines the role that nutrition plays in healthy ageing, and reinforces the need for ongoing assessment of an older person's nutritional requirements. Questions such as "what should older people eat?" and "why is good nutrition important as we age?" are discussed.
Topics include:
Factors affecting an older person's nutrition
The physiological changes associated with ageing
Management strategies for older people with poor food intake
Nutritional assessment
Texture modified foodstuffs
Target audience:
This VLA will be of interest to health professionals working with older people in a variety of healthcare facilities, including respite and aged care homes, and acute, subacute and community settings.
Learning Outcomes
Explain why good nutrition is important as people age
Identify barriers to adequate nutrition in older people
Describe the dietary requirements of older people
Purpose
The purpose of this VLA is to reinforce knowledge of the important role that nutrition plays in healthy ageing.
Need
Adequate nutrition and hydration is vital to sustaining life, especially as people age. Unfortunately many older people are not adequately nourished; up to 85% of older Australians living in residential care are reportedly malnourished.4 A potential reason for this is that staff working in residential aged care may lack sufficient knowledge regarding the nutritional needs of older people in their care.5 Current evidence suggests that education to enhance the knowledge of staff in recognising and responding to older residents with compromised nutrition is needed.5 Paying careful attention to the nutritional needs of older adults in residential aged care can lead to a better quality of life, a greater sense of wellbeing, and improved clinical outcomes for these individuals.
Nurses in Australia are required to obtain a minimum of 20 continuing professional development (CPD) hours each year that relates to their context of practice in order to comply with mandatory regulatory requirements.
Citation
Citing this Video Learning Activity
Using Harvard referencing style:
Coleman, Y 2014, 'Nutrition for Older People', Ausmed Education, viewed (insert date), https://www.ausmed.com.au/learning-centre/nutrition-for-older-people-description
Using American Psychological Association (APA) 6th Edition referencing style:
Coleman, Y. (2014). Nutrition for Older People [Video]. Retrieved from https://www.ausmed.com.au/learning-centre/nutrition-for-older-people-description