Post-Traumatic Stress Disorder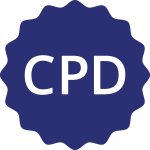 3. Evaluate Your Learning
Current as of
26/04/2018
Overview
This Video Learning Activity (VLA) will increase the awareness and recognition of post-traumatic stress disorder (PTSD) whilst also promoting the resilience that individuals and families demonstrate to cope with a range of significant life challenges. Nurses and midwives are in powerful positions to influence high quality care, which ultimately leads to better treatment outcomes for people affected by PTSD.
Topics include:
Normal and abnormal responses to trauma
Diagnostic classification of PTSD
How PTSD affects families and children
Cognitive, pharmacological, and alternative treatment options
Target audience:
This Video Learning Activity (VLA) is designed for health professionals who are caring for individuals and families who show signs and symptoms of emotional distress associated with trauma.
Learning Outcomes
Identify the signs and symptoms of post-traumatic stress disorder to initiate early interventions in order to prevent adverse consequences of this condition occurring for the individual
Link possible long-term behavioural and emotional consequences of PTSD on family members with the diagnosis of post-traumatic stress disorder in order to provide holistic care for all people affected by this disorder
Use common treatment options available in order to assist people to manage symptoms of emotional distress associated with post-traumatic stress disorder
Purpose
The purpose of this Video Learning Activity is to provide current knowledge about post-traumatic stress disorder (PTSD) and its treatment, and how the experience of PTSD impacts upon the emotional wellbeing of the person and their family.
Need
Although traumatic and potentially life-threatening events such as natural disasters, conflict and severe accidents can be part of the human experience, for approximately 5—10% of the Australian population, responses to these traumatic events consist of significant emotional distress and subsequent impairment in a person's ability to live a satisfying life1. Other people may experience threats to life or safety through intentional violence, acts of terrorism and physical/sexual assaults, which also contribute to the experience of significant emotional disturbance and threats to the person's emotional wellbeing. Trauma is felt not only by the person directly, but also affects members of their family, often affecting the mental health across multiple generations1. An awareness and ability to recognise the difference between normal and abnormal responses to traumatic events is imperative to facilitate early assessment and appropriate intervention to minimise long-term and often harmful consequences.
Nurses in Australia are required to obtain a minimum of 20 continuing professional development (CPD) hours each year that relates to their context of practice in order to comply with mandatory regulatory requirements.
Citation
Citing this Video Learning Activity
Using Harvard referencing style:
Clarke, K-A 2018, 'Post-Traumatic Stress Disorder', Ausmed Education, viewed (insert date), https://www.ausmed.com.au/learning-centre/post-traumatic-stress-disorder-description
Using American Psychological Association (APA) 6th Edition referencing style:
Clarke, K-A. (2018). Post-Traumatic Stress Disorder [Video]. Retrieved from https://www.ausmed.com.au/learning-centre/post-traumatic-stress-disorder-description