Reproductive Health and High BMI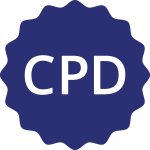 3. Evaluate Your Learning
Current as of
25/01/2017
Overview
This Video Learning Activity (VLA) is designed for health professionals working with women throughout their reproductive years, and will provide an overview of the impact a high BMI has upon community health, pregnancy, labour, birth and breastfeeding.
Topics include:
Definition of BMI
Link between high BMI, insulin resistance, androgenisation and PCOS
Effects of high BMI on efficient labour
Engaging the high BMI woman in education and interventions
Target audience:
This VLA will be of interest to all midwives, nurses and lactation consultants working with women in their reproductive years.
Learning Outcomes
Intervene in weight management early by identifying the different classes of obesity through effective assessment of women with high BMIs
Use knowledge of the link between high BMI and reproductive problems to appropriately manage obese women throughout their pregnancy
Correlate potential adverse pregnancy and labour outcomes with strategies to educate women about the impact obesity may have on their pregnancy
Purpose
The purpose of this VLA is to review the potential adverse effects high maternal BMI has upon reproduction, in order to ensure nurses and midwives are able to educate their patients accordingly to achieve positive health outcomes.
Need
It is widely accepted that there is an epidemic of obesity amongst women and men of reproductive age17. An Australian study of more than 14,000 pregnant women found that 34% were overweight, obese or morbidly obese18. Numerous studies have demonstrated the adverse effects of obesity on the reproductive process, with evidence linking preconception maternal obesity and long-term disease in offspring17. Maternal obesity is also linked to higher rates of caesarean section, as well as high-risk obstetrical conditions such as diabetes and hypertension18. Additionally, a high body mass index (BMI) during the reproductive process adversely affects pregnancy outcomes, such as increasing the risk of neonatal mortality and malformations18. As midwives and nurses are likely to care for women of reproductive age they must be aware of and educate about the potential adverse effects a high BMI can have on health, conception and pregnancy.
Nurses in Australia are required to obtain a minimum of 20 continuing professional development (CPD) hours each year that relates to their context of practice in order to comply with mandatory regulatory requirements.
Citation
Citing this Video Learning Activity
Using Harvard referencing style:
Harris, H 2017, 'Reproductive Health and High BMI', Ausmed Education, viewed (insert date), https://www.ausmed.com.au/learning-centre/reproductive-health-and-high-bmi-description
Using American Psychological Association (APA) 6th Edition referencing style:
Harris, H. (2017). Reproductive Health and High BMI [Video]. Retrieved from https://www.ausmed.com.au/learning-centre/reproductive-health-and-high-bmi-description