Travel Health: Epidemiology and Education of Health Professionals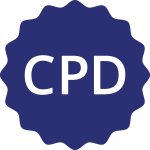 3. Evaluate Your Learning
Current as of
15/02/2017
Overview
This Video Learning Activity (VLA) provides basic information of common issues surrounding pre-travel departure and preparation. You are encouraged to seek further learning on this topic if you wish to undertake a broader comprehensive course in travel health.
Topics include:
Travel trends and statistics
Common diseases
Vulnerable travellers
Preparation of the travel health provider
Continuing education and resources
Documentation
Target audience:
This Video Learning Activity (VLA) is appropriate for those health professionals who are counselling patients about pre-travel health strategies, including registered nurses in areas such as paediatrics and general practice, as well as midwives and Nurse Practitioners.
Learning Outcomes
Use your knowledge of immediate travel-related disease risks to inform and prepare travellers for their trip to South East Asia
Create a learning plan of how to ensure your counselling and knowledge can be kept up-to-date for those who want to engage in pre-travel preparation
Purpose
The purpose of this VLA is for nurses to further their understanding of the epidemiology of travel-related diseases in the South East Asia region, as well as associated responsibilities.
Need
Australians travel overseas for a variety of reasons; increasingly nurses are part of the preparation of these travelers. Knowing what subjects to discuss for preventative health strategies is important. Understanding that those patients travelling to the South East Asia pacific region, may have different needs according to time of year and style of travel is important for nurses to understand. Many types of travelers have special needs; children, pregnant travelers, elderly and those that are immune compromised. These individuals need special considerations. Vector-borne diseases, such as Zika, are spreading throughout the world; travelers need to be informed how to protect themselves and nurses need to know what information to give them.
Nurses in Australia are required to obtain a minimum of 20 continuing professional development (CPD) hours each year that relates to their context of practice in order to comply with mandatory regulatory requirements.
Citation
Citing this Video Learning Activity
Using Harvard referencing style:
Ramsey, L 2017, 'Travel Health: Epidemiology and Education of Health Professionals', Ausmed Education, viewed (insert date), https://www.ausmed.com.au/learning-centre/travel-health-epidemiology-and-education-of-health-professionals-description
Using American Psychological Association (APA) 6th Edition referencing style:
Ramsey, L. (2017). Travel Health: Epidemiology and Education of Health Professionals [Video]. Retrieved from https://www.ausmed.com.au/learning-centre/travel-health-epidemiology-and-education-of-health-professionals-description