Travel Health: Risks of the South East Asia Region (Part Two)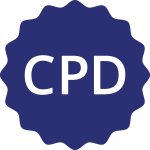 3. Evaluate Your Learning
Current as of
12/04/2017
Overview
This Video Learning Activity (VLA) provides an epidemiological overview of droplet infection diseases and food and water-borne diseases, covering how they are contracted, signs and symptoms, key syndromes to be aware of, and preventative measures to take in order to lower the risk of contracting these diseases. Additionally, other common travel risks such as accidents and animal bites are discussed.
Topics include:
Mosquitoes and mosquito protection
Dengue, Zika and Chikungunya
Malaria
Japanese Encephalitis
Scooter and motor vehicle accidents
Rabies
Target audience:
This Video Learning Activity (VLA) is appropriate for those health professionals who are counselling patients about pre-travel health strategies, including registered nurses in areas such as paediatrics and general practice, as well as midwives and Nurse Practitioners.
Learning Outcomes
Use your knowledge of immediate travel-related disease risks to inform and prepare travellers for their trip to South East Asia locations
Identify key signs and symptoms of travel-related syndromes in order to be able to initiate early interventions and prevent adverse outcomes for the patient
Purpose
The purpose of this Video Learning Activity is to further understanding of the immediate and common risks for people travelling to South East Asia, and be able to recognise key signs and syndromes in returning travellers that may require urgent referral.
Need
Australians travel overseas for a variety of reasons; increasingly nurses are part of the preparation of these travellers. Knowing what subjects to discuss for preventative health strategies is important. Understanding that those patients travelling to the South East Asia pacific region, may have different needs according to time of year and style of travel is important for nurses to understand. Many types of travellers have special needs; children, pregnant travellers, older adults and those that are immune compromised. These individuals need special considerations. Vector-borne diseases, such as Zika, are spreading throughout the world; travellers need to be informed how to protect themselves and nurses need to know what information to give them.
Nurses in Australia are required to obtain a minimum of 20 continuing professional development (CPD) hours each year that relates to their context of practice in order to comply with mandatory regulatory requirements.
Citation
Citing this Video Learning Activity
Using Harvard referencing style:
Ramsey, L 2017, 'Travel Health: Risks of the South East Asia Region (Part Two)', Ausmed Education, viewed (insert date), https://www.ausmed.com.au/learning-centre/travel-health-risks-of-the-south-east-asia-region-part-two-description
Using American Psychological Association (APA) 6th Edition referencing style:
Ramsey, L. (2017). Travel Health: Risks of the South East Asia Region (Part Two) [Video]. Retrieved from https://www.ausmed.com.au/learning-centre/travel-health-risks-of-the-south-east-asia-region-part-two-description