Understanding Vulval and Vaginal Health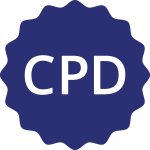 3. Evaluate Your Learning
Current as of
24/08/2017
Overview
This Video Learning Activity (VLA) provides comprehensive information about a range of complex conditions affecting the vulva and vagina, including treatment options for these conditions.
Topics include:
Incidence of the disorders affecting the vulva and vagina
Common disorders and their treatment
Female genital mutilation
Target audience:
This VLA will be of interest to health professionals caring for women of all ages, and especially those working in women's health, primary practice, paediatrics, and adolescent health.
Learning Outcomes
Describe disorders of the female genitalia
Identify and describe the clinical features of common disorders of the vulva and vagina
Explain how to prevent disorders of the vulva and vagina from becoming chronic
Purpose
Enhance knowledge of diseases of the vulva and vagina.
Need
Disorders of the vulval and vagina occur nearly as frequently as pregnancy related disorders. Early detection and intervention can prevent further progression of disease and can provide women with symptomatic relief. As many treatment options are available for vulval and vaginal disorders, nurses who work with women across the lifespan must first understand what the disorders are and why some treatment options may be more suitable than others.
Nurses in Australia are required to obtain a minimum of 20 continuing professional development (CPD) hours each year that relates to their context of practice in order to comply with mandatory regulatory requirements.
Citation
Citing this Video Learning Activity
Using Harvard referencing style:
Dennerstein, G 2017, 'Understanding Vulval and Vaginal Health', Ausmed Education, viewed (insert date), https://www.ausmed.com.au/learning-centre/understanding-vulval-and-vaginal-health-description
Using American Psychological Association (APA) 6th Edition referencing style:
Dennerstein, G. (2017). Understanding Vulval and Vaginal Health [Video]. Retrieved from https://www.ausmed.com.au/learning-centre/understanding-vulval-and-vaginal-health-description