In early February 2021, the Aged Care Workforce Industry Council launched The Aged Care Voluntary Industry Code of Practice, which has been in development since 2018 (Alderslade 2021).
The Code was the central recommendation made by The Aged Care Workforce Taskforce in the 2018 A Matter of Care report, which proposed 14 strategic actions to support Australia's aged care workforce.
The aim of this industry-led code of conduct is to promote accountability, continuous improvement and the delivery of aged care that upholds the rights and needs of older Australians (ACWIC 2021a).
So, what does this mean for aged care service providers?
What is the Aged Care Voluntary Industry Code of Practice?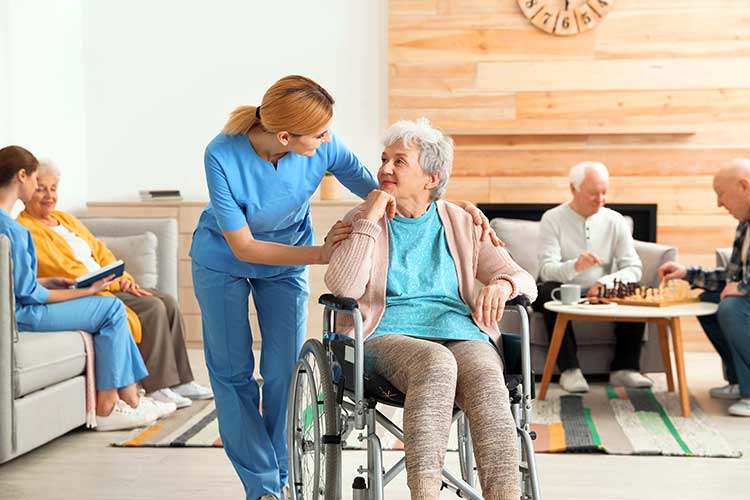 The ACWIC has established, for the first time, a single code of practice to unify the aged care industry in Australia (ACWIC 2021b).
The Code is underpinned by the belief that the way in which we care for older adults reflects our values as a nation (ACWIC 2021a).
Therefore, the goal of the Code is to ensure that:
Providers not only meet community expectations but exceed them
Providers support their workforce to perform at a level where expectations are being exceeded
Those who access and engage with aged care (older adults, families, carers and advocates) are aware that measures are in place to deliver high-quality, safe and individualised care.
(ACWIC 2021a)
The Code reflects a shift from compliance-based aged care models to commitment, accountability, proactivity and continuous improvement (ACWIC 2021a).
Barriers to Change
The Aged Care Workforce Taskforce found that there are significant workforce culture and operational barriers that need to be overcome in order to reform the aged care industry and its workforce. Some of the issues identified include:
The aged care industry being perceived as 'failing to meet the care needs of older people'
Negative perceptions of ageing in the community
The societal portrayal of ageing as a burden
High employee turnover
Low employee engagement and enablement
Issues attracting a workforce
Undervalued jobs
Poor workforce planning
Poor design of work organisation and jobs
Casualisation of the workforce
Gaps in leadership effectiveness
Capability gaps
Skills and competencies misalignment
Bottlenecks in career progression
Poor recruitment, induction and onboarding processes.
(Aged Care Workforce Strategy Taskforce 2018)
How Does the Code Work?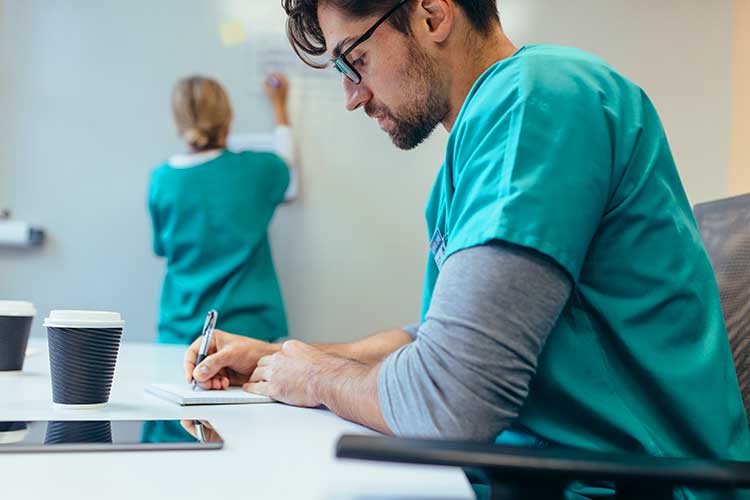 The Code is voluntary, with aged care providers around Australia being encouraged to pledge their commitment (Alderslade 2021). Within six months of becoming signatories to the Code (i.e. pledging their commitment), providers are required to publish a transition plan that outlines how they intend to commit to the Code's principles (ACWIC 2021a).
Providers are expected to demonstrate commitment and accountability to the Code by implementing annual plans, reporting on progress and providing evidence (ACWIC 2021a). By requiring providers to publish transparent performance reports, the Code hopes to achieve industry self-regulation (ACWIC 2021b).
Providers that fail to publish their plans and report their progress will be removed from the list of signatories (ACWIC 2021a).
The public will be able to access the list of signatories in order to see which providers have agreed to the Code and are remaining committed to its principles (ACWIC 2021a).
The Code outlines expected outcomes that providers should strive to meet, however, it is the responsibility of providers to determine how exactly these outcomes will be achieved, depending on their funding, capacity and the community they are serving. This allows a diverse range of providers to commit to the Code's principles in ways that are feasible and appropriate (ACWIC 2021a).
As community expectations, laws and regulations evolve over time, the Code will continuously improve in order to reflect these changes (ACWIC 2021a).
Principles of the Code
The Code comprises seven principles that providers must commit to:
Principle
Description
Related Learning
1. Consumer-led and community shared value

Clients are central to decisions and outcomes relating to their care and are supported to age well 'in place'
Care reflects clients' changing expectations and needs
Clients, families, carers, advocates and communities are able to actively participate in the design and delivery of services

2. Living well and integrated models of care

Clients are supported to age with dignity and independence and enjoy a high quality of life
Care is holistic, taking into account all dimensions of clients' health (physical, social, mental, emotional, cultural and spiritual)
Services and supports are coordinated and aligned according to clients' needs and preferences

3. Board governance

Aged care services are effectively managed and governed at both an organisational and local level

4. Best-practice sharing and industry benchmarking

Providers learn from client experiences to continuously improve services, support and care
Providers share lessons learnt and good practice

5. Education and training, including workforce accreditation

Staff are appropriately skilled and qualified
Competency gaps are addressed through investing in education and training
There is greater recognition placed on skills that are not acquired through formal education (e.g. intrapersonal skills and compassionate qualities)
Providers create an environment where staff feel valued, skilled and enabled

6. Workforce planning

Workforce planning aligns staff and their skills to models of care, service delivery frameworks, and clients' needs and expectations
Providers build employee engagement using a strategic and consultative approach

7. Proactive assurance and continuous improvement

Performance is measured, reported transparently and made available to staff and clients
Providers strive to continuously improve services and outcomes
Policies and processes drive organisational improvement and cultural change.
(ACWIC 2021a)
Reflection Questions
What is your personal perception of ageing?
Has your organisation pledged commitment to the Code? If so, how do they plan to uphold the seven principles?
How can you exceed community expectations in your work?
Additional Resources
References