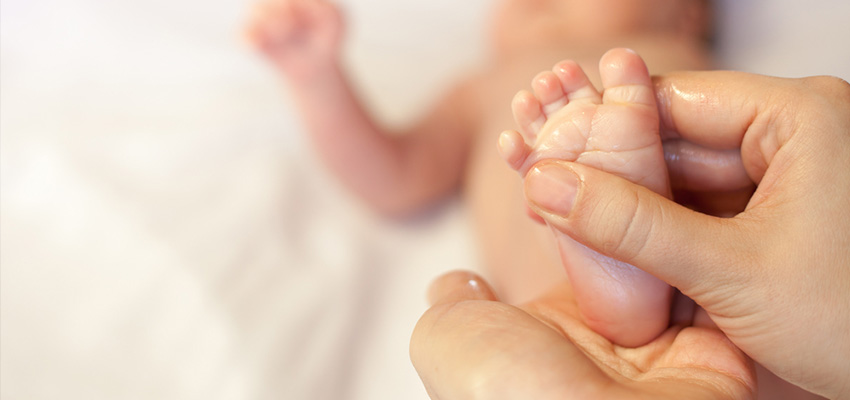 The first line of management for many dermatological conditions are moisturisers which foster skin hydration and barrier function. They can allow easier absorption of topical medications, reduce symptoms such as itching and burning, and maintain pliability and elasticity decreasing the risk of tears (especially in the older person). However, applying moisturiser to your patient's skin can also help to facilitate caring touch.
1 – What is Moisturiser?
Moisturisers and emollients both hydrate and soften the skin, however, they achieve this through different means. Moisturisers add moisture while emollients soften through two skin effects. Occlusive emollients consist of a lipid (fatty) layer such as petrolatum or dimethicone, which slows the evaporation of water, increasing the moisture content of the stratum corneum (the outermost layer of the epidermis). Humectant emollient, on the other hand, is an additive in a lipid emulsion, such as glycerine or urea, which draws dermal moisture into the epidermis increasing hydration.
2 – What Forms do Moisturisers Come In?
Moisturisers vary in consistency due to their lipid/water ratio and are available as cleansers (wash off) and leave on formulations. There are three different weights that moisturisers come in—ointments, creams, and lotions—all of which have different benefits and disadvantages.
Ointments – Lipid with no added water
no preservative are required
best for dry or very dry skin
potentially block follicles causing pustules (folliculitis)
in red, inflamed skin the patient may experience overheating (body heat trapped under the lipid)
remains on skin longer, extending action time
Creams – Lighter than ointments, high lipid content, some water
require preservatives due to the water content
may leave a slightly greasy feel
for normal to moist skin
appropriate for flexures (creases) and large skin areas
Lotion – Very light, low lipid content, high water content
require preservatives due to the water content
penetrates skin easily, no greasy feel
useful for damp (axillae) or hairy areas and hot humid weather
spreads easily
3 – Applying Moisturiser
Generally speaking, whenever you are applying a new moisturiser it is best to test a small area and observe for 48 hours. Slight stinging can be normal, but should settle quite quickly, if there are no other reactions you may continue with the use of this product. The best time to use moisturiser is within the three minutes following your patient's shower when the skin is still damp and warm. Using pump packs and tubes lowers the risk of contamination—if you are using a tub, be sure to use a clean utensil to dispense each time. Spread the moisturiser in a gentle downward motion with the direction of the hair to avoid clogging the pores and triggering folliculitis.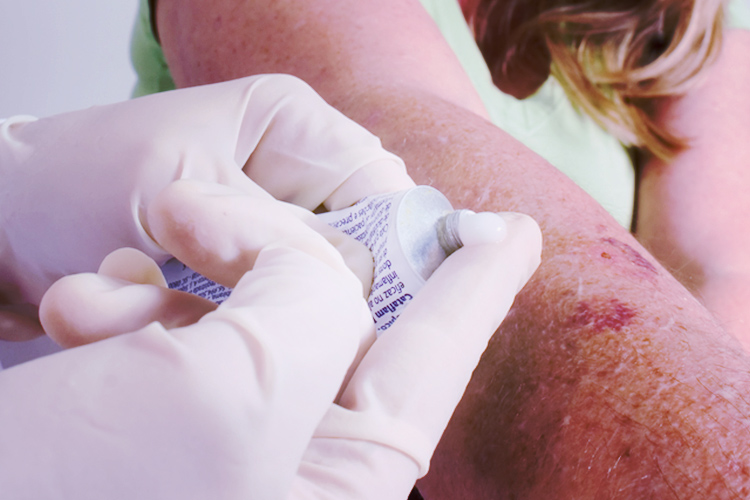 If you applying multiple products it is best to allow at least 30 minutes between applications so that each has a chance to penetrate the skin. An initial application of a greasy topical ointment may impede the absorption of the next substance it is applied too soon. If you are applying a medicated topical, this is particularly important as you want this product to be confined to a specified area and not smeared in the process of additional applications.
[Tweet "3 handy things to remember when applying moisturisers. #nursing"]
Summary
Remember, choose the moisturiser to suit the patient, their condition, whether they are itching, and the desired outcome. While heavier products are more effective for dry skin, patient adherence is more difficult as they may find these moisturisers greasy. Lighter lotions or creams are preferable in warmer climates and for occluded or hairy areas. As a nurse, you are in a unique position to not only to increase the comfort of your patient, but also to make them feel pampered and cared for with your ready attention and gentle touch.
[show_more more="Show References" less="Hide References" align="center" color="#808080″]
References
Elson, D 2011, 'Use of emollients in dry skin conditions', Nursing Times, vol. 107, no. 47, pp 18-21, viewed 4 July 2015, http://www.nursingtimes.net/use-of-emollients-in-dry-skin-conditions/5038339.article
Fleck, C 2007, 'Advances in Skin & Wound Care', The Journal for Prevention and Healing, vol. 20, no. 6, pp 315 – 321, viewed 4 July 2015, http://nursingcenter.com/static?pageid=727851#25
Grieve, K 2012, 'Glycerine: The naturally effective humectant', Dermatological Nursing, vol. 11, no. 1, pp. 30-34.
Han, L & Xinzhong, D 2014, 'Itch mechanisms and circuits', Annual Review Biophysics, vol. 43, pp 331-355, viewed 4 July 2015, http://www.ncbi.nlm.nih.gov/pmc/articles/PMC4081479/pdf/nihms-604115.pdf, doi:10.1146/annurev-biophys-051013-022826
NSW Government Department of Health 2013, Medication Handling in NSW Public Health Facilities. Policy Directive PD2013_043. New South Wales http://www0.health.nsw.gov.au/policies/pd/2013/pdf/PD2013_043.pdf
Penzer, R 2010, 'Emollients', in R Penzer & S Ersser (eds.), Principles of skin care. A guide for nurses and other health care professionals, Blackwell-Wiley, Malaysia
[/show_more]
Author
Jan Riley is a specialist dermatology nurse based in regional New South Wales, Australia. Her postgraduate studies include a Certificate in Dermatology Nursing (USA), Master of Nursing (NP) and Certificates in Dermoscopy and Skin Cancer Medicine. Driven by a passion for "all things skin", Jan is a staunch and passionate mentor and advocate, who is always ready and willing to share knowledge and inspire nurses to understand skin's impact on daily lives. Her active participation in a range of professional activities has greatly assisted to raise the profile of dermatology and skin disease in the community. Jan currently develops and presents skin education modules through a co-directed nurse education company (Dermatology Nurse Education Australia) for nurses across all areas of care delivery.