Unregulated care workers (UCW) in health care often hold unique and privileged positions that allow them to have direct contact with the consumers of their organisation's services.
UCWs are subject to varying levels of supervision, and in many instances, work autonomously under the indirect supervision of another employee. Therefore, it is important for UCWs to have a clear understanding of their legal and ethical responsibilities to their employer, colleagues, consumers and the general community when providing care.
All care workers who have direct contact with consumers need to understand their legal and ethical obligations in relation to the consumer's right to consent and refuse care, and when a legal substitute may be required to give consent on the consumer's behalf.
Consent and Refusal of Care
Consent and the refusal of care is a common law and human right of all adults who have the capacity to make their own decisions. From an ethical perspective, the principle of autonomy (the right to self determination) determines that consent must be obtained before health care is provided, and that any refusal of health care must be respected (McDonald & Then 2019).
Common law supports this, holding that all adults of sound mind have the right to make decisions regarding their own care, i.e. the right to consent or refuse treatment. This is also reflected in the Aged Care Quality Standards. For example, Standard 1: Consumer Dignity and Choice requires consumers to be sufficiently informed and supported where necessary in making lifestyle choices such as their choice of diet, hygiene rituals and sleep pattern.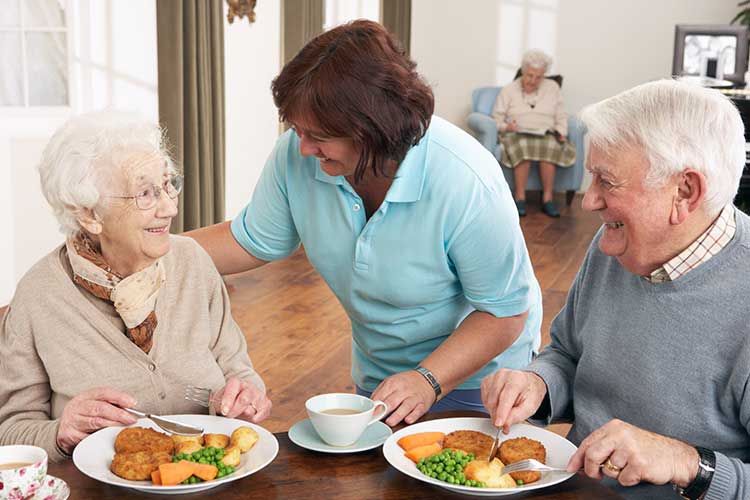 What is Capacity?
Capacity in a legal sense refers to someone who:
Is of legal age to give consent and refuse treatment; and
Has the state of mind to do so.
In all jurisdictions except South Australia, the common law legal age for consenting and refusing health care is 18. In South Australia, it is 16 years of age under the Consent to Medical Treatment and Palliative Care Act 1995 (SA).
Adults will obviously meet the legal age of consent. However, determining whether someone has the state of mind to give consent is more difficult. For example, when caring for someone who has been diagnosed with dementia, consideration should be given as to whether that consumer is competent. Their diagnosis will also serve as an alert that at some time in the future, they may lose competency. A periodic review should be scheduled into the consumer's health plan to in order monitor their decision-making capacity.
Assessing someone's capacity to make decisions can be complex, particularly for decisions that require a high level of functioning such as making a will or managing finances, which should be done by someone with expertise in that area.
On the other end of the scale, there will be times when it is reasonable to accept an indication or sign that the consumer has a particular view about a proposed treatment and where, acting in their best interests, this indication may be accepted as a sign of consent or refusal of treatment.
For example, a consumer may indicate through their actions that they are willing to attend the dining room for meals, shower or have their observations taken.
Here are some simple guidelines that those providing care can follow in order to determine a consumer's decision-making ability:
Does the consumer understand the general nature of the proposed care or treatment, what it involves, the risks and benefits and any consequences of not having the care or treatment?
Has all relevant information been given to the consumer in a way that they can understand? The consumer's cultural and religious beliefs should be considered here.
Has the consumer given their consent (or refusal) freely and voluntarily? They cannot have been put under undue duress, coerced, bargained with or talked into making a particular decision.
An important consideration to keep in mind is the level of risk involved in the decision-making. Where the risk benefit ratio is less favourable to the consumer, their capacity to make a decision must be assessed at a higher standard. In other words, the higher the risk of serious harm, the greater level of rigour needed in assessing the consumer's capacity. An example of such a situation is a consumer who has been ordered a soft diet refusing this and wanting to eat a full range of food choices.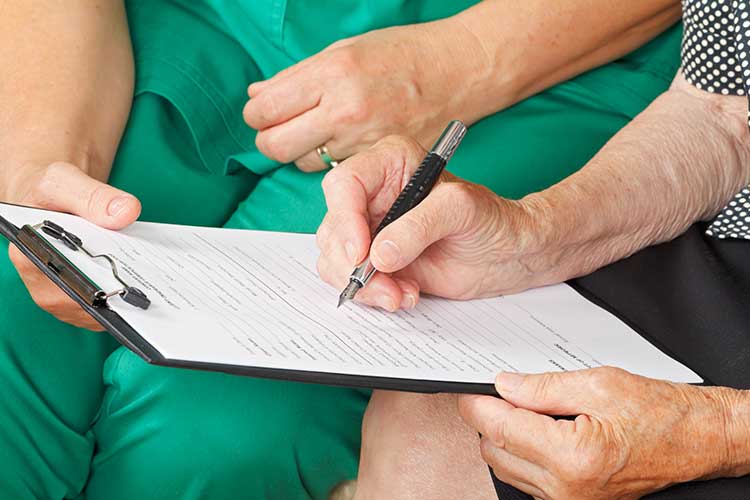 Substitute Decision-Makers
Where it has been established that an adult does not have the capacity to make decisions regarding their healthcare, it is common for a substitute decision maker to be appointed to make decisions on their behalf. This may be a formally recognised next of kin, someone appointed as a guardian through Guardianship related legislation, or someone appointed as a medical power of attorney by a competent adult over 18 years of age.
Where such an appointment is in place, it is important that this designated person is consulted with for all decisions regarding the consumer's healthcare as if they were the person being treated.
However, the consumer's autonomy should still be respected. Decisions should be made in the consumer's best interests and reflect their values and beliefs. This is where an advance care directive becomes a valuable indication of the consumer's wishes, providing a formal statement in writing about the care they will accept and refuse in circumstances where they are no longer able to provide direction.
Conclusion
It is important to remember that in providing ethical care that complies with the relevant Standards and legislation, you involve the consumer in decision-making as far as practicable and that when a substitute decision is sought, the decision to do so is made in the best interests of the consumer.
Additional Resources
References
Aged Care Quality and Safety Commission 2020, Quality Standards, Australian Government, viewed 30 October 2020, https://www.agedcarequality.gov.au/providers/standards
McDonald, F & Then, S 2019, Ethics, Law and Health Care: A Guide for Nurses and Midwives, 2nd edn, Macmillan Science & Educ. UK, Red Globe Press.
Test Your Knowledge
(Subscribers Only)
Question 1 of 3
A consumer is legally deemed competent to give consent to treatment if they:
Start an Ausmed Subscription to unlock this feature!