Cardiovascular disease (CVD) is one of the eight main forms of chronic disease in Australia.
The other main chronic diseases are: asthma, diabetes, chronic obstructive pulmonary disease (COPD), arthritis, back pain, cancer, and mental health conditions (Australian Institute of Health and Wellbeing 2018).
It is important that nurses understand that chronic diseases are on the rise and are a priority area for the health system. Unfortunately, at present chronic diseases affect half of the Australian population, with over 11 million people having at least one of the eight chronic conditions (as per records from 2014-2015) (AIHW, 2018)
Why Do We Need to Focus on Chronic Disease Management?
To prevent avoidable hospitalisations. The AIHW states that 39% of avoidable hospitalisations in 2013-2014 were linked to the eight main chronic diseases (2018).
To provide excellent quality care and quality of life for clients. Three in ten GP cases (in 2014-2015) were related to the chronic disease (AIHW 2018). It can be wondered whether effective primary healthcare (e.g. GP management) can be used to promote quality of life for people with chronic conditions and prevent unnecessary hospitalisations.
To promote healthy ageing and prevention of complications. Most (87%) older Australians (aged 65 years and over) have at least one of the main eight chronic diseases (AIHW 2018).
What is CVD?
The Department of Health (2016) describes CVD – cardiovascular disease – as being an umbrella-term for 'diseases of the heart and blood vessels', including:
Coronary heart disease (alternatively referred to as ischaemic heart disease and includes heart attack/acute myocardial infarction, and angina) (DoH 2016)
Heart failure
Cardiomyopathy
Congenital heart disease
Peripheral vascular disease
Stroke.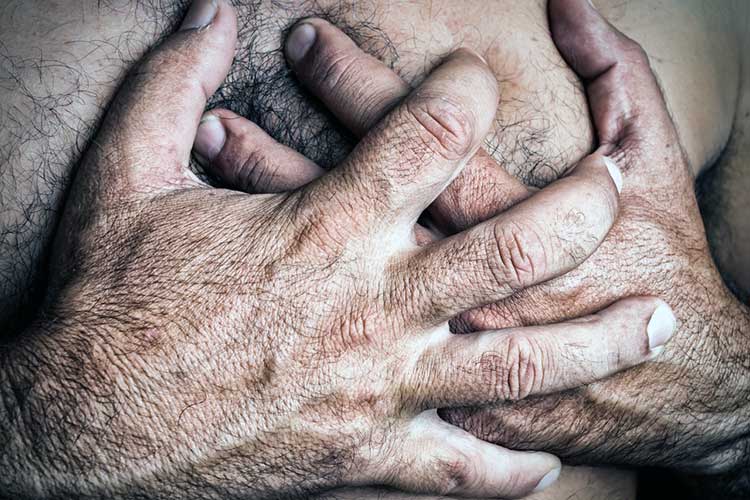 Determinants of a Healthy Cardiovascular System
Environment
Location (e.g. remote, urban, etc.)
Socioeconomic status
Knowledge (e.g. health literacy)
Beliefs
Health behaviours
Psychology
Safety
Genetics
Biomedical factors
(AIHW 2016a)
Evidently, not all of these determinants can be changed, but it is the aim of evidence-based interventions to reduce risk factors for disease and prevent complications or deaths from chronic disease (Kumar, 2017).
CVD is claimed to be the main cause of death on a global scale, and it has a climbing incidence. Kumar (2017) states that better access to healthcare could help to prevent CVD.
Determinants of CVD
Determinants of CVD (with stronger evidence links) generally fall under one of the following:
Behaviours – including tobacco smoking, lack of physical activity and diet (i.e. high intake of saturated fat is linked to coronary heart disease).
Biomedical – including obesity, hypertension, and abnormal blood lipids.
(AIHW 2016b)
Determinants:
Excessive alcohol intake.
Older age.
Ethnicity.
Gender.
People who identify as Aboriginal and Torres Strait Islander are reportedly three times more likely to have CVD than non-indigenous Australians.
People who have diabetes are two times more likely to face CVD than people that are not diabetic.
People living with diabetes can be up to five times as much risk of suffering stroke, and ten times of suffering a heart attack.
Yoga might possibly help to improve the diastolic blood pressure, HDL cholesterol levels and triglycerides (Hartley et al, 2014). Yet, this evidence is described as being limited and not high quality; there is a need for further research on this phenomenon.
Vitamin D levels. Alyami et al. (2016) convey that vitamin D might help to 'protect the endothelium through reduced dyslipidaemia and increased HGF.' 'HGF' refers to 'hepatocyte growth factor' (Aliyami et al. 2016).
Some evidence suggests that increased fruit and vegetable intake as a 'single intervention' may have benefits for CVD risk factors (Hartley et al., 2013). However, more research is necessary to support this practice (Hartley et al., 2013).
Whilst influenza vaccinations might be helpful to reduce mortality and morbidity associated with CVD, there needs to be more research completed to evaluate if influenza vaccinations are successful primary interventions (Clar et al. 2015).
(Department of Health 2016; Hartley et al. 2014; Alyami et al. 2016; Clar et al. 2015)
General Interventions for Determinants of CVD
Improved policies,
Lifestyle behaviour modification programs,
Improved access to programs and healthcare,
Allocate resources to CVD prevention and management,
Improve the environment,
CVD-specific interventions with effective monitoring and planning systems,
Promote CVD education across the community (e.g. not just in medical clinics), and target CVD risk factors.
(Kumar 2017)
Australia-specific interventions for CVD can also include: (DoH, 2016):
Subsidised healthcare by Medicare Benefits Schedule (MBS).
GP referral to Allied Health Professionals (can gain access to five subsidised sessions/services via MBS).
GP chronic disease management (CDM) and care planning.
Health assessments by the GP for at-risk 45-49 -year-olds.
Health assessments for people that are 75-years or older.
Health assessments for Aboriginal and Torres Strait Islander people.
Pharmaceutical Benefits Scheme (PBS) subsidises some medications linked to CVD.
The National Health and Medical Research Council (NHMRC) researches CVD.
'National Stroke Foundation and National Heart Foundation' funding.
Australian Institute of Health and Welfare funding to monitor CVD.
Funding to develop best practice guidelines.
(Department of Health 2016)
References