This article has been archived and is no longer being actively maintained for accuracy.
Healthcare organisations globally are undergoing massive change in the way they collect, store and use patient data—traditionally referred to as a person's medical records. Technology is clearly the catalyst for this rapid change and many countries have now begun using electronic health records(EHRs)/electronic medical records(EMRs). Some countries, such as the United States, even offered financial compensation for clinicians and organisations that met the deadline for the transition. The expectation is that improved information systems will assist in decreasing overall healthcare costs. However, while these technological options seem quite useful, some hindrances could stand in the way of proper implementation.
Benefits
Transitioning to an electronic medical records system can be extremely beneficial for patients and health practitioners alike. For example, the illegible handwriting of many healthcare providers—something that sounds rather trivial—has led to the dispensing of wrong medications. In some cases, the patients' diagnoses were also misinterpreted leading to patients being sent to the wrong ward.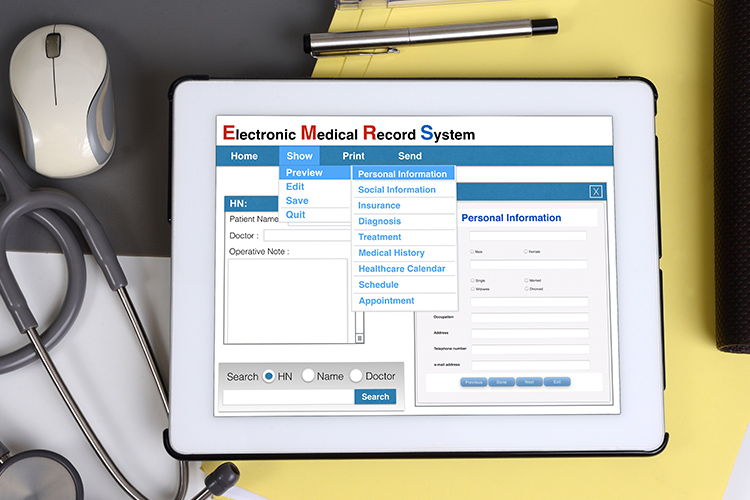 The benefits of EHRs also flow to health practitioners directly, with patients' medical records and histories being able to be emailed to colleagues in a matter of seconds. Furthermore, physicians no longer have to be physically present in the hospital to see imaging scans and laboratory test results. The developments of mHealth and telemedicine now offer patients the flexibility to receive consultation at home, which is helpful for those who are in pain, disabled or simply live in remote areas. Patients can access their records on-the-go using their smartphones.
Key Considerations
Meets the Size of Your Institution
It is important that the EHR system fits the magnitude of the institution. This means that if the organisation is large, then generally a high-end solution would be the best EHR system. An EHR used for a smaller establishment may lack adequate features such as the needed data security to secure patients' records.
Privacy and Security
It's essential that the privacy, security and confidentiality of your EHR system meets the highest standards. It should be clear to the institution where data is stored and who has access to the records outside of the assigned providers at the institution. Inappropriate or unlawful access to patients' records results in substantial risk for liability connected to a breach of patient confidentiality.
Accessibility and Support
The best EHR vendor is one that fully owns the EHR implementation and is able to handle everything from start to finish. This includes deployment, planning, implementation, data relocation, staff training and support. Since emergencies can take place in a health institution at any time, the EHR vendor should offer an around the clock technical support service.
Flexibility
Most EHR systems should offer flexibility, especially around implementation. For example; why, where, when, who and how communications are handled with a patient must be able to be customised to the needs of your organisation.
Integration
Choosing a EHR system that offers easy integration with all providers, as well as other partner institutions or local networks, is essential. While data security remains paramount, there should be standards and protocols for data accessibility built into the platform. The system's interface should be standard for all users in your institution regardless of location and should easily offer remote access to users. This allows healthcare professionals to be able to consistently deliver quality care, by monitoring patients on-the-go, updating notes and observing patients' lab results.
A Proven Track Record
The best EHR system should be one that has a proven track record. Research firms such as KLAS offer ratings and performance reports for EHR companies globally. Known for high standards of measurement, KLAS has multiple categories and provides a score. A higher score correlates with an EHR technology that is preferred by many healthcare organisations.
Another great way gather a track record is by seeing the technology at work in other institutions. By doing that, one will be able to monitor and ask detailed questions from an unbiased source.
Budgeting and Finances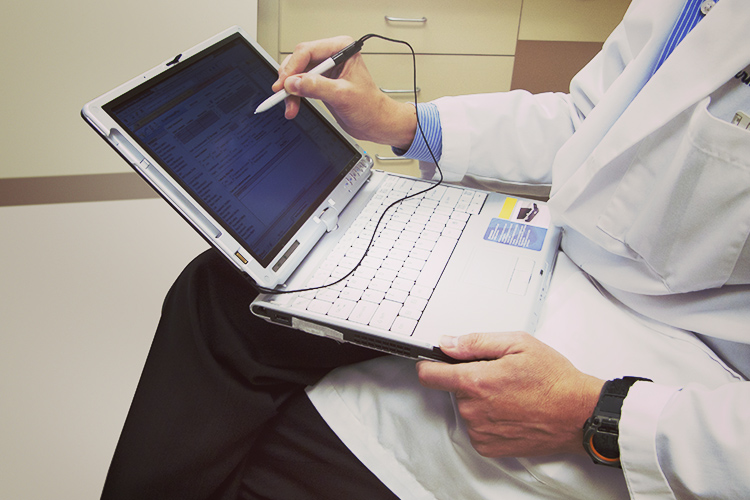 The last thing an institution wants is to start a tendering process only to realise that they lack sufficient funds to keep the EHR system functioning long term. Pricing should not be limited to just the software, but the costs of the hardware, the training of staff, as well as providing technical support and maintenance.
Obstacles to Implementation
Despite the rapid uptake of EHR systems, some obstacles still exist that can affect proper implementation. One key apprehension is dealing with patient security and privacy. With the high increase of online criminal activity and privacy breaches, there is a greater chance that patients' medical information may fall prey to hackers. The potential for data theft is high, but the potential for records to be altered, or even deleted, is just as serious. This could open a healthcare organisation up to the possibility of substantial lawsuits.
Another barrier lies with the innovative nature of the technology itself. A big question remains around who owns the data and how much access should a patient have to their own health records. This leaves much uncertainty around ownership, particularly in cases where the person may pass away—is their data deleted or given to their family?
Conclusion
There is no doubt that electronic health records are the way of the future. EHR systems will become increasingly prevalent in healthcare settings. Keeping the principles outlined above in mind should assist healthcare decision makers in choosing the right EHR system for their institution when the time comes.