While bowel management is a standard component of personal support, those at risk of constipation or incontinence require a greater level of care so that their quality of life is not adversely affected.
What is Complex Bowel Care?
Bowel care is a regular component of personal support that is imperative to quality of life (NDIS 2018; NHS 2017).
However, an NDIS participant at high risk of severe constipation or faecal incontinence may require complex bowel care from healthcare staff with a specialised skill set (NDIS 2018).
Complex bowel care may include:
Observing and recording changes in a participant's bowel habits
Administering treatments such as enemas and suppositories
Identifying when the participant needs to be referred to a practitioner
Administering non-routine medication
Understanding that bowel health is highly personal for the participant and supporting them accordingly.
(NDIS 2018)
Treatments used in complex bowel care may include:
Oral aperients to relieve constipation
Suppositories
Enemas
Bowel irrigation
Manual removal
Digital stimulation
Abdominal massage.
(ACARES 2019; ACIA 2017)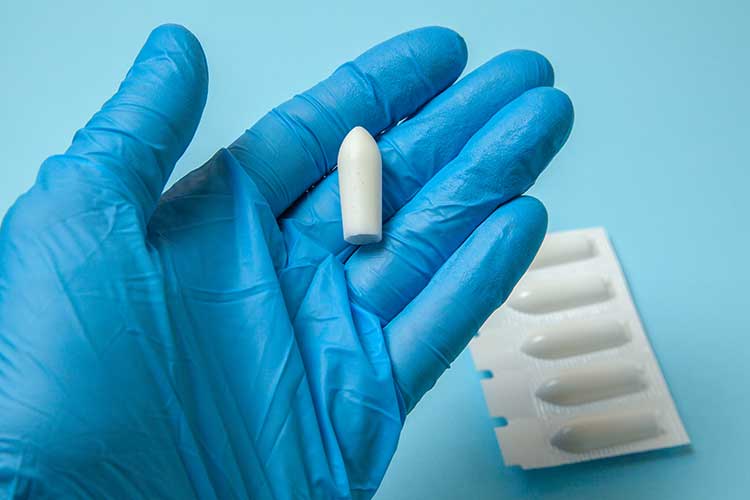 Complex Bowel Care NDIS Quality Indicators
Complex bowel care is a requirement of the NDIS Practice Standards under the High Intensity Daily Personal Activities Module.
This Practice Standard aims to ensure that NDIS participants who require complex bowel care receive appropriate support that is proportionate to their individual needs (NDIS 2020).
Under these standards, care providers must meet the following quality indicators:
Participants are enabled to participate in the assessment and development of a complex bowel care plan. This plan identifies possible risks, incidents and emergencies, and what actions need to be taken to manage these situations, including the escalation of care, if necessary. The participant's health status is reviewed regularly (with their consent)
Staff providing complex bowel care are informed by appropriate policies, procedures and training plans
Staff providing complex bowel care have received all necessary training from a qualified health practitioner or another appropriately qualified individual.
(NDIS 2020)
Who May Require Complex Bowel Care?
Complex bowel care may be required for participants with mobility-limiting conditions such as:
Spinal injury
Multiple sclerosis
Stroke
Neurological conditions
Cerebral palsy (with a Gross Motor Function Classification System (GMFCS) level of 3, 4 or 5)
Acquired brain injury.
(NHS 2017; NDIS 2018)
A participant who is receiving non-routine treatment such as PRN medication for bowel care may also require complex support (ACARES 2019).
The Physiology of Defecation
Defecation is considered a voluntary process prompted by the movement of faeces into the rectum. When the individual moves into a sitting or squatting position, the anorectal angle straightens and the external anal sphincter and puborectalis muscle relax (RCN 2019).
When abdominal pressure raises, the muscles of the anterior abdominal wall tense and shift this pressure to the pelvis. The stool enters the rectum and is pushed out by a spontaneous rectosigmoid contraction (RCN 2019).
Once the rectum is empty, the external sphincter closes in order to maintain continence (RCN 2019).
What Does Normal Defecation Look Like?
Normal defecation varies between individuals, ranging from three times per day to three times per week. The average faeces output per day is between 150 to 200 grams, however, consistency and production depend on gender, diet and health (RCN 2019).
The Bristol Stool Chart can be used to assess a participant's bowel motions and determine whether there is any abnormal bowel function that requires intervention (Premium Health 2017).
Complex Bowel Issues
Complex bowel care may be required by participants who are at risk of severe constipation or faecal incontinence.
Constipation refers to difficulty defecating over an extended period of time. It is defined as the occurrence of less than three bowel movements per week (Premium Health 2017).
A participant who is constipated may simply have difficulty defecating (with a normal defecation frequency), or they may have a delayed colonic transit time of food from the mouth to the anus, which causes stools to become hard, dry and infrequent (Premium Health 2017; RCN 2019).
There are three types of constipation:
Primary constipation has no pathological cause and may be associated with immobility, poor diet, delayed transit or pelvic floor abnormalities
Secondary constipation is caused by a metabolic, psychological or neurological condition
Functional constipation is a functional bowel disorder. It describes difficult, infrequent or incomplete defecation that has persisted for at least three to six months.
(RCN 2019)
The concept of continence refers to an individual's ability to urinate and defecate voluntarily, hygienically and in a socially acceptable manner (NHS 2017).
A participant experiencing faecal incontinence has difficulty with bowel control, causing involuntary loss of stools. This can be highly embarrassing for the person (RCN 2019). There are three types of faecal incontinence:
Faecal incontinence is the involuntary loss of stools (solid or liquid) in an unhygienic or socially problematic manner
Anal incontinence is the involuntary loss of stools (solid or liquid) or flatus in an unhygienic or socially problematic manner
Passive soiling is the leaking of stools (solid or liquid) from the anus without the person's knowledge. This can occur at any time.
(RCN 2019)
Causes of faecal incontinence include:
External anal sphincter weakness or defect
Poor internal anal sphincter pressure
Inflammatory bowel disease
Irritable bowel syndrome
Rectal prolapse, fistula, haemorrhoids
Neurological disease
Poor toilet facilities
Poor diet
Dependence on a carer.
(RCN 2019)
Managing Complex Bowel Issues
Note: Always refer to your facility's policies on complex bowel care.
Generally, participants who are identified as requiring complex bowel care should be assessed by a suitable health practitioner. Together, the participant and health practitioner will establish a bowel management plan to guide the participant's care staff. This should include an action plan that details how to escalate care in the event of an emergency and when to refer (ACARES 2019).
The goals of this bowel management plan are generally to:
Assist participants to self-manage their bowel emptying regularly and in socially-appropriate contexts
Use the minimum level of intervention (physical and pharmacological) to achieve bowel emptying
Prevent bowel accidents, constipation and other issues.
(ACARES 2019)
Quality of Life Living With Complex Bowel Conditions
Bowel health is essential to quality of life, and complex bowel conditions, especially faecal incontinence, can have profound social and emotional consequences. Therefore, the management and treatment of bowel conditions predominantly aim to improve QoL (NSW DoH 2016; Duyos & Ribas 2019).
Assessing the impact of bowel conditions requires participant input, however, many people are reluctant and embarrassed to discuss bowel issues, sometimes even limiting their social lives and avoiding seeking treatment due to the stigma. It is reported that only 5 to 27% of people experiencing faecal incontinence report their symptoms to a physician (Duyos & Ribas 2019).
It is helpful for participants to share their experiences and be included in discussions about their treatment options. Ensure you communicate with them in an empathetic and sensitive manner so that they are comfortable discussing their symptoms without feeling judged (RCN 2019).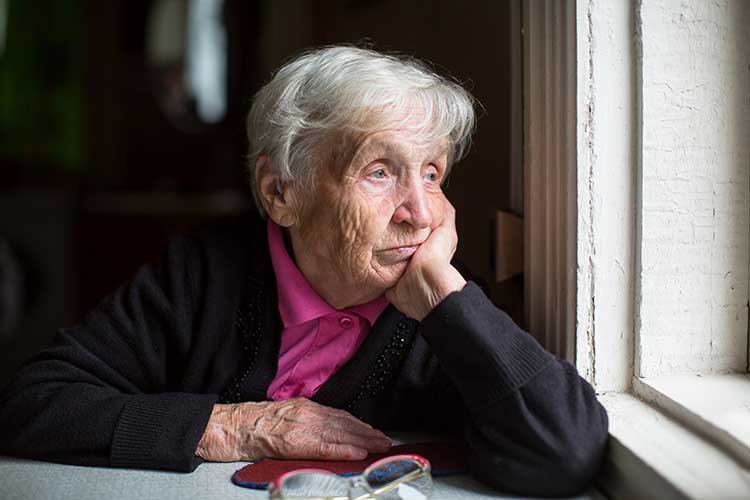 When to Refer
The participant should be referred to a health practitioner if they are experiencing the following complications:
Overflow
Bowel obstruction
Perforation
Faecal impaction
Strangulated hernia
Infection
Autonomic dysreflexia
Undiagnosed rectal bleeding
Undiagnosed diarrhoea
Poor nutrition or hydration.
(RCN 2019; NDIS 2018)
Conclusion
Despite significantly affecting quality of life, bowel health can be an embarrassing topic for many, hindering their ability to seek treatment. In order to identify bowel issues, provide complex bowel care and escalate treatment if necessary, it is essential to communicate with participants empathetically so that they feel comfortable addressing their concerns.
Note: When providing bowel care, always adhere to infection prevention precautions and use the appropriate PPE in order to minimise the risk of infection transmission.
Additional Resources
References
Test Your Knowledge
(Subscribers Only)
Question 1 of 3
True or false? Bowel care is a routine component of personal support.
Start an Ausmed Subscription to unlock this feature!