This article has been archived and is no longer being actively maintained for accuracy.
It's 2016! With the new year upon us, we thought we would take the opportunity to look forward to the year ahead. We've got some amazing features planned for 2016, all of which are designed to make documenting your CPD as easy as possible. Here's a sneak peak…
Introducing Reports
First up in 2016 will be the launch of a brand new section in the CPD Organiser called Reports. The reporting area will completely change the way you think about your learning.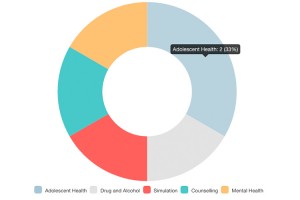 Get insights about which topics you learn about most.
Track your CPD progress month-by-month.
Identify which modes of learning suit you best.
See how much of your CPD relates to your context of practice.
Launching the Handover
The Ausmed.com blog has also had a makeover. In early January we will launch 'The Handover', a regular weekly nursing newsletter and fortnightly podcast containing the latest nursing news and clinical updates. The Handover will replace the popular 'Weekend Reads for Nurses' email and will continue to be delivered on a Saturday morning.
Improved Documentation
Earlier this month we pushed out a massive update to the documentation workflow. This update made reflecting upon your learning much easier (and faster). We will continue improving the documentation workflow by experimenting with a number of interesting new features such as:
Upload of certificates and evidence directly to an activity whilst you document it.
Write journal entries, reflective pieces, mentoring summaries and other nursing notes online.
Share documented CPD activities with your colleagues for faster, collaborative documentation.
Write Your Learning Plan Online
One of the biggest updates we have planned for 2016 is the development of a brand new suite of tools designed to help you write a learning plan online. We'll show you how to identify your context of practice, how to conduct a self-assessment and how to write highly relevant and personalised learning goals.
Much, much more…
Of course, we can't reveal all of our plans here just yet. Rest assured, however, we have a number of other very exciting updates scheduled for the first few months of 2016.
Feedback will also be a strong driver for the development of new features. The feedback we have received so far has been amazing and we look forward to hearing many more of your thoughts in 2016. Thank you greatly to everyone for all of the feedback given so far—it truly is the core driver of our development schedule.
All-in-all it's going to be a very exciting year… but for now, we wish you and your family a wonderful Christmas and a relaxing break over the new year.
See you in 2016!
The Ausmed.com Team