The Royal Commission into Aged Care (2021) has found that Australian aged care services are not meeting the needs of culturally and linguistically diverse residents, stating that the existing system cannot adequately provide care that is 'non-discriminatory and appropriate for people's identity and experience'.
Furthermore, the Royal Commission identified a systemic lack of appropriate staff training in culturally safe practice, reporting that staff have little knowledge about the additional needs of people from diverse backgrounds (RCACQS 2021).
In Australian aged care facilities, residents will have come from vastly different backgrounds and have varied life experiences. Having knowledge of and respecting an individual's cultural background is crucial to being able to provide person-centred care.
The necessity of cultural awareness in aged care is reinforced by The National Aged Care Quality Alliance's definition of quality care:
- 'Services that are consumer-driven, have a wellness and reablement approach, are affordable, sustainably provided, and are inclusive of the diversity of older people according to their needs.'
(RCACQS 2019)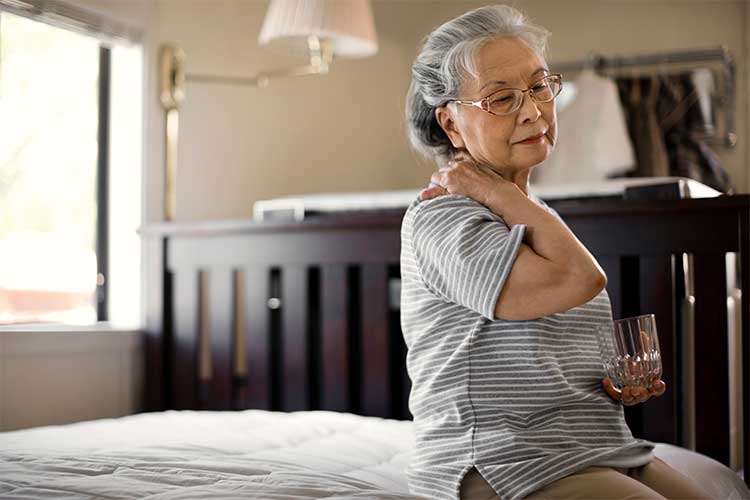 Diversity in Home Care
As a health professional, you should be able to appropriately and sensitively care for residents of all backgrounds, including:
People from culturally and linguistically diverse (CALD) backgrounds
People living in rural or remote areas
People living with mental illness
People living with cognitive impairment (e.g. dementia)
People living with disability
People who have been separated by their parents by forced adoption or removal
Care leavers
People who are homeless or at risk of becoming homeless
Veterans
People living in socio or economic disadvantage.
(DoH 2017)
What is Culturally Safe Care?
Culture is fundamental to how we live our lives. It informs our way of life and is based on customs, beliefs, language and experiences shared with others (Rawson 2019).
Cultural awareness involves being mindful of the similarities and differences between cultures, and using this to inform your care of and communication with members of different cultural groups (HETI 2018).
When caring for residents, it is essential to act in a way that recognises, respects and nurtures their identity, while ensuring you meet their needs, expectations and rights. Instead of working from your own perspective, it is important to consider the cultural perspective of the person you are caring for (HETI 2018).
As a health professional, you can make a difference in the lives of your residents by doing your own research (see SBS's Cultural Atlas) and by incorporating cultural awareness into your care.
In the Broome hearing of the Royal Commission interim report - in which culturally safe care to Aboriginal and Torres Strait Islander peoples was a primary focus - Graham Aitken, a Yankunytjatjara descendant and the Chief Executive Officer of Aboriginal Community Services, explained what culturally safe care should look like:
- 'The judge of what is culturally-safe is up to the individual. We will speak to the Elder about what they need for us to be culturally safe or appropriate. It's a respect that we treat everyone as an individual and with dignity and to us that's what cultural safety is about.'
(Transcript, Graham Aiken 2019)
Cultural Diversity Numbers in Aged Care
A lack of cultural awareness and sensitivity is surprising given the prevalence of diverse cultures in our aged care facilities. In 2016, more than one-third of Australians aged 65 and over were born outside of Australia, and one-fifth were born in a non-English speaking country (Rawson 2019).
Unfortunately, the perception of aged care facilities from people of culturally and linguistically diverse (CALD) backgrounds is far from positive. Reports from the Federation of Ethnic Communities' Councils of Australia find that many people from CALD backgrounds do not wish to enter residential aged care (Rawson 2019).
Older Australians have long expressed their difficulty in accessing care that meets their diverse needs and is sensitive to their background and particular circumstances. The government has signalled its commitment to helping people from CALD backgrounds access care that meets their needs through the Aged Care Diversity Framework.
This Framework is a set of principles that intends to ensure an accessible aged care system in which everyone, regardless of their social, cultural, linguistic, religious, spiritual, psychological, medical and care needs, can access respectful and inclusive aged care services (DoH 2017).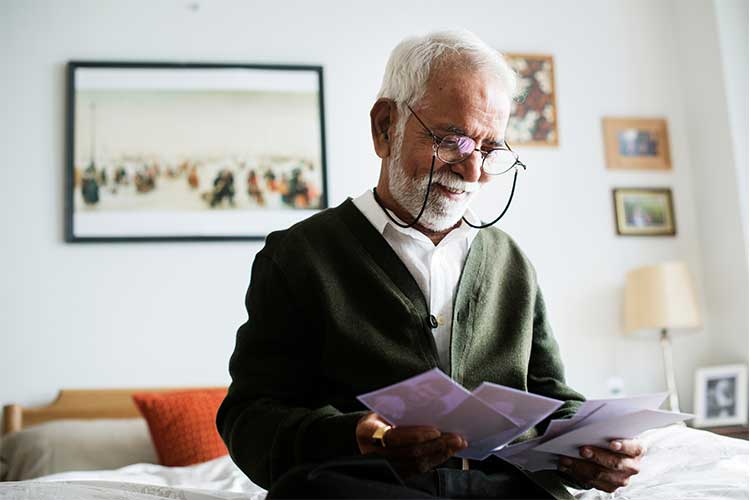 Languages Barriers in Aged Care
Language barriers have been found to have significant adverse effects on care, including:
Increased difficulty accessing healthcare
Poorer health outcomes
Reduced satisfaction for both the client and staff
Decreased quality of care
Increased costs and time required for services due to the need for interpreters.
(Shamsi et al. 2020)
It is the responsibility of aged care facilities to do what they can to support people from culturally diverse backgrounds. Government funding is available to support facilities to care for people of specific cultures. These services reflect post-war migration and are offered to Greek, Italian, Dutch, Jewish and Chinese older adults (Rawson 2019).
Language barriers can significantly reduce the experience of care in aged care facilities. Older people with English as their second language report losing their ability to communicate in English as they age and experience cognitive decline, and so will often revert to their first language (Rawson 2019).
A Case Study From the Royal Commission into Aged Care
In the Royal Commission's interim report, the importance of connection and communication was reinforced by witness George Akl, who recounted his late father's experience of residential aged care while also living with Lewy body dementia.
Mr Akl's father was born in Egypt, his first language was Arabic and he also spoke English fluently. However, following his diagnosis of dementia, his ability to speak English decreased. As this occurred, Mr Akl became the intermediary between his father and the facility's staff (RCACQS 2019).
Mr Akl explained that when speaking Arabic, his father was significantly happier, prouder and more alive. As his father's disease progressed, he became more attached to his culture, particularly through language, food and sounds. Studies into dementia show that sounds, food and culture enliven the minds of those living with dementia (RCACQS 2019).
As his son put it, Mr Akl "had the ability to communicate, there just wasn't space for him to communicate properly: (Transcript, George Akl 2019).
Providing Culturally Safe Care
The following is crucial in providing effective care to residents from culturally and linguistically diverse backgrounds:
Consult with residents and their families/carers about aspects of their cultural traditions or religion that are important to them
Access resources that can help you gain insight into different languages, ethnicities or religious traditions and migration/refugee experiences of older migrants in Australia
Use culture-specific information as a guide to facilitate questions - as not all people from the same cultural or religious background identify in the same way
Always avoid stereotyping and making assumptions about someone else's culture, heritage, language or needs
Be aware of judging other people's behaviour and beliefs according to your own life experiences
When required, involve an interpreter in the resident's care. If this isn't possible, work with their family to create a list of important words or phrases for staff. They may include: 'Are you comfortable?' Or 'Are you in pain?'
Ensure the resident is not isolated in their care. Ways to prevent this may include engaging with their cultural community or asking volunteers to visit the older resident.
(Centre for Cultural Diversity in Ageing n.d.; Rawson 2019)
Culture-specific information allows us insight into the lives of people who share ethnicity, language, religion or other characteristics that individuals identify with, or groups that they belong to (Centre for Cultural Diversity in Ageing n.d.).
While culture-specific information will inform your work with individual residents, keep in mind that within any cultural group, peoples' values, behaviour and beliefs can vary greatly (Centre for Cultural Diversity in Ageing n.d.).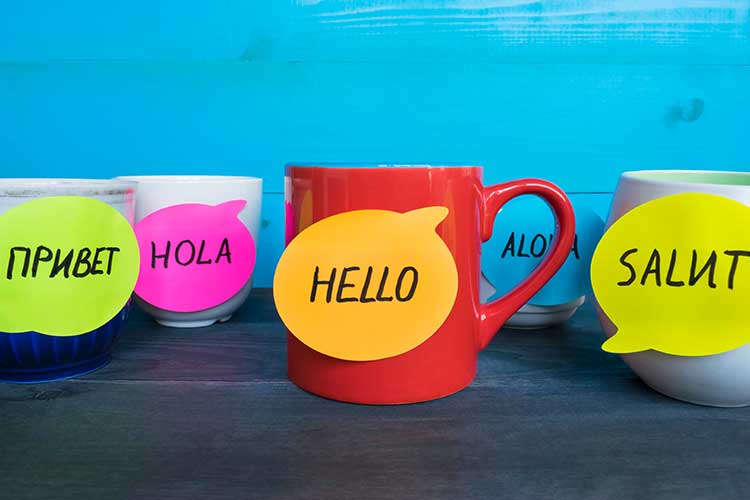 ABCD for Cultural Assessment
Learn and remember the ABCD Cultural Assessment Model developed by Kagawa-Singer & Backhall (2001). Make it part of your routine to take time to discuss the following with the residents in your care, as well as their families:
A - Attitudes
Traditional healing practices as well as Western healthcare
What illness and care mean to them and their family
How they prefer to communicate about diagnosis and prognosis.
B - Beliefs
The resident and their family's religious and spiritual beliefs - particularly in relation to death, dying, the afterlife and healing
How they and their family cope with suffering
How you can accommodate and support their spiritual and religious needs.
C - Context
Determine the historical and political context of the resident and their family's lives. This may include:
Place of birth
Refugee or immigrant status
Poverty
Socioeconomic status
Experiences of discrimination
Health disparities
Language/s spoken
Degree of support from and integration with their cultural community and their degree of assimilation into Western culture.
D - Decision-making style
Find out how decisions regarding healthcare are made in the resident's culture and family, whether they prefer to make decisions as a group or if it is mostly up to the individual.
E - Environment
Determine whether there are community resources available to residents and their families.
(Kagawa-Singer & Backhall 2001, cited in Levett-Jones 2016)
Remember respecting the dignity and human rights of each resident is fundamental to providing quality care.
Additional Resources
References
Centre for Cultural Diversity in Ageing n.d., Practice Guides, Centre for Cultural Diversity in Ageing, viewed 9 January 2020, http://www.culturaldiversity.com.au/service-providers/practice-guides
Department of Health 2017, Aged Care Diversity Framework, Commonwealth of Australia, viewed 28 June 2021, https://www.health.gov.au/sites/default/files/documents/2019/12/aged-care-diversity-framework.pdf
Health Education and Training Institute 2018, Cultural Awareness, New South Wales Government, viewed 28 June 2021, https://www.heti.nsw.gov.au/education-and-training/courses-and-programs/international-medical-graduate-information/cultural-awareness
Levett-Jones 2016, 'Cultural Competence and Patient Safety - ABCD for Cultural Assessment', Ausmed, viewed 13 January 2020, https://www.ausmed.com.au/cpd/articles/cultural-assessment
Rawson, H 2019, 'Nursing Homes for All: Why Aged Care Needs to Reflect Multicultural Australia', The Conversation, viewed 13 January 2020, https://theconversation.com/nursing-homes-for-all-why-aged-care-needs-to-reflect-multicultural-australia-123373
Royal Commission into Aged Care Quality and Safety 2021, Final Report - Executive Summary, RCACQS, viewed 28 June 2021, https://agedcare.royalcommission.gov.au/publications/final-report-executive-summary
Royal Commission into Aged Care Quality and Safety 2019, Interim Report: Neglect, Volume 2, Hearing Overviews and Case Studies, Royal Commission into Aged Care Quality and Safety, viewed 13 January 2020, https://agedcare.royalcommission.gov.au/publications/interim-report-volume-2
Shamsi, H A, Almutairi, A G, Mashrafi, S A & Kalbani, T A 2020, 'Implications of Language Barriers for Healthcare: A Systematic Review', Oman Medical Journal, vol. 35, no. 2, viewed 28 June 2021, https://www.ncbi.nlm.nih.gov/pmc/articles/PMC7201401/
Transcript, George Akl, Sydney Hearing, 6 May 2019 at T1151.44-1152.31.
Transcript, Graham Aitken, Broome Hearing, 17 June 2019 at T2072.17-21.
Test Your Knowledge
(Subscribers Only)
Question 1 of 3
True or false: Studies have shown that sounds, food and culture enliven the minds of those living with dementia.
Start an Ausmed Subscription to unlock this feature!