Elder abuse is a social and political issue – and a crime.
Although there is no uniform global definition of elder abuse, the most common definition used is that adopted by the World Health Organisation:
"A single or repeated act or lack of appropriate action, occurring within any relationship where there is an expectation of trust, which causes harm or distress to an older person."
Elder abuse may be intentional or unintentional and can take a variety of forms, including:
Financial;
Physical;
Psychological; and
Sexual.
(WHO 2018)
Statistics on Elder Abuse
A 2020 report from the Royal Commission into Aged Care Quality and Safety estimates that almost 40% of aged care residents experience neglect, emotional abuse or physical abuse:
30.8% of aged care residents are estimated to experience neglect;
22.6% of aged care residents are estimated to experience emotional abuse; and
5% of aged care residents are estimated to experience physical abuse.
(The Royal Commission into Aged Care Quality and Safety 2020)
According to the report, the abuse being experienced by aged care residents includes:
Neglect

Neglect related to assistance with showering, eating, using the toilet, moving about, grooming and using continence aids
Neglect related to medicine management
Neglect related to wound care
Neglect related to catheter management
Neglect related to pain management
Neglect related to accessing general practitioners, dentists, mental health services and other allied health services
Staff not spending enough time attending to care needs

Emotional abuse

Being made to feel dependent on staff
Being treated like a child
Being forced to wear continence pads
Being shouted at
Not having care needs considered or listened to

Physical abuse

Restraint
Not being allowed to leave the bed/chair/room or go outside
Being hurt
Being treated roughly
(The Royal Commission into Aged Care Quality and Safety 2020)
Elder Abuse in Australia
Elder abuse was a relatively hidden issue in our society until the 1980s. Since that time, there has been sporadic interest across the globe, evidenced by developing research agendas, policy reforms, and in some cases, limited mandatory reporting laws. This pattern is reflected in Australia's response to elder abuse. However, in 2007, an extensive media coverage of alleged rapes in a Victorian nursing home by a male attendant - who was charged and later convicted of three counts of rape on older women with dementia - triggered a response from the Commonwealth Government to provide greater protection for all older Australians.
Amendments made to the Aged Care Act 1997 introduced compulsory reporting of elder abuse in Commonwealth-funded residential aged care facilities. However, not all forms of elder abuse as defined by the WHO have been included in these amendments, which refer only to suspected or alleged reportable assaults defined as:
"Unlawful sexual contact, unreasonable use of force, or assault specified in the Accountability Principles and constituting an offence against a law of the Commonwealth or a State or territory, that is inflicted on a person" [resident in a Commonwealth funded residential aged care facility] (Aged Care Act 1997).
Furthermore, the legal requirement to respond to reportable assaults only applies to those employed in Commonwealth-funded residential aged care facilities, meaning the law does not apply to those not employed in these facilities, nor those who witness such assaults against vulnerable older adults residing in private, state or territory-funded aged care facilities, and those living in the community. Hence the protection for all older Australians from abuse is somewhat limited by these amendments.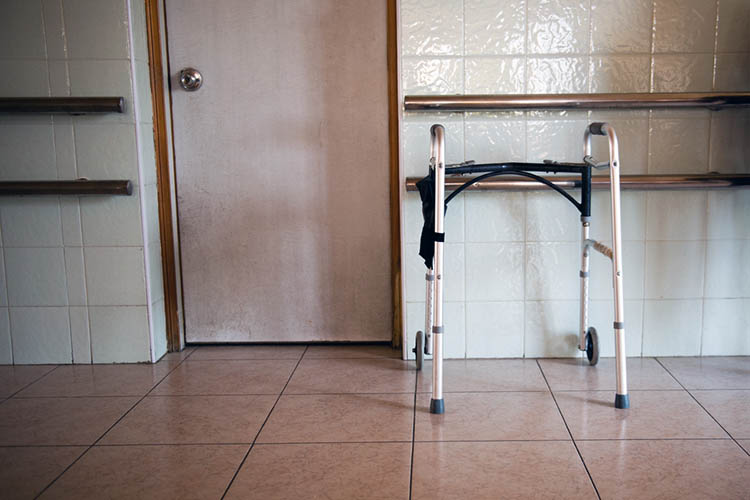 Despite the inclusions of provisions to protect staff who make a report, the limited case law available on this topic continues to demonstrate a reluctance by those employed in these facilities to make a report in a timely manner, or at all.
This was an issue in the following case where a witness claimed that she was too frightened of the accused to initially report the abuse:
Case Study
In December 2012, the Health Care Complaints Commissioner (HCCC) in New South Wales released a statement of decision concerning a complaint against Ms Elma Timbreza, an assistant in nursing (AIN) in an aged care facility in NSW. Timbreza had already pleaded guilty and was convicted of eight charges of indictable assault and aggravated indecent assault upon an 89-year-old high care resident between March 2009 and October 2011.
The conduct that led to these charges being laid included instances of physical abuse, sexual abuse and an array of improper and unsafe nursing techniques.
The court sentenced Timbreza to two and a half years imprisonment, whilst the HCCC concluded that Timbreza posed a risk to the public and was in breach of the Code of Conduct for Unregistered Practitioners, and issued an order permanently prohibiting her from "providing any health services in any capacity, either paid or voluntary".
Conclusion
All vulnerable older adults deserve our protection against abuse in any form, regardless of where they are residing. It is imperative that all healthcare staff working with older adults understand what constitutes elder abuse, the signs and risk factors of abuse and their legal, ethical and professional responsibilities in reporting suspected or witnessed cases of abuse. Furthermore, it is critical that those witnessing such assaults feel confident and safe when making a report to ensure their patients and themselves are protected from retaliation and ongoing abuse.
References
Aged Care Act 1997 (Cwlth), viewed 15 July 2016, https://www.legislation.gov.au/Details/C2013C00389
Health Care Complaints Commission 2012, HCCC Statement of Decision Regarding a Complaint Against Ms Elma Timbreza, HCCC, viewed 15 July 2016, https://www.hccc.nsw.gov.au/Decisions/Public-Statements-and-Warnings/Public
The Royal Commission into Aged Care Quality and Safety 2020, Research Paper 17 – Experimental Estimates of the Prevalence of Elder Abuse in Australian Aged Care Facilities, The Royal Commission into Aged Care Quality and Safety 2020, viewed 14 January 2021, https://agedcare.royalcommission.gov.au/publications/research-paper-17-experimental-estimates-prevalence-elder-abuse-australian-aged-care-facilities
United Nations Population Division 2002, World Population Ageing 1950–2050, New York, USA.
World Health Organization 2018, Elder Abuse, WHO, viewed 22 October 2020, https://www.who.int/ageing/projects/elder_abuse/en/