A person is only as restricted as their environment causes them to be.
Cognitive capacities are impacted when a person develops dementia. As a result, physical and social environments become increasingly difficult to navigate.
Because of this, care and thought must be applied to the design of environments for people with dementia.
Environmental consideration should be thought of as an important factor to the provision of care. Environmental design for residents with dementia is directly tied to Aged Care Quality Standards: Standard 5: Organisation's Service Environment.
What is Environmental Design?
In a residential aged care context, environmental design is the ordering of small and large scale aspects of the environment by means of architecture, engineering, landscape architecture and planning (Collins Dictionary 2019). This article will also address interior design.
Environmental design can assist a resident in finding their way around, reduce confusion and increase independence.
A design-for-dementia framework requires a change in the way we think about illness. Rather than believing that a person will naturally become more limited as their dementia progresses, we can think about how that person is more limited by their environment than by their illness–put another way, a person is only as restricted as their environment causes them to be.
An accessible, engaging environment may also promote visitors to the facility; some facilities have been known to make additional considerations for grandchildren. Thoughtful design has the added benefit of being easier to navigate for staff as well (IRT 2018).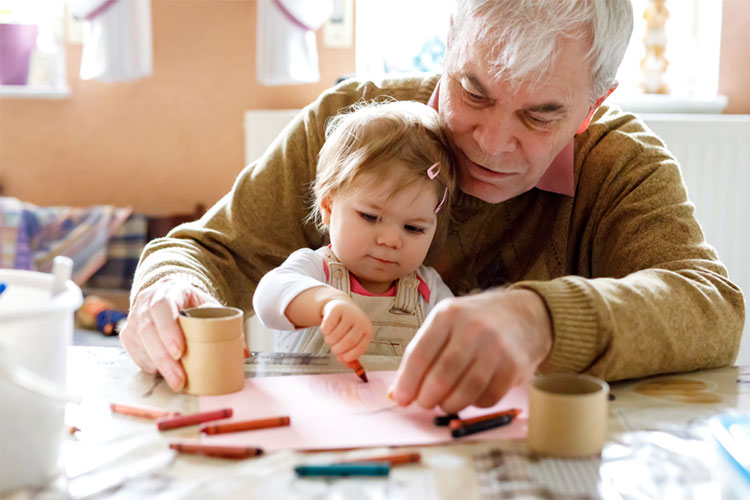 Examples of design modifications for effective dementia care:
Utilisation of natural light.
Colour coding for walls and skirting boards.
Personalised doors for residents to help them identify their rooms.
Visual cues, for example, cues to identify corridors leading to the dining area.
Realistic-looking garden murals to disguise walls, fences and secure doors.
(IRT 2018)
Environmental design modification has been shown to reduce agitation and frustration in residents living with dementia(IRT 2018).
When designing for dementia, it's unwise to choose boring, bland and repetitive environments–in fact these might prove to be more confusing for residents (Keast 2016).
The key to all design choices is to have every decision guided by the intention to create meaningful and relevant environments to residents.
Effects of a well-designed environment on people with dementia
Visible enhancements in:
Wayfinding;
Eating behaviours;
Motor function;
Mobility;
Toilet usage;
Staff/resident interaction;
Quality of life;
Independence in dressing;
Vitality; and
Socialisation between residents.
(Fleming et al. 2017)
Six Considerations for Dementia-Friendly Design
1. Familiarity
People are able to recognise and understand their environment, which:
Prevents and/or ameliorates spatial disorientation;
Aids short-term memory.
(Fleming et al. 2017)
2. Legibility
People are able to understand where they are and where they need to go, which prevents and/or alleviates:
Spatial disorientation;
Confusion; and
Anxiety
(Fleming et al. 2017)
3. Distinctiveness
Distinctiveness aids our ability to concentrate and pay attention. Distinctiveness in a neighbourhood encourages:
Orientation; and
Wayfinding.
(Fleming et al. 2017)
4. Accessibility
Residents are able to reach, enter, use and move around places or spaces they need to, regardless of physical, sensory or cognitive impairment, which:
Facilitates movement; and
Reduces injury and frustration.
(Fleming et al. 2017)
5. Comfort
Residents feel relaxed and able to visit, use and enjoy spaces of their choice, which:
Reduces physical and/or psychological discomfort.
(Fleming et al. 2017)
6. Safety
Residents are allowed to move around, use and enjoy the neighbourhood without fear of harm, which:
Increases morale; and
Decreases risk of injury.
(Fleming et al. 2017)
These considerations should be guided by the following six principles, which have been developed by Dementia Training Australia through research and local and international case studies.
Principle 1: Unobtrusively Reduce Risks
Residents require environments that are, above all, easy and safe to move around in if their independence and daily freedom is to be enabled. However, safety measures should blend seamlessly into the environment. Safety features such as gates or fences should be unobtrusive to prevent resident frustration.
(Fleming et al. 2017; Dementia Australia 2016)
Principle 2: Provide a Human Scale
The feelings and behaviours of people with dementia can be greatly affected by the size and scale of a building. Three factors are particularly important here: the number of people the person encounters; the size of the building; the size of the building's components. Considerations are to be made to reduce the chance of a resident being intimidated or confronted by their environment, interactions and number of choices.
(Fleming et al. 2017; Dementia Australia 2016).
Principle 3: Allow People to See and Be Seen
The environment should be easily understood by residents. It is crucial that a resident can recognise where they are, where they've come from and where they are going. Residents are more able to make choices about the directions they want to go in when they can easily see key places such as the lounge room, dining room, bedroom, kitchen and outdoors. Visual access is essential to allowing a resident to explore their environment.
(Fleming et al. 2017; Dementia Australia 2016).
Principle 4: Reduce Unhelpful Stimulation
Dementia limits a person's ability to filter stimulation and focus on what is important, because of this, a person with dementia will become stressed when over stimulated. Therefore the environment should be designed in a way that minimises stimuli that is not helpful to the resident, for example, clutter and posters.
(Fleming et al. 2017; Dementia Australia 2016).
Principle 5: Optimise Helpful Stimulation
Minimise uncertainty by ensuring a person with dementia can see, hear and smell things that provide cues about where they are and where they can go. Text and imagery in signs is an example of a helpful cue, another cue could be familiar objects used to orientate a resident. Care is essential to creating cues that will engage and assist residents.
(Fleming et al. 2017; Dementia Australia 2016).
Principle 6: Support Movement and Engagement
Purposeful movement has the ability to increase engagement in residents and help to maintain their health and wellbeing. This is achieved by providing well-defined pathways, without obstacles or complex decision points. These pathways should be both internal and external, and guide people to points of interest and facilitate opportunities for activities and social interaction.
(Fleming et al. 2017; Dementia Australia 2016).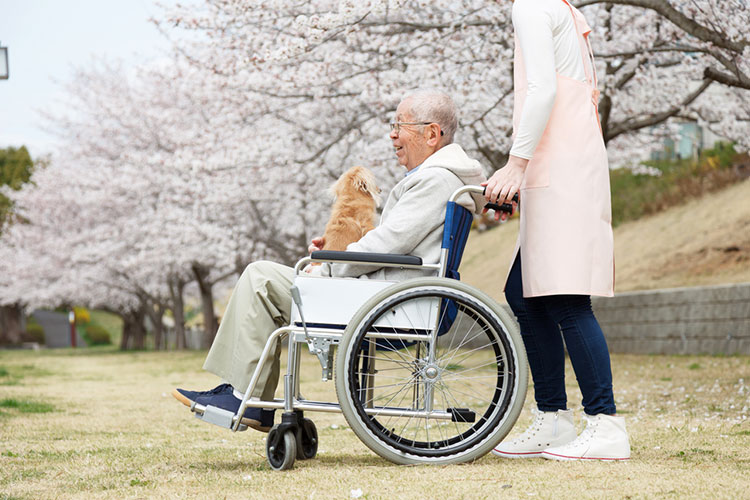 Principle 7: Create a Familiar Space
A person with dementia will benefit from using and enjoying spaces and objects that are familiar to them from their life before dementia. The resident should be involved in the process of decorating their spaces with familiar objects. They should be allowed input into elements such as, design, furniture, fittings and colours.
(Fleming et al 2017; Dementia Australia 2016).
Principle 8: Provide Opportunities to be Alone or With Others
As is the case with any individual, a person with dementia holds the right to decide when they would like to be alone, and when they would like to be with others. To facilitate this, their environment should have a variety of spaces, some dedicated for quiet, close conversations, some for socialising in larger groups, and others where people can be alone.
(Fleming et al. 2017; Dementia Australia 2016).
Principle 9: Provide Links to the Community
Frequent interaction with friends may help a person with dementia to maintain their identity in the wake of their illness. Visitors should feel encouraged to drop by regularly and enjoy their visit to the facility. As stigma is a persistent problem for people who have dementia, the unit should blend into the community seamlessly and not stand out as a 'special unit'.
(Fleming et al 2017; Dementia Australia 2016).
Principle 10: Respond to a Vision for a Way of Life
The building should embody the philosophy of care. The way this is conveyed, the lifestyle it promotes, or daily function of the facility will vary, but at its core the residents will be made to feel comfortable and empowered in a home-like environment. The environment will be one that constantly reminds staff of the values and practices that are required of them, and they will have the tools they need to carry out their job.
(Fleming et al 2017; Dementia Australia 2016).
Further Considerations for Designing for Dementia
Welcoming, home-like atmosphere.
Home-like kitchens, furniture and furnishings.
Experiential approach to communication.
Conducive of meaningful relationships.
Environment sensitive to culture, religion and spirituality.
Family participation is enabled.
Daily routine is facilitated.
Care is individualised.
Individual control and decision-making occurs wherever possible.
Flexible, individualised problem-solving.
Unobtrusive clinical support.
Small-scale living.
Welcoming dining rooms.
Personalised bedrooms.
Freedom of movement is allowed.
Continuous indoor and outdoor spaces.
Flexible management and supervisory approach.
(Health Vic 2017).
Additional Resources
References
Test Your Knowledge
(Subscribers Only)
Question 1 of 3
True or false? Text and imagery in signs is an example of an over-stimulating cue.
Start an Ausmed Subscription to unlock this feature!