This article has been archived and is no longer being actively maintained for accuracy.
This week, I celebrated my thirty-ninth year as a practicing United States, registered nurse.
My nursing practice has primarily been in urban settings and academic institutions. I have been fortunate to work and teach in the state of Massachusetts, which was recently honoured with recognition as the healthiest state in the United States. However, even in our state, residents living in rural and remote areas struggle with low health literacy.
Low levels of health literacy pose a major barrier for nurses working in rural and remote areas. Overcoming these barriers often seems to be an insurmountable task.
The United States Department of Health and Human Services (2000) describes health literacy as the degree to which individuals possess the ability to obtain and assimilate basic health information and services needed to make informed healthcare decisions. In rural areas, the challenges of caring for individuals with low health literacy often falls on the shoulders of public health nurses.
Public health nurses in rural settings practice both independently, and in partnership with other health professionals, to meet the primary, secondary and tertiary health needs of rural dwellers. The expansion of enhanced technology was anticipated to support the work of these rural nurses through the expansion of telemedicine. However, current evidence does not indicate that we have achieved this goal.
In fact, technologies such as 'telemedicine' have essentially had an inadequate impact on health outcomes in rural United States.
'Universal access to skilled, motivated and supported nursing workforce, especially in remote and rural areas, is a necessary condition for realizing the human right to health, a matter of social justice.'
(Chen 2010, p. 1)
I present this reality as an opportunity for us as nursing colleagues to share ideas and innovative strategies that will provide rural nurses with a detour while the road to technology is expanded for our rural residents.
I would like you to take a step out of your traditional comfort zone and consider incorporating the use of games as a strategy to educate and improve health literacy for our most vulnerable residents.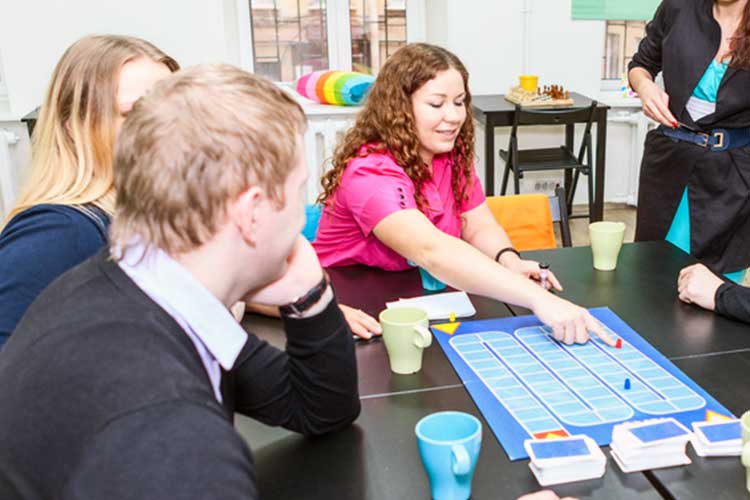 Let's Play Jeopardy
Last week I attended a wonderful continuing education program for nurses who work with rural patients living with complex psychiatric comorbidities.
The presenter opened her program by asking the nurses to play Jeopardy, which is very popular game show in the US. Categories such as signs and symptoms of stress, compassion fatigue and burnout were posed to the audience of nurses. The nurses were responsible for asking the correct questions that responded to each category.
The response from this audience of exhausted and overwhelmed nurses was simply spectacular!
After the seminar, I spoke with the presenter and asked her if she uses this technique with the patients that she sees in her out-patient psychiatric clinic. She told me that she uses gaming with nurses and patient populations and both groups report feelings of enhanced knowledge and empowerment.
Simple Is Often Better
During my drive home from the 'Jeopardy seminar', I realised that technology may enhance connection but it is not a requirement. I spent that evening creating a puzzle for patients with heart failure. The theme of the puzzle is strategies for living with heart failure. I have designed the puzzle for nurses to carry as a paper teaching tool when they are working in remote areas.
Although this may be merely one strategy to address a major challenge for patients living with heart failure and low health literacy; it is something that I can carry with me and utilise with patients living countless miles from the nearest library or Wi-Fi café.
Are You Up To the Challenge?
I challenge each of you to reflect upon a favorite game or activity that you can adapt to meet the needs of patients living in rural areas who are challenged by low health literacy and chronic illnesses.
In my next article, I look forward to exploring this idea further with you by looking at the use of story-telling as another strategy to improve health literacy and enhance community engagement in rural areas.
[show_more more="Show References" less="Hide References" align="center" color="#808080″]
References
[/show_more]