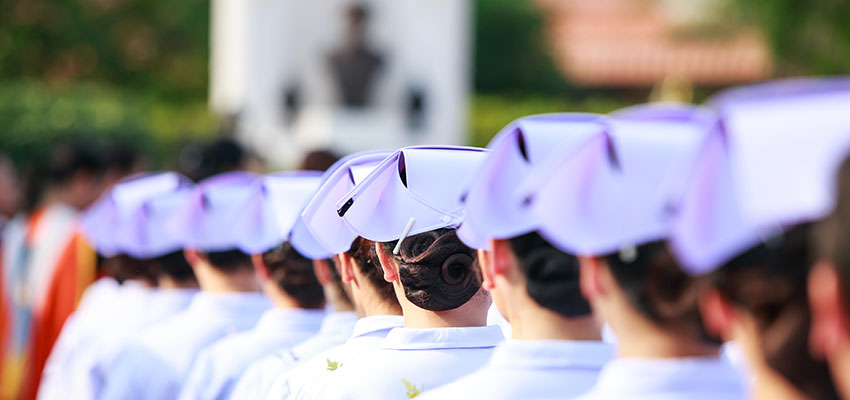 Welcome to episode seven of the new Ausmed Handover podcast: How Hard is it to Get Onto a Graduate Nurse Program?
Welcome to episode seven of the Ausmed Handover podcast. Are you an undergraduate nurse? Do you believe that at the end of your degree you will simply walk into a Graduate Nurse Program? Think again: securing a position on a Graduate Nurse Program anywhere in the world is now an extremely competitive enterprise, with a significant percentage of graduates failing to secure a position on a program despite applying to multiple hospitals in several states. In this episode of the Handover podcast, I'll be talking to three nurses who are currently on graduate nurse programs about why their applications were successful, and what they needed to do to stand out from the competition. Ausmed would like to thank Sue, Jane and Peter for participating in this episode.
Author
Darren Wake Visit
Peripatetic and always intellectually restless, Darren Wake has pursued varied careers in journalism, media production, academic philosophy and nursing. As a nurse, he worked in the speciality areas of critical care, community care, remote area healthcare and education. As a formally qualified academic philosopher Darren taught undergraduate units in law and ethics in healthcare, although his principle research focus revolved around logic and the philosophy of language. Darren's media production output can be found scattered about the Ausmed website and in his long forgotten days as a word monkey, he wrote for European publications such as The Scotsman, The Great Outdoors, Country Walking and The Times. In 2014 Darren consulted to the Department of Health for the development of Consumer Directed Care policy and guidelines for remote area communities in the Northern Territory. These days he is the managing editor of a small independent publishing company based in the United Kingdom, and lives in Tasmania. In his spare time, Darren is currently studying a formal course in celestial navigation, just in case the inevitable zombie apocalypse messes with the world's GPS satellite system.