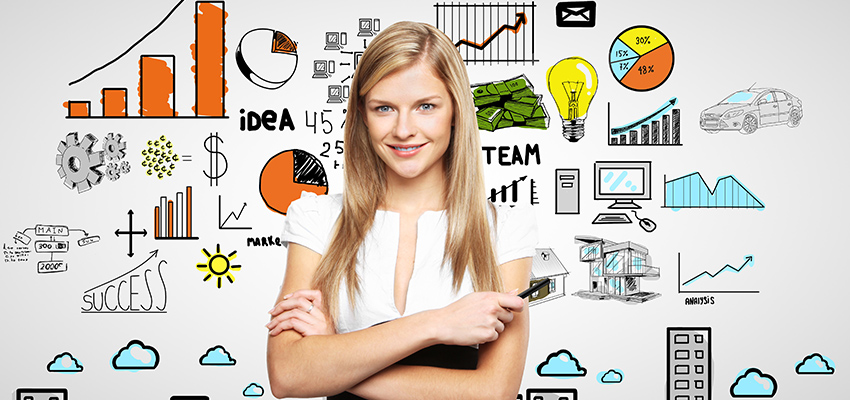 Starting any business venture without a business plan is inviting disaster. If, for instance, you require financial assistance from a lending institution, an application for finance will not even be considered if you don't have a formal business plan. It also assists with monitoring your progress or lack of progress. As the saying goes, "don't plan to fail by failing to plan".
Preparing a Business Plan
The actual writing of the business plan is very important because it forces you to focus on your goals, objectives, and means of achieving them. Like any good plan or budget, your business plan will be a guide. It is important that it be flexible to allow you to take advantage of unforeseen opportunities.
Read: Nurses and Business
A crucial part of any business plan is the marketing component. For nurses crossing over from employee status—where direct marketing is the responsibility of others in the organisation—to an entrepreneurial status, where the individual must do the marketing, is challenging.
A carefully prepared business plan provides the answers to the following six questions:
What business am I in?
Where am I now?
Where do I want to be in 3 months? 12 months? 2 years?
How do I get there?
Who are my competitors?
How do I know if I'm on track towards achieving my goals?
Some excuses for not preparing a business plan: "I know what I'm doing without it." "It's too complicated." "I don't have enough time."
The five basic resources that need to be evaluated in every business are:

Marketing Research
A marketing plan is essential. Ideally, the target population of those who are likely to use your nurse/midwife clinical or consultancy services should be surveyed before you launch your private practice. The cost of this strategy is repaid by having a researched database instead of just intuition as the foundation for estimating which services are marketable. Expert assistance may be needed for the design of a business feasibility study.
Questions for consideration include:
How will you tell your target market about your business?
Why do you think people will buy what you are selling?
Who and what are your competitors, and how will you differentiate yourself from them?
What are the features of your services/products and what benefits will they provide?
What will you charge for each service/product?
Business Structure
The four main types of business structures are:
Sole proprietor
Partnership
Company
Trust
There are advantages and disadvantage for each of these alternatives, which will be revealed in discussions with your accountant. At the same time you can clarify which tax laws will apply.
Finances
Monthly records of income and expenditure are fundamental to good financial management. If you register your business for GST, then this complexity needs to be managed. If, from the outset, you are in full-time private practice, then provision must be made to cover your operating costs, living expenses, and other personal financial commitments for at least six months. In some instances, depending on the type and scope of your business, you may need to have one or two years of cash reserves, if your business plan shows a long lead-time before profits will ensure a surplus cash flow.
There is a risk that newcomers to the world of private practice can become lulled into a false sense of security with one or two initial projects, only to find when this work is finished they have insufficient resources to carry them until further projects are obtained. As already mentioned, it is wise to make provision for a marketing budget within your business plan.
[show_more more="Show References" less="Hide References" align="center" color="#808080″]
This article is an extract from Minding Your Own Business – A Nurse's Guide to Establishing a Private Practice.
[/show_more]
Author
Zoe Youl is a Critical Care Registered Nurse, Nurse Planner and Online Education Manager at Ausmed Education. In this role, she manages Ausmed's Online Education Team which develops Ausmed's online courses, lectures and articles. Before commencing at Ausmed Education, Zoe worked as a Critical Care Registered Nurse in Intensive Care at a large private hospital in Melbourne. She values the ability of education to enable personal and professional growth, is a passionate teacher and has experience as a Sessional Academic teaching undergraduate nursing students. Zoe is a member of the Australian College of Nursing (ACN), the Australian College of Critical Care Nurses (ACCCN), the Australian Nurse Teachers Society (ANTS) and the Association for Nursing Professional Development (ANPD). She holds a postgraduate qualification in Clinical Nursing (Intensive Care) and is currently undertaking a Master of Nursing (Leadership and Management). Zoe was recently appointed the Victorian Branch Representative of the ANTS National Committee. Zoe is committed to improving the health and lives of all people through the development of effective and meaningful education whilst also promoting the impact of unique non-clinical nursing roles.