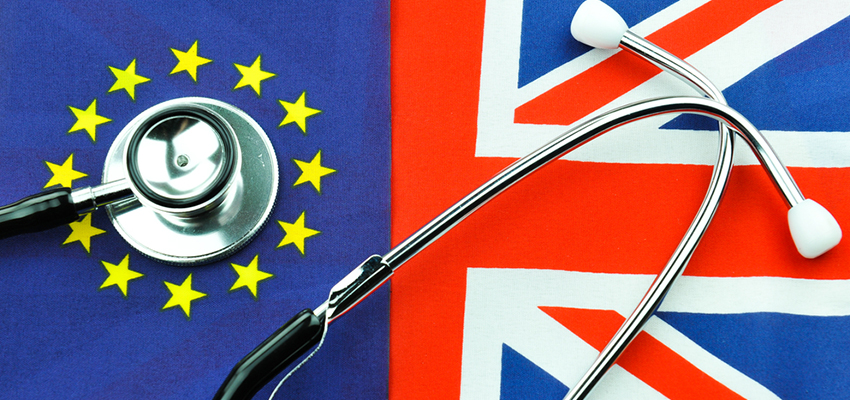 This article has been archived and is no longer being actively maintained for accuracy.
There are many issues that have been raised since the announcement that the UK would, in fact, invoke 'Brexit'. Employment being a concern for many residents in the UK that are on working visas, it is in Healthcare that the country could suffer its biggest blow.
Unless living under a rock, it is a well-known and well-documented fact that there are major concerns regarding the nursing crisis and staffing issues which face many healthcare systems around the world.
The National Health Service (NHS) of the UK is not immune to these problems. Already an overburdened and extremely demanding career sector, what will Brexit mean to this stressed population of healthcare workers?
Skills Shortages Will Worsen
Countries, when faced with skilled-worker shortages, have always looked to importing skills to alleviate and close the gaps. The UK has been a forerunner and loud advocate for encouraging and supporting the use of foreign labour to lessen their nursing crises over the past years.
The previous attraction of the EU's policy of freedom of movement for professional qualifications may work against the NHS if the Brexit uncertainty remains. It is then, that we could possibly have a doom and gloom situation.
Although still a way to go until the UK separates itself from EU treaties, the current shortfalls being experienced in the health sector should indicate that the government must make clearer sooner, rather than later, its intentions regarding this workforce.
We should remember that we are a year on since the Brexit announcement, with no inroads into the government's intention on the permanency of jobs for our European counterparts. The result could see our colleagues up-and-leave for a more stable working situation in other EU countries.
With an already overstretched system and UK vacancies for nurses reaching a critical point, it will not take many more workers to leave, to put some health services on the brink of collapsing.
It Seems Maybe Too-Little, Too-Late
The stirrings of appreciation for outside workers have begun to take momentum over the last few months but it seems that this has done little to quash the uncertainty and fear that many EU workers have over their future.
Although department heads and ministers of the various countries' health sectors have acknowledged that these so-called 'foreign workers' had made (and, let's hope, will continue to make) vital contributions to the medical system. However, the lure of working in the UK is rapidly beginning to fade with uncertainty and diminished career longevity as being cited as the main reasons.
For Our Patients
Any organisation faced with a critical staff shortage needs to consider the risk to their consumer. For the patients of the NHS system, this news will certainly not be welcomed.
Of those who voted in the Brexit referendum to leave, was this even a considering factor when deciding their vote? The realisation that without qualified staff to work in hospitals and other healthcare services, it is the patients and end consumers that will suffer the most.
This is, as we all realise, not a system that is working well and can easily sustain a certain level of staff exodus, but a system that is already stretched to its limit and beyond. This will be reflected poorly when trying to care for its citizens.
Light at the End of the Tunnel?
The Cavendish coalition was formed to help ensure and advocate the rights of health workers in the NHS and to highlight the significance of the workers-shortage that could worsen across the country in the Brexit fallout.
Recently, toward the end of September 2017, they made a statement to address this crisis:
'We are clear that health and social care employers will need to continue to recruit from the EU, as well as the rest of the world, after Brexit. In the short to medium term, it is not feasible to meet health and social care staffing needs through either additional domestic recruitment or training activity alone.'
It seems that the government requires proof in facts and figures before any outcomes will be reached to remedy this situation. The coalition has indicated that it is ready and well-armed to fight for their workers but the question remains: Will it be too little too late?
[show_more more="Show References" less="Hide References" align="center" color="#808080″]
References
Ford, S 2017, 'New alliance to 'be voice' of health sector as ministers negotiate leaving the EU', in Nursing Times, 15 June, viewed 14 November, https://www.nursingtimes.net/news/politics/alliance-formed-to-represent-health-sector-during-brexit/7018802.article
Lusher, A 2017, 'Most Eurpean doctors considering leaving UK due to Brexit, GMC reveals', in Independent, 28 February, viewed 14 November 2017, http://www.independent.co.uk/news/uk/politics/european-brexit-doctors-uk-gmc-survey-nhs-hospitals-leaving-considering-eu-latest-a7604121.html
NHS Employers 2017, 'Cavendish Coalition responds to joint statement from CBI and TUC on EU nationals' rights', NHS Employers, 29 September, viewed 14 November 2017, http://www.nhsemployers.org/media-centre/2017/09/cavendish-coalition-responds-joint-statement-cbi-tuc-eu-nationals-rights
[/show_more]
Author
Susan Tredenick Visit
Susan Tredenick is a healthcare consultant with extensive experience in aged and community care. Operating in a range of industries, including Not-for-Profit, NGO and Private companies, she has a special interest in supporting people to be engaged with their healthcare management. Working with innovative companies allows this to be a reality as well as develop her interest in delivering speaking engagements to the community. With a background in nursing and management, her career includes roles in clinical and case management as well as project management with Telehealth and Telecare Research.