When we talk about to the resident's rights in healthcare, we are usually referring to the rights, duties and obligations exercised in a relationship between resident/nurse, resident/doctor and/or resident/care provider.
To me, this is where dilemmas arise: from the clash between the resident's rights to choice, decision-making and risk-taking, versus the nurses'/doctors'/providers' obligations to provide safe services, albeit heavily regulated, within a home-like environment.
If you're like me, and you hear the term 'home-like environment' again, you'll go crazy! This is because the environment is not at all like their home used to be. The 'home' we provide is full of rules and regulations. In fact, when a resident enters residential care, they often begin a slow but steady downhill journey where free will and decision-making are slowly stripped away until the person becomes quite dependent.
Let's consider how we do this with regards to:
Freedom of Movement
The cognisant but infirm resident can often be browbeaten into immobility by being constantly required to ring the buzzer for a nurse when they want to mobilise. The resident is constantly reminded that they are at risk of falling, and that a fall could mean a fractured hip and going away to hospital. We all know that sedentariness increases the risk of falling when a resident does eventually mobilise.
The non-cognisant wanderer often intrudes upon other residents, entering their rooms and touching their belongings. The intruded-upon resident can become quite upset, and rightly so, but the answer is not in further restricting the wanderer's movements. Closing off a wing to make it more secure, or fencing off a portion of the garden to restrict wider access is not the answer either - in fact, it will increase agitation, and behaviours can become destructive, as well as intrusive.
So, rather than restrict, identify the possible reasons why the resident wanders, and importantly, review your recreational program. Minds, even with dementia, need to be occupied.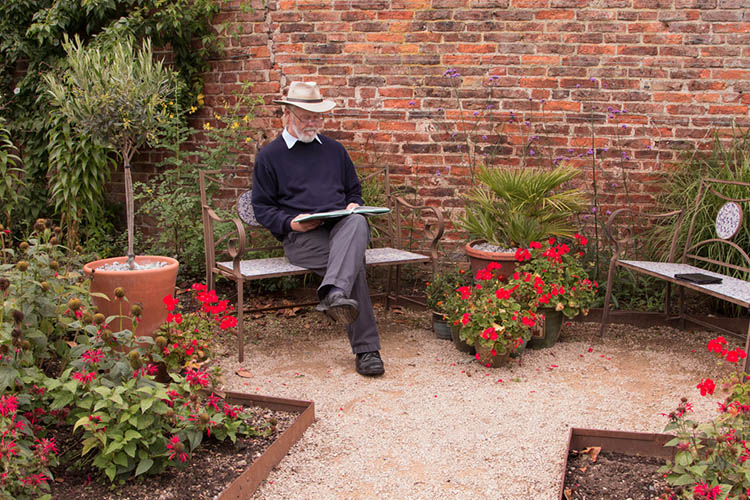 Freedom to Experience a Relationship
Read: Intimacy and Sexuality in Aged Care
Freedom to Self-Care
Physiological and cognitive decline is a normal part of the ageing process, but we (unintentionally) hasten this process by slowly eroding what little independence remains. Maybe the resident cannot cook a meal or operate a washing machine, but perhaps they can still: self-administer their medications; make a cup of coffee (don't worry if its only lukewarm); make their bed (who needs mitred hospital corners in a nursing home?); or dress themselves (so what if the colours aren't coordinated?)
Freedom to Enjoy the Nightly Tipple and Other Treats
With regard to alcohol consumption, I have witnessed: an allowed two standard ports per evening, watered down 50%; one resident told he drank his second stubbie, and that he just doesn't remember it (when in fact he only had one); and a nurse complaining that she has more important things to do than 'play barmaid'.
And what of food treats? Does it matter if a 78-year-old person with diabetes is given a large slice of chocolate cheesecake every Sunday when their son visits? Does it matter if a resident on level two or three thickened fluids enjoys a daily can of their favourite soft drink when their partner visits? I think we have to be commonsensical in such matters and not take offence if a resident's 'wants' challenge our educated clinical assessments and recommendations.
Freedom to Enjoy Your Own Company or the Right to be Alone
A nursing home abuzz with activities and laughter is a sure sign that the residents are happy, but what of the residents who all their lives have been content with their own company? Or of those, since ageing, now prefer their own company to others? How often do we make them feel guilty or anti-social because they choose to eat in their room most of the time, or watch their own TV, or just don't want to play bingo? They have their reasons and we need to respect this.
Yes, there are the necessary rules, regulations and restrictions in residential care, and these are particularly important in the areas of management, staffing, clinical care and environmental safety, but with regards to resident lifestyle, we need to focus more on the areas of personal freedoms, choice and decision-making, and finding joy.
Conclusion
Sadly, I think there's not too many of us in aged care who know what brings actual joy to our residents. Life has to be worth living what's left of it. It is the simple things in life that give us long-lasting pleasure and joy: our favourite foods and beverages; a walk in the garden; times of solitude to reflect; and finding company and comfort with another. These may be the last real social pleasures we can experience in life.
Our residents have the right to make informed decisions and take risks, and the people best equipped to assist the resident in this regard are those on site - the multi-disciplinary team of nurses, medical and allied health professionals - and let's not forget the resident and their relatives/support people.