This article has been archived and is no longer being actively maintained for accuracy.
Yes, I am just a nurse.
I wanted to share this with you; this is what I think of nurses.
The other day, I heard that I was 'just a nurse'. It made me laugh. It still makes me laugh today.
There's clearly nothing to be gained in taking offence, instead, I choose to take it as a compliment; that this person actually acknowledges that I am a nurse.
Firstly, this is a compliment. There is no other profession that I know of that cares so deeply, thinks so critically, analyses so effectively, and works as hard as us.
Globally, nurses influence change in government and in health systems. Nurses are not the highest paid of the health professions, but we work the hardest at affecting change, with the patient at the very centre. It is the patient and the community that motivates us. When we strive for change, we aim for better outcomes, improved safety, equity, and peace. We do also fight for pay rises, we are worth it too, and we want more people to enter our profession.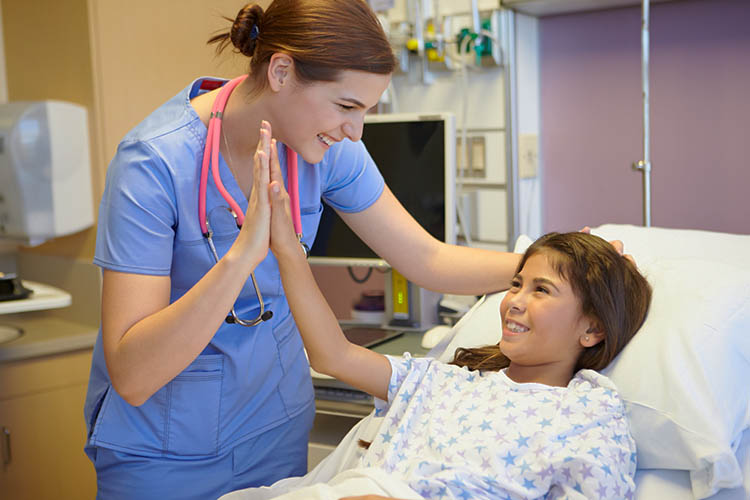 Just think about the incredible achievement of Nurse to Patient Ratios in Victoria, this was utterly groundbreaking, and provided protection for our patients, to ensure that they receive the best care possible. I was there the day in 2000 when Belinda Morieson, the Secretary of ANF (Vic Branch), announced our success. I was completely consumed by the enormity of the achievement, and what this meant for our patients. We have since fought to keep them and fought hard, and now they are legislated.
Only nurses achieve such things, only nurses fight that hard. Yes, I am a nurse, so never underestimate me.
A few years ago I was asked to join a Medical Property Development Group. We have since started a project to build a new hospital, not a small project by any means. Having a nurse on the team has really been an advantage. I can talk the talk with hospital operators and government, while my two business partners handle the funding and construction. Each of us is crucial to the success of our company.
This degree of respect has extended to my values as well. We will build what meets the needs of the community. It will be the health service that provides new and innovative models of care, preventative health services, and better access to a range of services for more members of the community. This will be no ordinary hospital.
My business partners were afraid to tell me that a potential investor for the project had referred to me as "just a nurse"; they thought I would get upset. There was a mixture of shock and relief when I laughed.
Don't ever forget I'm a nurse, nursing has given me the skills to succeed in business, and in life, and it has made me tough. Many people I have met in the business world have expressed a lot of respect for me, for being a nurse, and for my commitment to continue working clinically. Those are the people we will work within the future. Those are the people that know what a nurse is.
Never undervalue yourself. People who know you will appreciate what it takes to be a nurse. It really doesn't matter what anyone else thinks.
We know, we think, we care, we fight; we are strong.
All that matters to me is that people know I am a Nurse.
I am not just a Nurse. But if you think I am just a Nurse, that's OK too, at least you know I'm a Nurse. Just don't underestimate a Nurse.