Sorry, this resource has expired and is no longer available.
What do you know about kidney health?
If you are like me, you may have specialised in a particular area of healthcare and had very little renal nursing experience. Perhaps you would like to know a little more about renal nursing, how to care for people with renal issues or how to care for your own kidneys?
Let's investigate this topic together, in the lead up to World Kidney Day, 9th March 2017.
Firstly, THANK YOU TO ALL THE RENAL NURSES OUT THERE!
Nursing is a complex role that requires special skills and knowledge – and a pretty special person to provide quality nursing care!
1.7 million Australians are believed to have kidney disease, according to Kidney Health Australia (2017). Amazingly, it is suggested that 90% of this 1.7 million consists of people that do not even know that they have the condition (Kidney Health Australia, 2017).
'While the mortality associated with many chronic diseases including some cancers is stable and even declining, two Australians every hour continue to die with kidney related disease'.
(Kidney Health Australia 2017)
Did you know that your kidneys filter your blood 12 times an hour? Or that you may lose as much as 90% of kidney function before you notice that you have a problem (Victorian Government 2016)?!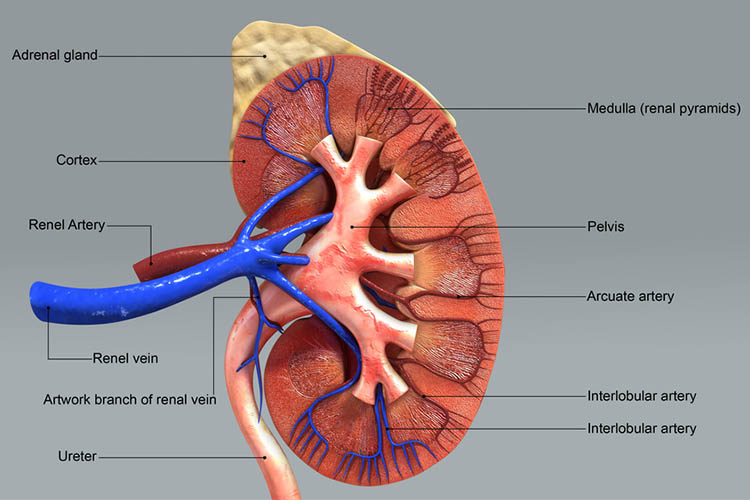 Signs that you may have a kidney problem could include:
Foamy urine
Oedema
Pain around the kidneys, in the back or under the lower ribs
Painful, burning urination
Decreased appetite
Shortness of breath
Nausea
Vomiting
Tiredness
Lack of concentration; and
Haematuria.
(Victorian Government 2016)
Nephrology nursing may include:
Nursing assessments
Risk factor identification
Client and staff education
Incorporation of client's carers or family members
Training people for home dialysis
Renal transplant care (pre and post)
Prevention of complications
Rehabilitation
Acute dialysis; and
Multidisciplinary team care.
(National Kidney Foundation 2016)
'The nephrology nurse must possess a knowledge base that includes the following:
Anatomy and physiology of the kidney and urinary system
Nephrology nursing process
Pharmacology
Nutrition
Teaching theory
Psychosocial aspects of chronic kidney disease (CKD)
Concepts and principles of dialysis and related therapies
Circulatory access for haemodialysis
Concepts and principles of renal transplantation.
Experience:
12 months experience as a registered nurse in a medical-surgical unit or intensive care unit may be required prior to entering nephrology nursing' (National Kidney Foundation 2016).
How Can You Take Care of Your Kidneys?
Stay hydrated
Healthy diet including limited salty, fatty foods
Maintenance of healthy blood pressure
Maintenance of a healthy weight via exercise and healthy dietary habits
No smoking
Limit alcohol intake to 'two small drinks a day for a man and one small drink a day for a woman'; and
Reduce your stress.
(National Health Service 2015; Health Direct 2015)
Additionally, you may be at risk of kidney disease if you: have already had cardiovascular problems; have a family history of kidney failure; are aged above 60 years; have an acute kidney injury; or, are Aboriginal or Torres Strait Islander in origin (Victorian Government 2016).
Chronic Kidney Disease
People with chronic kidney disease are placed at double or even triple the risk of cardiovascular complications (Victorian Government, 2016); thereby, conditions such as hyperlipidaemia must be managed effectively (Murphree & Thelen 2010).
Kidney disease is referred to as being chronic when there is 'persistent kidney damage or a glomerular filtration rate (GFR) of <60mL / min / 1.73m2 for at least 3 months' (Murphree & Thelen 2010).
Potential complications to watch for (Murphree & Thelen 2010):
Anaemia
Abnormal bone metabolism
Metabolic acidosis; and
Malnourishment.
Peeters et al. (2014) report that 'additional support by nurse practitioners attenuated the decline of kidney function and improved renal outcome in patients with CKD'.
For people with end-stage kidney disease, an interdisciplinary and person-centred nursing approach is needed that includes renal and palliative care nurses (Kane, Vinen & Murtagh 2013). Aspects such as education, psychological support, advance care planning and management of symptoms, are all important for end-stage kidney disease nursing care (Kane et al. 2013).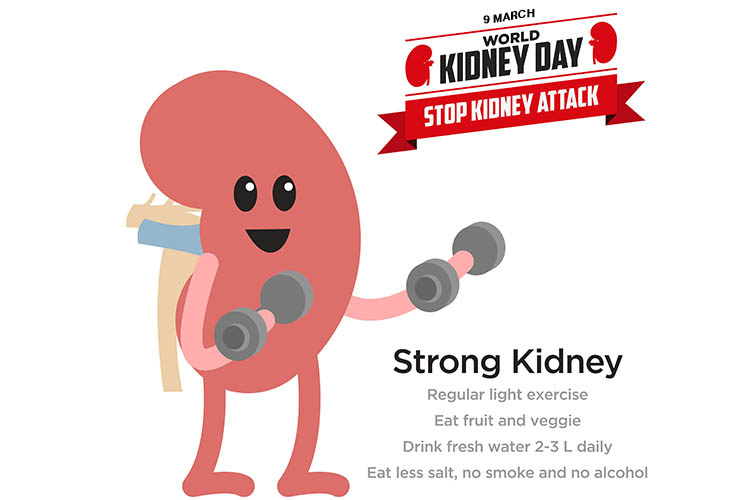 As you likely expected, early diagnosis and intervention is key to preventing renal damage or complications. This may be difficult, as kidney disease can be a 'silent disease' (Victorian Government, 2016). Diagnosis can involve tests such as: blood tests, imaging, biopsy, and/or urine tests (Victorian Government, 2016). 'Damaged or inflamed kidneys 'leak' substances such as blood or protein into the urine. The preferred test for detecting protein in the urine is a urine albumin-to-creatinine ratio (urine ACR) test, which shows the amount of albumin (a type of protein) in the urine'. (Victorian Government, 2016).
Blood tests may involve looking for:
Acidosis
Hyperkalaemia
Hyponatraemia
Calcium and phosphate abnormalities
Anaemia
And primarily, poor GFR (glomerular filtration rate).
You can access help or advice from:
Your doctor
Kidney Health Australia Information Service – Tel. 1800 454 363
Quitline – Tel. 13 78 48
[show_more more="Show References" less="Hide References" align="center" color="#808080″]
References:
[/show_more]