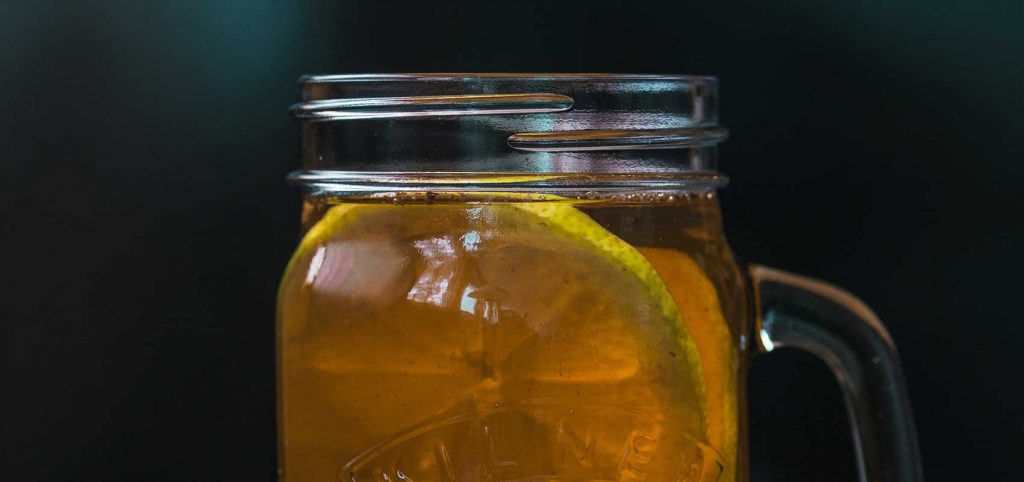 This article has been archived and is no longer being actively maintained for accuracy.
Kombucha tea is one of many current, popular health food trends.
When nursing clients, it is important to have an understanding of what contributes to healthy lifestyles. Sometimes trends exist that are not 'healthy', despite popular belief in society.
So, what does the evidence show regarding kombucha tea?
What should healthcare professionals be aware of when managing clients that regularly consume kombucha?
What is Kombucha Tea?
Kombucha can be described as a probiotic drink based on black or green tea (NSW Government n. d.) and it is fermented and acidic (Dickmann et al. 2017).
Fermentation ideally occurs at a temperature of 25 degrees Celsius for 10 days, to create high-quality kombucha (Neffe-Skocinska et al. 2017).
Kombucha tea is often consumed to achieve a 'healthy gut' (NSW Government n. d.).
Other commonly suggested benefits of kombucha include:
Better immunity
More energy
Better skin
Stronger hair and nails
Better mood
Prevention of some cancers and heart diseases
Better liver function
Anti-inflammatory potential
Improved blood pressure and cholesterol levels
(NSW Government n. d.; Aidoo 2015; Villarreal-Soto et al. 2018;Leal, Suarez et al. 2017)
What Does the Evidence Say?
One 2015 study (Aidoo) indicated that kombucha tea had more antioxidant and phenolic properties than non-fermented tea, thereby concluding that kombucha's antioxidant-rich nature may 'protect cells against oxidative damage and possibly cancer' (2015).
Holbourn and Hurdman (2017) reported a case in which a person had 'drank kombucha tea'. The asthmatic woman had 'severe metabolic lactic acidosis' and recovered after being treated and stopping the consumption of kombucha tea. Holbourn and Hudman state that there is a connection between kombucha tea and lactic acidosis.
'More Research Necessary…'
When searching the Cochrane Database, only one result was found for 'kombucha'. Ernst (2003) completed a systematic review on the clinical evidence for kombucha.
The author's review concluded that 'the therapeutic use of kombucha could not be recommended owing to the lack of clinical efficacy and associated serious adverse events' (Ernst 2003).
It is clear that this review is not very recent, therefore more studies high in the evidence hierarchy are needed to conclude whether the benefits outweigh the risks for drinking kombucha fermented tea.
Jayabalan, Radomir, Loncar, Vitas and Sathishkumar (2014) also completed a review on kombucha. It was found that 'there is still a dispute over the beneficial effects of kombucha drink. There has been no evidence published to date on the biological activities of kombucha in human trials'.
It is evident in this review (Jayabalan et al. 2014) that more research is necessary regarding the benefits and risks of drinking kombucha tea.
Recently, Villarreal et al. (2018) highlighted that more research is needed on kombucha to better evaluate its microbiology.
Variation
One must also consider the variety and different make-up of kombucha drinks.
The type of tea leaf used, sugar content, length of fermentation and tea fungus can all impact on the 'bio-activity' or health benefits and risks of the drink (Jayabalan et al. 2014).
It is also highlighted that kombucha should not be made in lead-glazed containers (e.g. lead-glazed ceramic pots) (WebMD 2017). Instead, kombucha should be prepared in glass, stainless steel or plastic vessels.
Ideally, kombucha tea is to be made in sanitary/sterile conditions with correct hand-hygiene practices (WebMD 2017).
Potential Health Risks Associated Kombucha Tea
WedMD (2017) convey that kombucha tea is 'possibly unsafe for most adults' and 'likely unsafe' for people with low immunity.
Some reported risks of kombucha include:
Worsened IBS/diarrhoea (due to caffeine content)
Nausea
Vomiting
Allergies
Head/neck pain
Jaundice
Medicine interaction with Disulfiram (Antabuse)
Changes to blood sugar levels (it is recommended that people cease kombucha two weeks before surgery, and that people with diabetes carefully monitor BGLs)
Infection from bacteria (e.g. anthrax) and fungal (Aspergillus) growth related to kombucha – 'In Iran, 20 people got anthrax infections from taking kombucha tea.'
(WebMD 2017)
Overall, it appears from the outlined evidence that kombucha tea drinks are consumed by some people for the aim of achieving potential health benefits.
There appears to be some evidence that certain health benefits exist. However, there is clearly a need for further high-quality research into the risks and benefits of kombucha fermented tea drinks.
It is evident that kombucha drinks can vary in these risks and benefits due to factors such as the conditions of its preparation, temperature control, type of tea leaf used, and length of fermentation.
[show_more more="Show References" less="Hide References" align="center" color="#808080″]
Reference
Aidoo, E 2015, Studies on the Cytotoxicity and Antioxidant Activity of Tea Kombucha, University of Ghana, viewed 21 May 2018, http://ugspace.ug.edu.gh/handle/123456789/8740
Dickmann, M, Schneider, R, Armando, S, Seehusen, K, Hager, P, Strauss, MJ & Mann, FM 2017, 'Analysis of the role of acidity and tea substrate on the inhibition of α-amylase by Kombucha', Journal of Nutrition, Food Research and Technology, viewed 21 May 2018, http://ologyjournals.com/jnfrt/jnfrt_00001.pdf
Ernst E 2015, 'Kombucha: a systematic review of the clinical evidence (Structured abstract)', Centre for Reviews and Dissemination, viewed 21 May 201, http://cochranelibrary-wiley.com/o/cochrane/cldare/articles/DARE-12003001145/frame.html
Holbourn, A & Hurdman, J 2017, 'Kombucha: is a cup of tea good for you?', BMJ Case Reports, viewed 21 May 2018, http://casereports.bmj.com/content/2017/bcr-2017-221702.abstract
Jayabalan, R, Radomir, VM, Loncar, ES, Vitas, JS & Sathishkumar, M 2014, 'A Review on Kombucha Tea—Microbiology, Composition, Fermentation, Beneficial Effects, Toxicity, and Tea Fungus', Comprehensive Reviews in Food Science and Food Safety.
Leal, JM, Suarez, LV, Jayabalan, R, Oros, JH & Escalante-Aburto, A 2017, 'A review on health benefits of kombucha nutritional compounds and metabolites', CyTA – Journal of Food, vol. 16, no. 1, viewed 21 May 2018, https://www.tandfonline.com/doi/full/10.1080/19476337.2017.1410499
Neffe-Skocinska, K, Sionek, B, Scibiszm I & Kolozyn-Krajewska, D 2017, 'Acid contents and the effect of fermentation condition of Kombucha tea beverages on physicochemical, microbiological and sensory properties', CyTA – Journal of Food, vol. 15, no. 4, viewed 21 May 2018, https://www.tandfonline.com/doi/abs/10.1080/19476337.2017.1321588
NSW Government n. d., Holistic health kombucha course, viewed 21 May 2018, https://www.nsw.gov.au/news-and-events/events/holistic-health-kombucha-course/
Villarreal-Soto, SA, Beaufort, S, Bouajila, J & Souchard, J 2018, 'Understanding Kombucha Tea Fermentation: A Review', Journal of Food Science, vol. 83, no. 3, viewed 21 May 2018, https://onlinelibrary.wiley.com/doi/abs/10.1111/1750-3841.14068
WebMD 2017, Kombucha Tea, viewed 21 May 2018, https://www.webmd.com/vitamins/ai/ingredientmono-538/kombucha-tea
[/show_more]
Author
Madeline Gilkes Visit
Madeline Gilkes focused the research project for her master's of healthcare leadership on health coaching for long-term weight loss in obese adults. Madeline is also a qualified weight management practitioner and Registered Nurse. Her vision is to prevent lifestyle diseases, obesogenic environments, dementia, and metabolic syndrome. She has a master of healthcare leadership, a graduate certificate in aged care, and a bachelor of nursing. Madeline works as an academic and has spent the past years in the role of clinical facilitator and clinical nurse specialist (gerontology & education). She is due to complete her Graduate Certificate in Adult and Vocational Education at CSU before November 2018.