This article has been archived and is no longer being actively maintained for accuracy.
Friday Evening Fatigue
Last evening I arrived home from work after a 3-hour commute that normally should have taken me about 90-minutes.
I was exhausted and feeling every day of my 59-years of age. My husband greeted me at the door and told me he was looking forward to playing a game of cards after dinner.
Cards! Oh my goodness. I couldn't believe my ears! I'm so tired, even my hair is aching, and he wants to play cards! I took a deep breath and asked him if we could reschedule our game until the weekend.
As I slowly walked upstairs to take a bath, I wondered to myself, when was the last time I had played a game on a work night?
When I couldn't answer my own question, I knew I needed to make a change.
Physical, Cognitive and Affective Benefits of Games
Nurses have been using games as a creative tool for teaching patients and students for generations.
In the United States, commercials using acronyms are often aired on national television to teach health promotion concepts, such as the 'FAST' mnemonic to teach the signs of stroke (Facial drooping / Arm weakness / Speech difficulties / Time).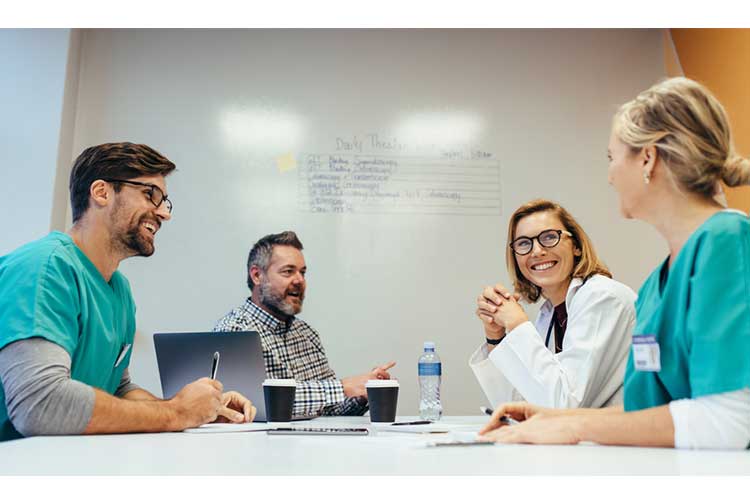 Additionally, the use of interactive media and virtual reality games are often commonplace in healthcare waiting rooms and preoperative areas. These tools provide important healthcare information and allow individuals to be active participants in their learning.
We all need to play a little and have as much fun as we can to combat all the stress in life. More than 50% of working Americans report that they experience feelings of apathy and mental exhaustion during a workday.
These feelings may be attributed to anxiety, frustration, or overall stress. People in demanding or high-stress working environments, such as in healthcare or air traffic control workers, are at an elevated risk of burnout (Rupp et al. 2017). However, for many nurses, the idea of finding time to be entertained or to play may seem, at the least inappropriate, and at the most, utterly ridiculous!
Coalescing Nursing Practice with the Science of Gaming
Last evening, while I sat in my bubble bath, reflecting on my responsibility to put some creativity into my job in the hope of offsetting some of my own fatigue, I decided it was time that I take on a new role: that of game show producer!
Our Division of Nursing Education is in the process of planning for our May 2019 Clinical Conference. This is the largest of the annual education events that our organisation sponsors and we typically register more than 600 bedside nurses.
Every year, my staff and I try to come up with education topics based on current evidence-based issues in nursing practice that will appeal to our diverse audience of urban and rural participants.
Based on the feedback we received following our most recent conference, our team acknowledged the ageing of the majority of our hospitalised patients. We recognise the need to create educational programs that will recruit nurses and motivate them to enhance their knowledge of the complex needs of an ageing inpatient population.
This morning I designed a poster board that will be posted outside of my office. The poster lists the top ten health conditions that currently lead to inpatient admissions within the United States, including:
Congestive heart failure
Chronic obstructive pulmonary disease
Coronary atherosclerosis
Diabetes
Medication issues
Pneumonia
Stroke
(Foltz-Gray 2012)
Below each of the health conditions are mail slots.
My plan is to invite my team to submit ideas for 3 to 6 topics based upon best practice in the care of patients with each of these conditions. The ideas must involve the integration of an interactive game with the audience and a recommendation of a nursing expert in that given topical area.
Each member of our team will have 5 to 10 minutes to submit their ideas during our August staff meeting. We will vote on the top 6 ideas and they will formulate the agenda for our 2019 Clinical Conference.
Every team member that submits a winning topic will receive a gift card for a luncheon entrée at a local restaurant.
This may seem like an unconventional method to completing a task that is part of our job requirements but, my 'hidden agenda' is to bring back the 'art' of science, and play into our very busy workday as a means of motivating and inspiring our team.
To quote one of the greatest athletes in US sports,
"You find that you have peace of mind and can enjoy yourself, get more sleep, and rest when you know that it was a one hundred percent effort that you gave–win or lose" (Gordie Howe).
My sincere hope is that this small attempt at gaming, will allow my staff to remember the joy and inspiration we can experience while creating a venue that will educate, motivate and inspire nurses to continue the challenges and opportunities we share when caring for ourselves and the growing population of aging adults.
[show_more more="Show References" less="Hide References" align="center" color="#808080″]
Reference:
Foltz-Gray, D 2012, 'Most common causes for hospitalizations of older adults,' AARP Bulletin, 1 March, viewed 21 June 2018, https://www.aarp.org/health/doctors-hospitals/info-03-2012/hospital-admissions-older-adults.html
Keep Inspiring Me n.d., 100 Most Inspirational Sports Quotes of all Time, KeepInspiring.Me, viewed 21 June 2018, http://www.keepinspiring.me/100-most-inspirational-sports-quotes-of-all-time/#ixzz5Hwf5aW20
Rupp, MA, Sweetman, R, Sosa, RA, Smither, JA & McConnell, DS 2017, 'Searching for Affective and Cognitive Restoration: Examining the Restorative Effects of Casual Video Game Play,' Human Factors, vol. 59, no. 7, pp. 1096-107, viewed 21 June 2018, https://www.ncbi.nlm.nih.gov/pubmed/28636838
[/show_more]