As a nurse, you may work in a patient-facing position that brings you into potential direct contact with COVID-19, the pandemic that has swept the globe and caused astronomical suffering and disruption to every conceivable level of human life.
The disruption and suffering increase exponentially on a daily basis, and you and many of your fellow nurses are on the front lines, regardless of whether you feel personally safe or not. This is the moral basis of nursing – to serve and give in the interest of others even when facing great risk and peril.
With every surface a potential petri dish and every person you encounter a possible carrier of this rampant viral enemy, how can you leave work, return home, and protect your family without feeling like a pariah?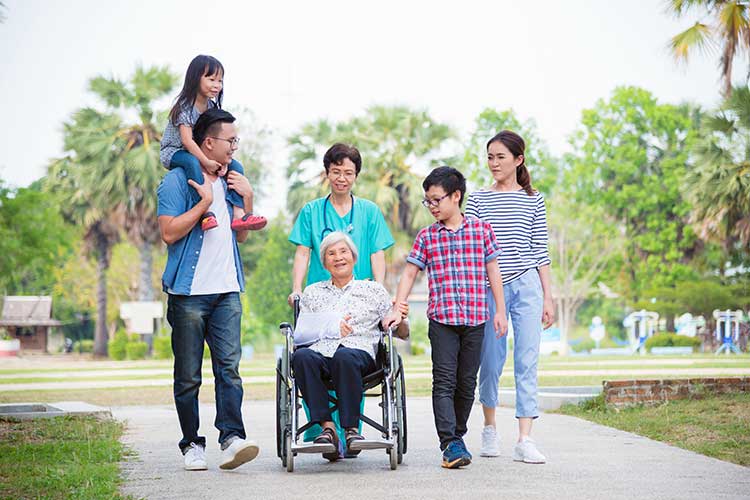 Arm Yourself With Information
First and foremost, the best practices for keeping your family and other loved ones safe when you return home from work is to follow all COVID-19 hygiene guidelines set forth by the trustworthy, evidence-based authorities. You may also turn to your employer, the Centers for Disease Control and Prevention (CDC), the World Health Organization (WHO), and other credible sources (Read: COVID-19 Resource List for Healthcare Workers). You can use your keen nursing mind and critical thinking to make the best choices.
You must remain acutely aware of misinformation. Misleading websites, clickbait, conspiracy theories and false cures and treatments all contribute to a dangerous information war meant to confuse, separate and mislead us. Even healthcare professionals can fall prey to pseudoscientific resources that claim to be reliable and trustworthy, especially when they are feeling frightened.
Evidence-based information from trusted sources is your weapon of choice in keeping you and your loved ones safe. With the right data and strategies, you can avoid being a vector of disease when you walk through the door of your home and into the embrace of concerned family members.
Open Communication is Key
One of your first strategies in keeping everyone safe at home is to have open communication and ongoing discussion. You may want to consider the following:
If you have small children, what to ask and what to share is an extremely personal decision based on your children's ages, emotional state and other factors. They are likely most afraid for their own safety and that of their immediate loved ones, not to mention their friends or others they care about, perhaps a beloved teacher. Small children will likely not grasp the threat you face when you go to work or the potential threat to your household when you come home from work, but they may overhear conversations that cause them anxiety.


For pre-teens and teenagers, the conversation will, of course, be different. Teens can have a keen sense of irony and cynicism, and in a world already reeling from various forms of global unrest, COVID-19 can cause a wide variety of concerns and feelings including anger, denial and depression. Teenagers may very well fear you could bring the virus home or fall ill yourself, and as they hear of more young people getting sick, this fear can amplify. Ask them open-ended questions regarding their concerns about your work, your exposure risk and what their concerns may be regarding your family's individual and collective safety.


The other members of your family may include your spouse or partner, siblings and their families, your parents and various in-laws and others. If you live with or near extended family, their concerns about your relative risk (and theirs) are very real, and the feelings they express may be wildly different. As noted above, open-ended questions will help them to feel safe enough to voice their misgivings.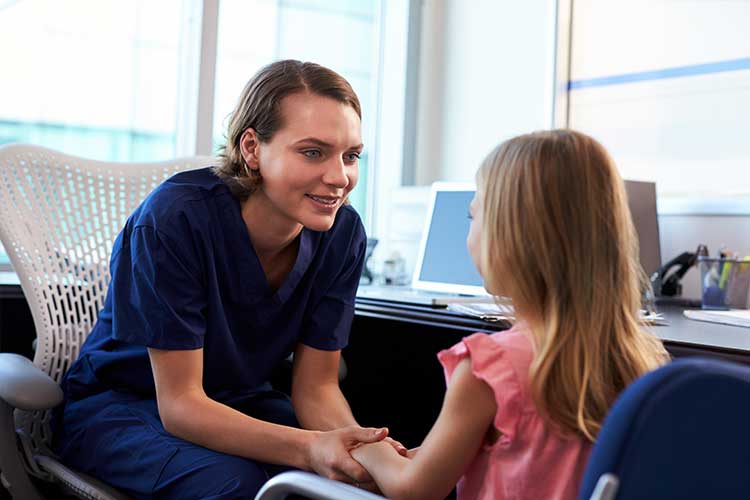 Protect Yourself and Others
Common sense and evidence-based information will help you keep your family safe and will hopefully reduce their feelings of alarm and vulnerability, although understandably, some fears will likely remain. After all, our world and society have abruptly shifted beyond the scope of most living people's experiences.
Be circumspect, think critically, listen to your family, respond calmly and trust the sources that offer the most salient and reliable data, and practice in the interest of your own and your cherished loved ones' health.
Additional Resources