Millions of nurses are working on the front lines of the COVID-19 pandemic. As the largest sector of the healthcare workforce, they are the backbone and lifeblood of patient care.
In hospitals and other facilities worldwide, nurses are sacrificing a great deal for the good of the whole, with some falling ill or even giving their very lives.
If you're a nurse directly in the COVID-19 fire, workplace stress is likely dire and ongoing. Many nurses are accustomed to facing mortality and suffering on a daily basis, yet the scope of this pandemic is staggering.
Everyone is impacted by this pandemic in some way: emotionally, spiritually, physically, socially, mentally, financially and otherwise - the ripple effects are seemingly endless. For nurses deeply feeling the impact, the risk of compassion fatigue and burnout is high.
Being under so much stress, facing frequent moral and ethical dilemmas and living with the sights and sounds of suffering, illness and death is extraordinarily difficult. So how can you find peace and maintain mental, emotional and spiritual well-being while this pandemic continues its rampage?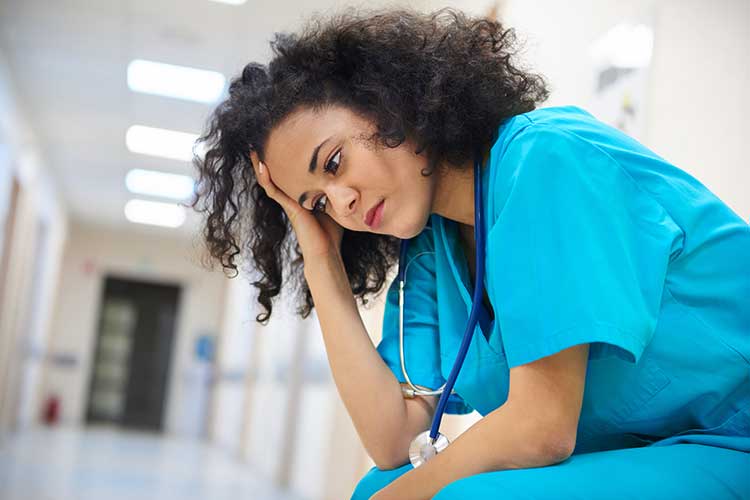 The Wellness Barometer
Wellness isn't invariable, and your wellness barometer may not be the same as someone else's.
For instance, you may be a young and healthy nurse who's worried about your elderly grandmother whom you can't visit for fear of spreading the virus to her.
Another nurse may be 10 months out from finishing chemotherapy for breast cancer and is concerned about how strong her immune system may be.
For yet another nursing professional on the front lines, the financial strain of his wife's recent pandemic-related job loss is weighing on him, and the stress of not being able to see friends and family outside of video chats feels isolating and sad.
What do you and these other nurses all have in common? You're all suffering to some degree and still need to show up to work and do your job no matter what. You're also dipping in and out of the stages of the grieving process off and on throughout each day; those stages are depression, bargaining, denial, anger and acceptance, and they're a continuum, not a neat linear process.
Spiritually speaking, some you may find that your faith is shaken at a time when it's simply unsafe for church services to be held, and meeting with a trusted faith leader over Skype just isn't the same.
On the emotional front, bad news from around the world coupled with sick or recently deceased loved ones may take a toll. With children home from school and needing supervision over their studies and free time, you may feel stretched beyond your coping capacity. Meanwhile, clinical depression or anxiety can emerge when stressors pile up.
Physical wellness can be impacted by poor nutrition and hydration during long shifts. The inability to follow up on your own chronic health issues can be problematic, as can missing out on exercise. With the strong mind-body connection, depression and anxiety may ripple out into the physical body.
Wellness is a continuum, and while you may be generally healthy and well-adjusted, other nurses might have already have been struggling before COVID-19 struck.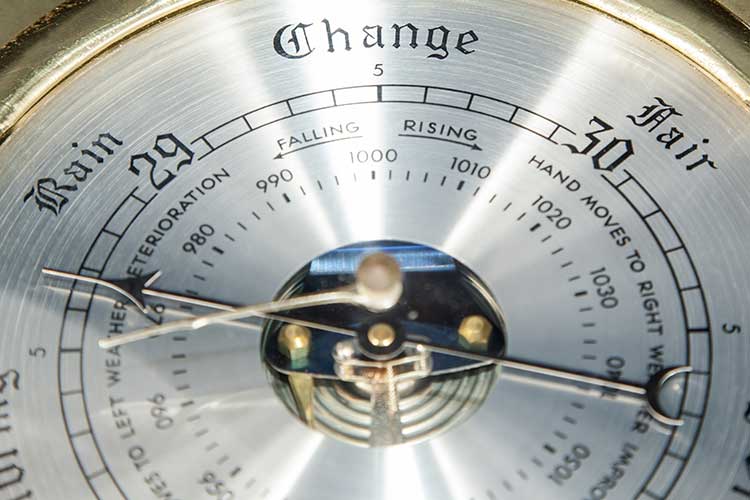 Intervening in the Interest of Health
Self-initiated interventions in the interest of one's health require motivation and discipline. The great thing is that the rewards and benefits can cause one to then be even more driven to follow through; that endorphin rush from a good run can do wonders and make the stressed nurse want to experience it again.
Here are some strategies and activities to decrease stress and increase wellness on many levels:
Engaging in creative pursuits (art, music, photography, etc);
Having intimate time with a partner;
Connecting with a trusted faith leader via phone or video call;
Engaging in counselling or psychotherapy as needed for stress management and psycho-emotional support;
Exercising daily for at least 20 minutes (yoga, Qi Gong, Tai Chi, weightlifting, bicycling, and the many free and online classes being offered through Zoom and other video-based applications);
Using meditation, prayer, and other centring practices (including free and paid online instruction and classes);
Preparing healthy and nutritious meals to boost the immune system and provide pleasure in eating;
Staying adequately hydrated for flushing of stress hormones and supporting physiological functions;
Scheduling time with friends and family while adhering to appropriate social distancing measures;
Engaging in pleasant and leisurely activities that bring joy, peace, or relaxation; and
Pampering yourself with candle-lit bubble baths, showers, home hot tubs or saunas etc.
Keeping your best interests in mind, dig deep into your best self-care practices, involve your loved ones in these efforts, and work together on staying healthy, sane, calm and balanced in these unprecedented times.
Remember to also look out for others if you can, especially those who are struggling. Wellness is a barometer and every individual has a different coping threshold, especially amidst a global pandemic.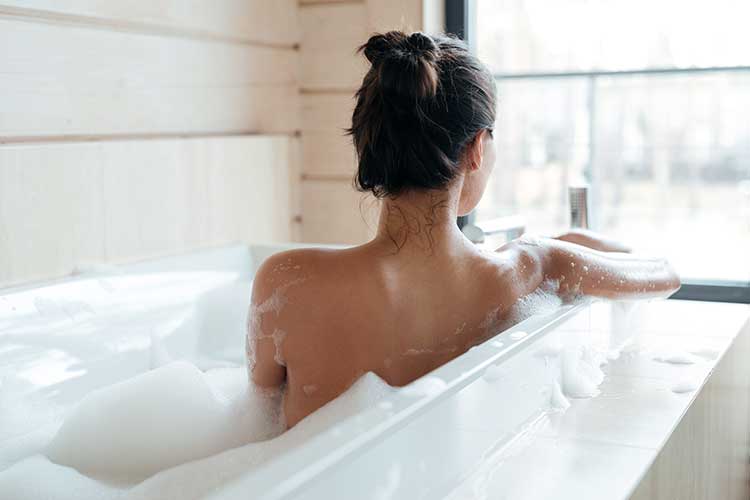 Additional Resources