This article has been archived and is no longer being actively maintained for accuracy.
Nursing is a profession wherein we are educated to focus on the needs of others. Clinically, we provide direct care and this can run the gamut from bed baths and ambulation to chemotherapy, wound care, and blood transfusions. We are the lifeblood of healthcare and our skills are central to successful patient outcomes.
Even as we provide care for others, it's also important for nurses to attend to our own physical, mental, emotional and spiritual self-care. The importance of nurse self-care has been well-documented; the notion of nurse self-discovery has been less so but it is still greatly deserving of our attention.
Knowledge, Information and Skill
The nursing school experience is very much steeped in the learning of skills and the digesting of vast amounts of information. We master skills, memorise medications and lab values, and otherwise cram our brains with a plethora of data, some of which we may forget but much of which is extremely useful in the practice of bedside nursing.
As we branch into specialties, whether clinically oriented or not, we continue to add to our store of knowledge and skill, whether it's in the hospital, home care or perhaps in management, research, or education.
Our perception of who we are as nurses certainly changes as we mature into our various roles; we may surprise ourselves in regards to the skills we master and the expertise we develop over time.
Aside from this continuous accumulation of knowledge and skill, there's a deeper part of what happens to us as our nursing career ripens – and that is self-knowledge and self-discovery.
Nursing as Self-Discovery
When a young nurse graduates from school in their early 20s, they have achieved a powerful accomplishment that will launch them into a new career that may see them through the rest of their working life. It's an exciting time, and one worth celebrating.
If another, middle-aged professional, decides to enter nursing in their 40s or 50s, they too will experience the satisfaction of achieving a new dream.
The process of self-discovery for nurses is not uniform. Some nurses will be thrilled with their level of expert skill and knowledge, and nursing will remain for them a vocation that puts food on the table and pays the mortgage; this is perfectly reasonable and acceptable.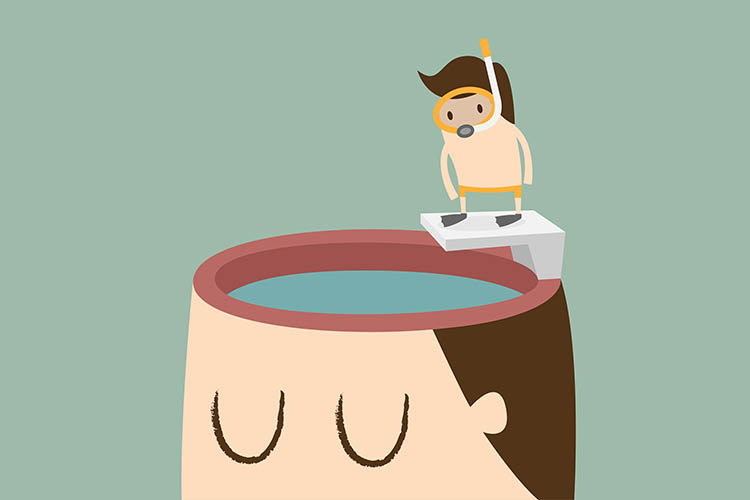 On the other hand, some nurses may find that their identity as a nurse changes their self-perception and opens their eyes to certain aspects of life they were previously blind to.
For nurses who, for instance, work in hospice, the intimacy of that work with patients and families can have profound spiritual implications. Walking a beloved patient and their family through the dying process can cause major shifts in outlook; thus the experience can trigger existential questions to arise in the mind and heart of the nurse.
Be Open to Self-Discovery
Self-discovery for the nurse can look very different for each individual. For one nurse, rigorous intellectual challenges are what make them get up in the morning and arrive to work ready to learn. For another nurse, the profound nature of working with patients with addiction causes them to enter psychotherapy and explore their own family history. Yet another nurse may feel that they have learned so much about themselves working in oncology that they now want to become a minister and apply the nursing knowledge in hospice and palliative care, but with a spiritual twist.
We nurses are privy to so much of humanity's struggles, pains and joys. For some, nursing is mostly a means to earning a living, and for others it's a personal journey with many dimensions: each of these is valid, and every nurse's personal path is unique.
Remain open to the ways in which nursing opens your mind, impacts your heart and stimulates your own personal growth.