This article has been archived and is no longer being actively maintained for accuracy.
How long have you been nursing now? When I look back, the time has flown by and it's been years and years – too scary to think about the exact amount.
But, do I feel that sense of time translating into experience? Not always.
In this changing world, and especially in the world of healthcare, it is moving along and making changes in leaps and bounds. Any profession has to move with the times, but it takes time to make change and see the results and effects it has on the overall, bigger picture.
What may even seem like a small change to one aspect of the workplace, can see situations escalate in a huge way further down the chain. Think ripples in a pond.
Unfortunately, the change I have experienced in my workplace, I feel I have had very little say over. Every change that occurs in a hospital is going to affect a nurse and/or their patients in some way. Agree or disagree?
Every professional can 'pass the buck', so to speak, if they do not have time to complete their workloads. But, what can nurses do when their workloads are too large? The answer – or as someone recently pointed out to me, the 'nursing culture' – is to work faster and deal with all forms of work that comes our way.
In my workplace, it is rare to hear someone say they've done the bare-minimum today, as we are usually too short staffed or the workloads are too big. Instead, we work quicker and faster, miss breaks, start work early or get off work late.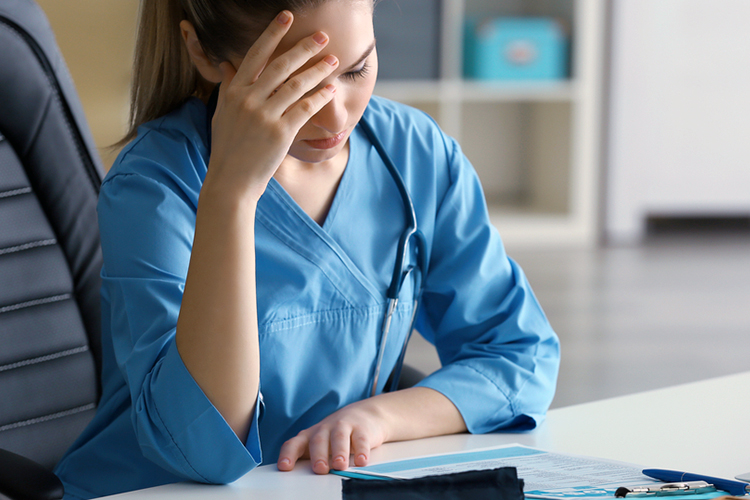 When would you ever hear someone say: "don't answer phones, don't do paperwork, don't attend doctor's rounds, close beds and do not accept any further patients till it's safe to do so"?
If not done properly, all this change is not beneficial to an establishment. Costs – other than the monetary kind – can increase the overall expenses and costs, e.g. infections, falls, pressure sores, readmissions, etc. Staff are placed under constant pressure and become 'burnt out'. The stress and pressure takes its toll in many forms.
Patients, who should be the top reason and beneficiary of any change, don't always receive the care nurses are trained to provide.
One of the most important people in a hospital team, I feel, are the ward cleaners who are given very little recognition. In this day and age of infections and super bugs, their job is critical to patient safety and care. The kitchen staff, who provide the nutrition which we know is crucial for patient's recovery – all these roles seem to be thinning, overlapping or changing.
To conclude, change is good and necessary to keep ahead of the game. To provide an elite service that no-one else can. Competition, I realise, is fierce, but we must remember to stop and consider: what is the cost of these changes, and whom are they benefitting?
Cutting staff and spreading them thinly is not always a long term solution. Implement support for your staff. They are all human with varying needs to function to the best of their ability. Each staff member is an individual with different strengths to be utilised, and weaknesses and coping to be supported.
Some examples:
Study days to aid the changes,
prioritising workloads,
stress management,
constant open communication and listen to your staff as they say things for a reason.
Think about the skills people will need to call upon to manage these changes. Ensure they have these skills so that change, when necessary, is just a small drop in the water that is their already hectic, busy shift.