This article has been archived and is no longer being actively maintained for accuracy.
Over the twenty five years of my nursing career, I have witnessed many nurses struggle to maintain their courage, compassion and connection. Why is it that nurses of today find it difficult to implement the three Cs of nursing excellence?
As a courageous nursing pioneer, Florence Nightingale demonstrated these qualities whilst implementing theories and practices in healthcare that are still in use today.
Think of a time when these three words have applied to your daily practice.
Over time, and through many different circumstances, we as individuals have allowed these qualities of our identity as a nurse to dwindle from our profession.
Consider this: even though we are aware this is happening, why is it that we accept anything less than striving for nursing excellence?
As nurses of the twenty first century we are expected to attend to an ever increasing mountain of paperwork on top of our daily duties, and as a result of this we are spending less time at the bedside. The connection we once fostered with our patients, and each other, seems out of reach and impossible to achieve.
Given the increased workload and other common complaints of reduced staffing, skill mix issues and the ever increasing demands on our time, is it any wonder that this connection is increasingly missing from nursing?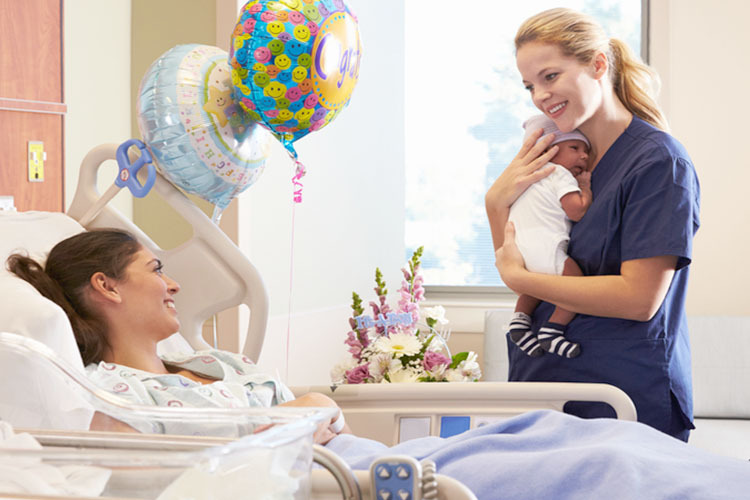 With constant, necessary budget cuts in the current economic climate, staffing morale is at an all-time low (Connelly 2015). With little compassion shown to us from upper management as these demands are forced upon us, it stands to reason that our compassion for our patients (and each other) is beginning to decline.
With this ever increasing expectation for nurses to continue delivering quality patient care without the adequate resources to do so, this leaves us feeling undervalued and disconnected from each other and our patients.
Clearly we have a choice, don't we? We can continue to blame the system, the current economic state or management for our lack of connection, compassion or courage. Or like the pioneer nursing sisters before us, we can muster up the courage to stand tall, come out of the trenches, refocus on why we became nurses in the first place and fight the war we find ourselves in.
"Stand up for your beliefs and values and you'll improve care and gain peace of mind" (Lockett 2013.)
Wouldn't you agree that as a nurse, in spite of the trying times you perhaps sometimes find yourself in, it is your responsibility to gather your strength and remember the wonderful qualities you have as a care giver.
When you genuinely listen – without judgement – to your patients and others in your circle of influence, and when you remain willing and open to new ideas, innovation and workforce restructure, you ensure that your professional nursing qualities like compassion, tolerance, understanding, connection, and courage can shine through to create authentic, honest relationships.
When our behaviour and character remain above the line by ensuring that our responses during challenging times are resourceful and patient-centered, qualities such as courage, compassion and connection are allowed to flourish, and professionals who display these qualities will be the ones shining the light for enhanced, industry leading care.
Isn't this indeed what nursing excellence is all about?
[show_more more="Show References" less="Hide References" align="center" color="#808080″]
References
Connelly, ML 2015, RCN: District Nurses' Morale at an All-Time Low in Northern Ireland, viewed 21 June 2016, http://www.bbc.com/news/uk-northern-ireland-31165843
HubPages 2013, History of Modern Nursing: The Pioneers of Nursing, viewed 21 June 2016, http://hubpages.com/education/History-of-Modern-Nursing-The-Pioneers-of-Nursing
Lockett, H 2013, Have The Courage to Challenge Others, viewed 21 June 2016, http://www.nursingtimes.net/have-the-courage-to-challenge-others/5057138.fullarticle
[/show_more]