Anticipatory anxiety is a normal feeling for any woman about to give birth, but against the backdrop of COVID-19, new worries are overshadowing thoughts of going into labour.
Concerns about the safety of giving birth in a hospital environment, whether or not an elective caesarean section can still go ahead, and even whether doulas and birth partners can attend are all topics causing a great deal of discussion for mothers and midwives alike.
Is it Dangerous for Pregnant Women to Get COVID-19?
As COVID-19 is still a new disease that hasn't yet been well studied, its effects on pregnant women and their developing babies isn't fully understood (Healthline 2020).
To date, there is no hard evidence to suggest that pregnant women are any more prone to COVID-19 than other people. That said, changes to the immune system mean pregnant women are often considered to be at higher than average risk from infections (Taylor 2020).
However, given that detailed information regarding the impact of COVID-19 infection in pregnant women is still very limited, current medical advice is based on what has been learnt from previous influenza outbreaks, as well the SARS epidemic of 2003.
Changes such as reduced lung function, increased cardiac output, increased oxygen consumption and changes to the immune system occur during pregnancy, which is why influenza can be a potentially serious disease for pregnant women (RANZCOG - COVID-19 Statement 2020).
That said, at present, pregnant women do not appear to become severely unwell if they develop COVID-19, with most experiencing only mild to moderate symptoms.
Current evidence suggests that:
Pregnant women don't seem to become more severely unwell from COVID-19 than the general population;
Infection doesn't seem to increase the risk of miscarriage;
There is no evidence the virus can pass from pregnant mother to baby;
There is no evidence the virus will cause abnormalities in an unborn baby; and
Caesarean section or induction of labour does not seem necessary to reduce the risk of transmission from mother to child.
(RANZCOG 2020)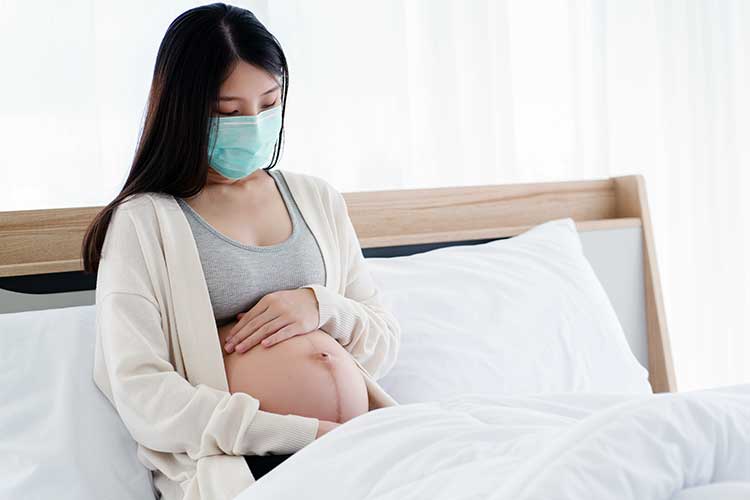 Birth Partners
Most women look forward to having a trusted birth partner with them during labour, but the need for social distancing is causing anxiety for many women who fear being denied the support they hope for.
With the exception of restricting access to birth partners who have, or who are suspected of having COVID-19, most maternity units are still allowing partners in the delivery room. However, tighter restrictions are generally being imposed on routine antenatal appointments and on ward-based visiting times (RCM 2020). Although disappointing for some women, ultimately these are necessary decisions driven by the need to keep both mothers and midwives as safe as possible.
As Booker (2020) notes, it's up to each hospital Trust to justify that any restrictions enforced are both necessary and proportionate. Exceptions are generally being made on a case-by-case basis and should only apply if the ward staff can't meet all the basic needs of both mother and baby (for example, in the case of mothers who have had a caesarean, or twins, or for mothers with a mental health illness).
Competing Priorities
In many places COVID-19 is transforming the healthcare landscape beyond recognition, causing healthcare providers to have competing priorities. In regards to COVID-19, the priorities are:
Limiting the transmission of the virus by keeping people out of hospital as much as possible;
Diverting staff to help treat COVID-19 patients; and
Freeing up space for infected patients to be treated.
As infection rates soar, many birth centres and smaller hospitals are being turned into isolation wards, forcing some women who wanted a home birth into hospital. Conversely, other health authorities are moving to home births wherever possible.
It's difficult to understand the rationale behind such variable blanket decisions. Few maternity services seem to have survived the current crisis completely unscathed, and most have been forced into temporarily reducing or suspending services. For example, due to the potential risk of exposure and transfer of COVID-19, Warrington and Halton Hospitals NHS Trust (2020) have suspended the following services:
36-week birth choice appointments with community midwives;
Parent education;
Hypnobirthing sessions; and
Routine Consultant Midwife appointments.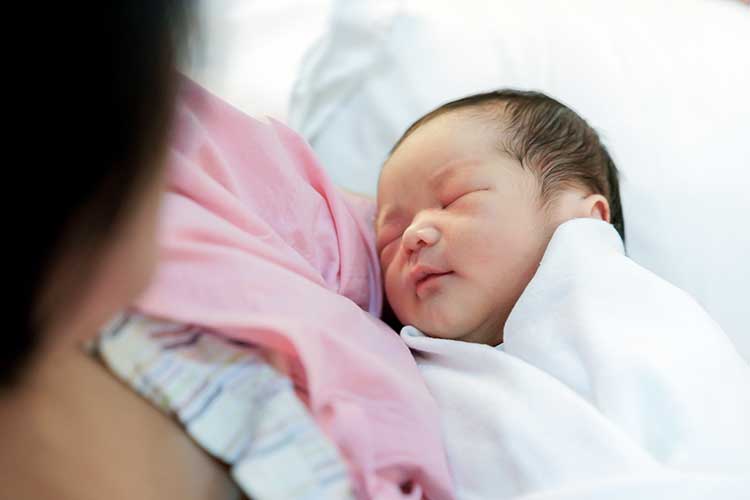 Giving Birth With COVID-19
Many mothers will be worried about how they will be treated if they test positive for COVID-19 when they go into labour. At present, it seems that medical intervention, other than that specifically related to infection control, should not differ significantly from usual practice.
However, there are some concerns about safe cleaning of equipment (e.g. the cleaning and re-use of equipment for nitrous oxide delivery) (RANZCOG 2020). Like much else at the moment, advice and standard policies are under review and may change on a day to day basis.
One policy that has been implemented, however, is the delay of elective caesarean section or induction of labour whenever it is safe to do so in order to free up resources and prevent cross-infection.
Other changes to routine pregnancy care for COVID-19 patients include:
Reducing, postponing and/or increasing the interval between antenatal visits;
Limiting the time of all antenatal visits to less than 15 minutes;
Using telehealth consultations as a replacement, or addition to routine visits;
Cancelling face to face antenatal classes;
Limiting visitors to just the woman's partner while in hospital;
Considering early discharge from hospital; and
Minimising the risk of neonatal complications by avoiding early planned birth unless clinically necessary.
(RANZCOG 2020)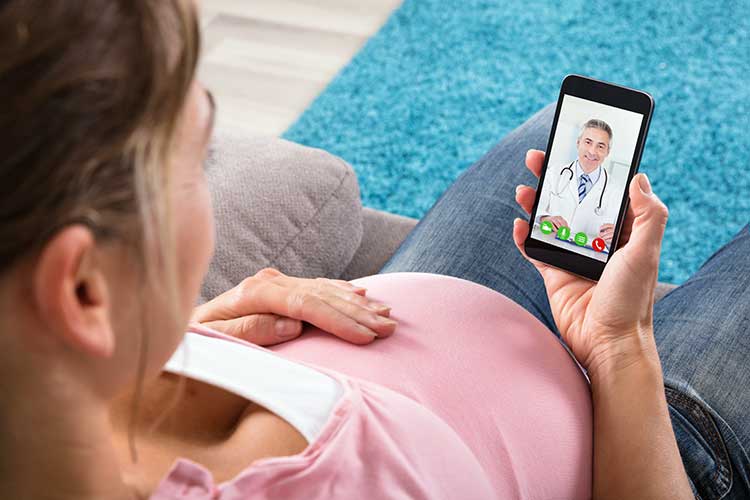 Home Births and Pop-Up Centres
Whilst some health authorities are withdrawing home birth services, others, in an attempt to help expectant mothers stay away from hospitals, are choosing home birth as the preferred mode of delivery whenever it's medically safe.
Booker (2020) suggests that if Trusts are not able to offer a home birth to healthy women, they should be able to give a good, evidence-based reason why, and offer alternatives such as access to a midwifery-led birth centre wherever possible.
There are also suggestions that the withdrawal of home birth and birth centre services could be unlawful and lead health Trusts to be responsible for significant risk to life if women choose to give birth without medical assistance.
Plans are also in place to use hotels as 'pop-up' birth centres with retired and student midwives drafted in to support overstretched staffing levels. For example, where freestanding midwifery units are unavailable, temporary pop-up birth centres could be quickly established close to hospitals. It's an idea based on a Dutch model where midwifery teams have equipped hotels, closed due to the pandemic, as temporary birth centres.
As Summers (2020) suggests, it's a proactive way to prepare for a potential staffing crisis that draws on the combined skills of independent midwives, midwifery students, retired midwives and doulas. It also overcomes the problem of women being denied the support of their chosen birthing partner, who in many instances is only allowed to attend during active labour.
As the overall situation continues to evolve, it's clear that the arrival of COVID-19 is bringing unprecedented changes for both mothers and midwives. As Martin (2020) notes, it can be hard to stay calm when reliable information is as scarce as N95 masks. Yet, midwives are rising to the challenge, proving that they can reinvent and adapt traditional maternity care to keep both themselves and their patients safe.
Additional Resources
References