The number of women delaying childbirth until after the age of 35 has increased dramatically in recent years.
This global trend appears to be influenced by a wide range of social, economic and cultural factors, and is mirrored by a corresponding decline in pregnancies at a younger age (Londero et al. 2019).
In Australia alone, it's estimated that nearly one in four pregnant women are aged 35 or more (Pregnancy Birth and Baby 2021). This upwards trend in the age of motherhood, due in part to the availability of highly reliable contraception and advances in assisted fertility technology, brings with it new challenges for both mothers and maternity teams alike.
For example, pregnancy at advanced maternal age, which in some places is also still referred to as elderly primigravida, or elderly multigravida, is associated with a range of adverse pregnancy outcomes and is generally thought of as a 'high risk' pregnancy (Bayrampour et al. 2012).
Factors that Influence the Timing of Conception
For many women, the decision to delay pregnancy is driven by important social and economic factors, for example:
The need to be in a stable relationship
Wanting to develop and enjoy a career before motherhood
The need for financial security
Their partner's suitability to be a parent.
(Lampinen et al. 2009)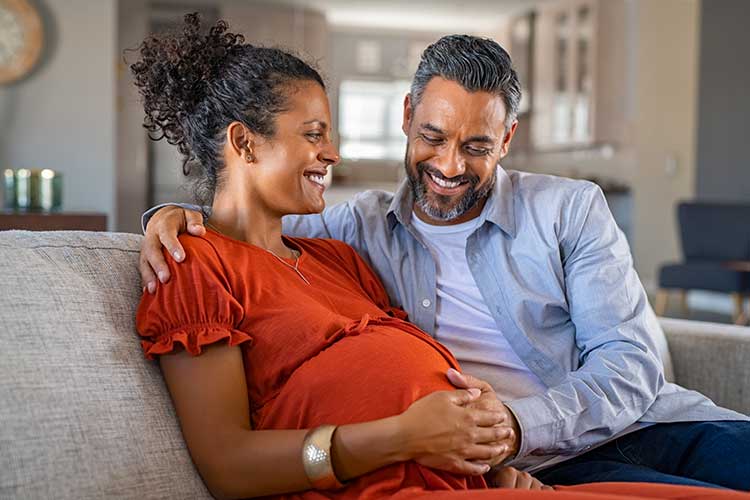 Special Considerations for Women Who Are Pregnant Over the Age of 35
The increase in pregnancy-related risks for women aged 35 years and over are largely related to an ageing reproductive system and an ageing body. Yet, pregnant women and midwives tend to perceive these risks differently, as pregnant women evaluate the risks subjectively, through their own experiences, whereas healthcare providers assess the risks from a more objective and clinical perspective.
Typically, older mothers want to be as informed as possible and seek more information about birth preparation compared to younger mothers, yet, this can also be a source of additional anxiety and present challenges for the maternity care team (Lampinenet al. 2009).
As Li et al. (2014) say, all women - irrespective of age and parity - should be given information about the risks and benefits of different birth settings, but older women should also be advised about the increased risk of needing a hospital birth.
Adverse Pregnancy Outcomes
Pregnancy over the age of 35 is known to be associated with a range of complications and adverse outcomes, for example:
Gestational diabetes
Pre-eclampsia
Placenta previa
Caesarean birth
Placental abruption
Preterm delivery
Low birth weight
Intrauterine fetal death
Increased perinatal mortality.
(Blomberg et al. 2014)
Even though advanced maternal age is associated with these known risks, Jolly (2000) suggests that this is at least in part because pregnancy in older women is often associated with sub-optimal health. For example, pre-existing diabetes mellitus or hypertension becomes more common with advancing age, and this should be considered if the risks associated with advanced maternal age are to be accurately assessed.
As Dhanjal and Kenyon (2013) say, the presence of any age-related medical comorbidities can have a significant influence on fetal health and add further risk to the well-being of mothers older than 35. This is why older women and their partners are generally advised to get as healthy as they can prior to conception, and, where possible:
Quit smoking and avoid passive smoking
Maintain a healthy weight
Avoid alcohol
Eat a healthy diet
Check for and treat any sexually transmitted infections.
(Pregnancy Birth and Baby 2021)
What Are the Risks Associated with This Group?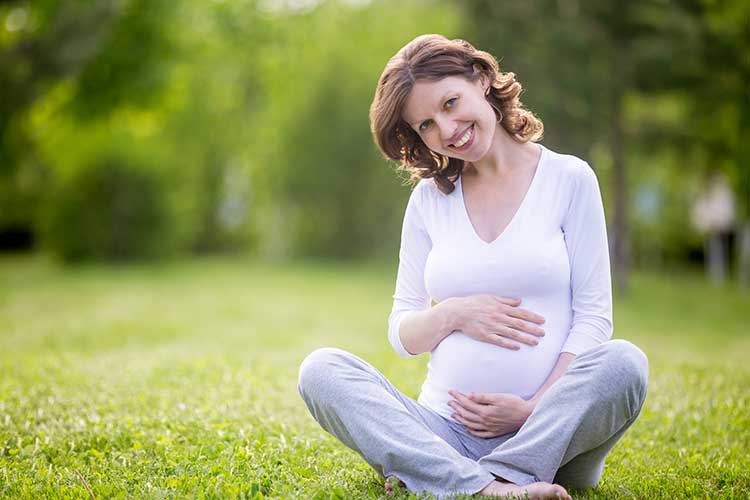 Pregnancy at advanced maternal age (AMA), defined as age 35 years or older, is usually thought of as a 'high risk' pregnancy (Bayrampour et al. 2012), yet the published data on this group of women remains inconsistent.
Whilst it's generally accepted that pre-existing conditions such as diabetes mellitus or hypertension can complicate an otherwise normal pregnancy, some studies have also shown an increased incidence of less common complications such as antepartum haemorrhage, malpresentation or fetal death. Evidence is also emerging that the babies of women aged over 35 years do not tolerate labour as well as those of younger women, with more decelerative traces and more Caesarean births - though, as Jolly (2000) suggests, this may be because obstetricians have a lower threshold for intervention in older women, or because myometrial function deteriorates with age. This relative lack of uterine atony might also explain the increased age-related risk of breech presentation and postpartum haemorrhage.
Dhanjal and Kenyon (2013) also make the point that as fertility declines with age, there is a corresponding greater use of assisted reproductive technologies, and with that comes an increased possibility of multiple pregnancy, which adds to any existing risk factors. The possibility of stillbirth is also known to increase with maternal age, and because of this many women are offered induction of labour at 39 to 40 weeks of gestation. However, Dhanjal and Kenyon (2013) question this policy, pointing out that epidemiological studies show that women aged 40 years or older have a similar stillbirth risk at 39 weeks of gestation compared to 25 to 29-year-olds at 41 weeks of gestation.
Promoting Healthy Pregnancy in Women Over 35
Understanding how older mothers perceive their pregnancy risk is key to offering them effective antenatal care and encouraging them to adhere to healthy behaviours throughout their pregnancy (Bayrampour et al. 2012). Perhaps, as Blomberg et al. (2014) suggest, the answer is to individualise antenatal care based on age grouping, the aim being to improve the outcomes in the age groups with less favourable obstetric and neonatal outcomes - though, as they conclude, further research is needed to confirm any suggested benefits.
As Kenny et al. (2013) point out, the past few decades have revealed steady growth in mean maternal age at childbirth, especially in the most highly resourced countries of the western world. With increasing age, there also comes a range of adverse pregnancy outcomes that are independent of parity, and which will require maternity services to adapt and respond to the specific needs and risks of this group of women.
References