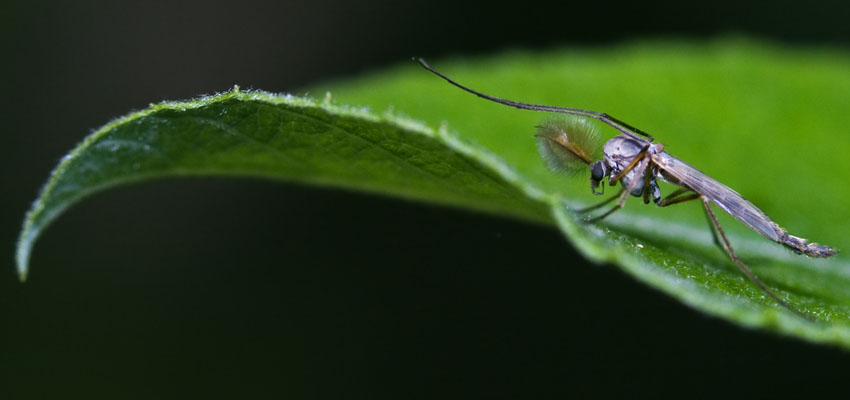 With recent spikes in the number of reported cases of Ross River virus infection in Australia (Sundstrom 2016), it is an important time to familiarise yourself with Australia's most common mosquito-borne infection.
Ross River virus infection, also known as Ross River fever or epidemic polyarthritis, is endemic in Australia, Papua New Guinea, parts of Indonesia and several islands in the South Pacific. It is the most common mosquito-borne infection in Australia.
Over 9000 cases were notified in Australia in 2015, with more than 6000 of them in Queensland. Such epidemics relate to favourable mosquito breeding conditions such as heavy rainfall, floods, high tides and high temperature.
In most years, about half of the average 4000-5000 cases occur in Queensland, and some thirty per cent in the Kimberleys in Western Australia and in the Northern Territory, where they tend to peak in the summer and autumn wet season, especially January to March. In south Western Australia and eastern Victoria, the season begins in spring and peaks in early summer.
Of the more than 40 species that have been found to be capable of carrying the virus, the most important are:
Culex annulirostris (common banded mosquito; breeds in permanent bodies of fresh water),
Aedes vigilax (salt marsh mosquito of northern Australia; breeds in salty pools in mangroves and salt marshes after flooding by spring tides and heavy rains; aggressive biter during day and night),
Aedes camptorhynchus (southern Australian salt marsh mosquito),
Aedes notoscriptus (backyard mosquito; breeds in containers close to homes and other human activity) and
Aedes normanensis (flood water mosquito; breeds in temporary ground pools in drier areas of northern Australia).
Causes and Transmittal
Mosquitoes pick up the virus from kangaroos, wallabies, possums, wombats and wild rodents (natural hosts), possibly birds and flying foxes, occasionally dogs, horses, cattle, pigs and humans (not preferred host).
The virus enters the bloodstream in saliva from the infected mosquito, reproduces in red cells, then in muscles, joints and skin. One case of transfusion-transmitted infection has been reported.
About one-third of those infected do not show symptoms. This is especially true of children, who at most experience only a mild, short term fever and general feeling of being unwell. Most cases are in adults aged 20 to 50 years. About 30% become unwell 3 to 11 days after being bitten by an infectious mosquito, others up to 21 days after.
Severe pain in multiple joints (wrists, knees, ankles, fingers, toes, back, elbows, shoulders, jaw), with stiffness particularly noticeable in the morning, occurs in nearly all symptomatic infections, with swelling in about half of cases. Fatigue and lethargy are almost as common. Flu-like symptoms (fever, chills, headache – especially behind eyes, pain in muscles, ligaments and tendons surrounding joints) occur in 50-60%. A raised, red rash on limbs, trunk, face, hands and feet follows in 1 to 10 days, in about a half of cases. The rash usually lasts 7 to 10 days.
Other common symptoms include nausea, swollen lymph nodes in groin or armpit, general feeling of being unwell. Sore throat, rhinitis, enlarged spleen and kidney involvement are less common. A feeling of 'pins and needles' and tenderness on soles of feet and palms occurs in a small number of cases. Diarrhoea is rare.
Protect Yourself By:
Avoid periods of heavy infestation (early evenings and dawn in warmer months)
Insect repellent
Protective clothing, light colours
Screen living and sleeping areas
Remove potential breeding areas (uncovered, still water containers)
Diagnosis
Diagnosis is by blood tests for antibodies. A rise in IgG antibody over 2 to 4 weeks is the most useful. In many viral diseases, testing for IgM antibody can show a recent infection, but in Ross River virus infection, this antibody can persist for anything up to 2 years, and false positives are not uncommon. It may be necessary to eliminate other causes of similar symptoms, such as dengue, Barmah Forest virus, infectious mononucleosis, rubella, Q fever, rheumatoid arthritis and systemic lupus erythematosus. In children, a misdiagnosis of influenza is possible.
Treatment
Treatment is non-specific. Anti-inflammatories such as ibuprofen seem to provide the most effective relief. Aspirin (not for children under the age of 12) or paracetamol may be useful. A combination of plenty of rest and gentle exercise is important to keep joints moving and to prevent over-tiredness. A trial is currently being undertaken of treatment with pentosan polysulphate.
At least half of patients can return to work within 1 month, but 10% experience ongoing joint pains, depression and fatigue for 3 months, and rarely symptoms persist for 1 year or more. There is no permanent damage.
There are no confirmed reports of a second infection. An effective, safe vaccine has been developed but is not marketed for economic reasons.
Prevention is by avoiding mosquito bites by reducing the time spent outside during periods of heavy infestation (early evenings and dawn in the warmer months), using insect repellents, wearing protective, light-coloured clothing, screening living and sleeping areas and checking homes regularly for potential mosquito breeding areas (e.g. emptying any uncovered water containers regularly). Particular care is needed when bush camping.
Due to the number of different mosquitoes and their diverse habitats, there is no evidence that mosquito eradication programs have any effect on reducing the burden of infection.
[show_more more="Show References" less="Hide References" align="center" color="#808080″]
References
Aaskov, J 2015, 'Explainer: What is Ross River Virus and How is it Treated?', The Conversation, March 5, viewed 5 September 2016, https://theconversation.com/explainer-what-is-ross-river-virus-and-how-is-it-treated-37889
ABC Health and Wellbeing 2015, Ross River Fever, rev. G Devine, viewed 5 September 2016, http://www.abc.net.au/health/library/stories/2006/01/19/1831791.htm
Healthdirect Australia 2016, 'Ross River Virus', Australian Department of Health, Canberra, ACT, Australia, viewed 5 September 2016, http://www.healthdirect.gov.au/ross-river-virus
Lab Tests Online Australasia 2015, 'Ross River fever', Alexandria, NSW, Australia, viewed 5 September 2016, http://www.labtestsonline.org.au/learning/index-of-conditions/ross-river
Northern Territory Department of Health 2016, Salt Marsh Mosquitoes, NT, Australia, viewed 5 September 2016, http://www.health.nt.gov.au/medical_entomology/insect_pest_periods/index.aspx
Queensland Health 2014, Viral Infections: Ross River Virus, Queensland Government, QLD, Australia, viewed 5 September 2016, http://conditions.health.qld.gov.au/HealthCondition/condition/14/217/120/Ross-River-Virus
Sundstrom, K 2016, 'Ross River Virus Numbers on the Rise', Sunshine Coast Daily, 26 April, viewed 19 September 2016, http://www.sunshinecoastdaily.com.au/news/ross-river-virus-numbers-on-the-rise/3009158/
Virtual Medical Centre 2004, 'What is Epidemic Polyarthritis (Ross River virus)', Epidemic Polyarthritis (Ross River Virus), VMC, Subiaco, WA, Australia, viewed 5 September 2016, http://www.myvmc.com/diseases/epidemic-polyarthritis-ross-river-virus/
Webb, C 2014, 'Explainer: What is Ross River Virus?', The Conversation, March 25, viewed 5 September 2016, https://theconversation.com/explainer-what-is-ross-river-virus-24630
Western Australia Department of Health 2016, 'Ross River virus and Barmah Forest virus', WA, Australia, viewed 5 September 2016, http://healthywa.wa.gov.au/Articles/N_R/Ross-River-virus-and-Barmah-Forest-virus
'Ross River Fever' n.d., Wikipedia, wiki article, viewed 9 September 2016,
[/show_more]
Author
Phillip Petersen Visit
Phillip Petersen, BSc, FASM, has operated a writing and editing business for over twenty years. This follows a career as a microbiologist in hospitals and a pathology laboratory for over thirty years, during which he was also involved with the development and implementation of microbiology courses at Queensland University of Technology. He also conducted research on the in vitro study of infection and has had articles published as well as reference books on the diagnosis and management of infectious diseases and on antibiotics. Phillip ranks his greatest achievement as materially assisting several higher degree students and researchers to reach their goals.