Do you want to be a leader?
You'd be surprised to learn that only a small percentage - just 12.5% - of nurses and midwives actually strive for leadership roles, according to research by Tyczkowski et al. (2015).
The paper, published in the Nursing Administration Quarterly, highlights stress and poor support as key reasons for the lack of attraction towards nurse leadership.
Being a genuinely 'likeable' person would be a surefire way to improve the support received from team members and colleagues.
But, how does one become more 'likeable''?
Transformational Leadership
Transformational leaders (Spahr 2015) have gained attention in recent years for leading in a way that truly inspires teams and helps to 'transform' certain workplace cultures.
This type of leader is said to have the following skills and traits:
Leads by example
Models fairness and integrity
Encourages others to see past their own interests
Inspires others
Motivates and encourages others
Sets clear goals and high expectations
Creates a future vision that inspires others
Creates trust-based relationships
Innovative
Great rapport
Empathetic
Driven to change things that no longer work effectively
Maximises productivity
Great organisational skills
Team-focused
Responsible
Encourages team members to take ownership and be accountable
Respectful
Coaches the team
Able to clearly communicate their ideas
Can balance short- and long-term vision and goals
Highly emotionally intelligent.
(Mind Tools Content Team 2018; Spahr 2015)
Spahr (2015) explains that transformational leaders are particularly excellent resources for 'outdated' organisations that desire or require remodelling.
Obviously, this kind of leader may not be best suited to more transactional, controlled or bureaucratic systems that are more inflexible (Spahr 2015). It appears that in order to be 'likeable', you need to be the right type of leader in the right situation or context.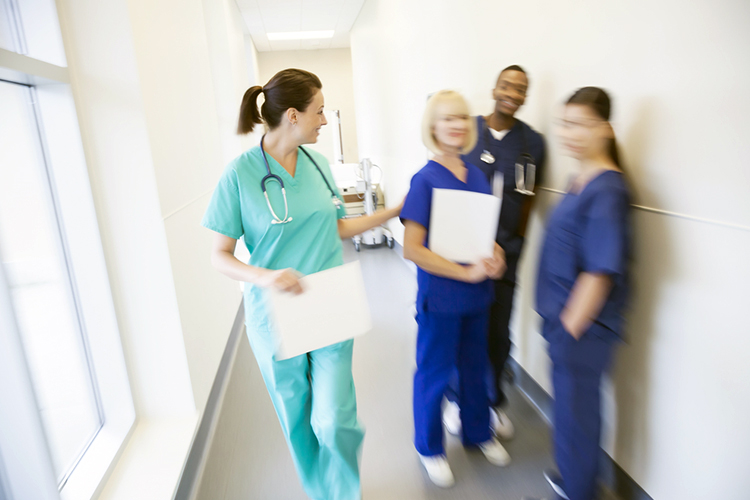 Why are Transformational Leaders Likeable?
Consider the qualities of transformational leaders as listed above.
Now, according to the findings of Anonsen et al.'s (2013) qualitative study on what makes a nurse leader 'exemplary', they must display:
Optimism
Passion about nursing
Superior role-modelling
Mentorship
Crisis management skills
Moral guidance
The ability to build personal connections with staff.
If we look at the list of transformational leader traits above, we can clearly see that most traits, if not all, can be categorised under each of Anonsen et al.'s findings of what makes an exemplary leader.
How to be a Likeable, Transformational Leader
Create an inspiring vision of the future
Have a clear sense of organisational purpose
Clearly express the team's purpose or goals
Understand the values of your colleagues
Understand your organisation's resources and capabilities
Accurately analyse your workplace environment and create a plan for moving towards your vision and goals
Have a mission statement that reflects stakeholders' values

The mission statement should inspire others
The mission statement should also describe where you plan to lead the stakeholders and the reasons for this

Discuss your vision regularly
Link the workplace vision to the goals of individuals and the community
Link the workplace vision to the tasks or work activities that the staff members are participating in
Help stakeholders see that they are contributing to the vision of the workplace
Motivate the team using a variety of methods
Develop the vision and deliver it
Undertake project management and change management to fulfil the vision
Clearly communicate each team member's expectations, roles and responsibilities, and link them back to the vision
Use SMART goals for all stakeholders
Link short and long-term goals using objectives
Improve your own self-discipline
Be a good example or role model – this requires ongoing hard work
Be visible (e.g. walk around and connect with your team)
Give and receive regular feedback
Provide attention to individuals (e.g. understand their personal and professional goals and help them to fulfil these within the workplace as appropriate)
Facilitate personal and professional growth
Help people to meet their personal career goals
Understand individuals' developmental requirements
Coach your team (building their self-confidence and competence may help them to better trust you also)
(Mind Tools Content Team 2018)
Other Leadership Traits to Develop
Tyczkowski et al. (2015) acknowledge that in order to be an effective leader or manager, it is also important to be resilient. As such, it is crucial to possess stress-management skills and high emotional intelligence.
Montalvo (2015) recognise that successful nurse leaders also need to have political skills. This is due to the need to manage organisational politics, complete performance evaluations, network, cope with stress and achieve interpersonal relationships.
Witges and Scanlan (2014) express that leadership is imperative for nurse managers, as it can improve staff performance and client care.
Conclusion
Of course, being likeable is not the only goal of a nurse leader. Some people may even argue that in order to be an effective nurse leader or nurse manager, it is not absolutely essential to be likeable.
Likewise, some people may argue that in order to be an effective leader or manager, sometimes you may need to act in a way that is not likeable at times.
References