On World Hepatitis Day (28 July) in 2018, the World Hepatitis Alliance launched Find the Missing Millions - a three-year campaign to raise awareness of viral hepatitis and improve advocacy.
Globally, 325 million people are living with viral hepatitis. However, it is estimated that 300 million are unaware they have the disease.
The World Hepatitis Alliance wanted the campaign to 'influence national testing policies and encourage people to get screened and/or become advocates in the quest to find the undiagnosed'.
Nurses are well-positioned to support the campaign objectives to:
Raise awareness of the importance of increasing diagnosis and linkage to care
Encourage people to get tested
Underscore the need for national testing policies
Educate and inform wider audiences about viral hepatitis, with a specific focus on prevention, treatment and testing.
(World Hepatitis Alliance 2018)
What is Viral Hepatitis?
Viral hepatitis is an inflammation of the liver caused by a virus. There are five types of hepatitis viruses: A, B, C, D and E.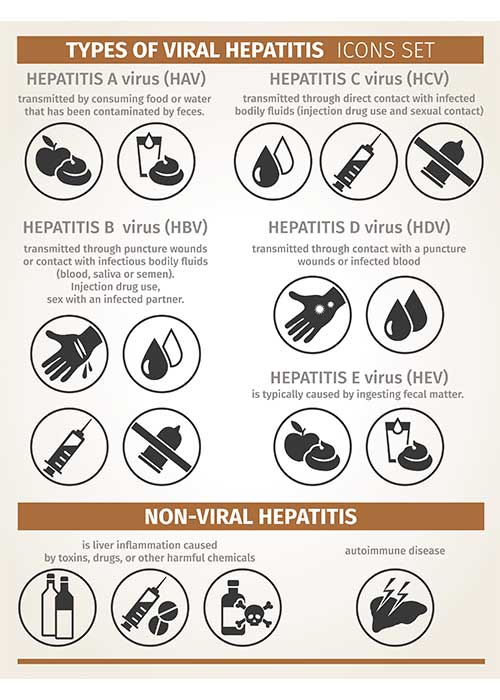 Viral hepatitis is one of the biggest global health threats of our time, according to the World Health Organisation, with 1.34 million deaths a year and two out of three liver cancer deaths being caused by this silent epidemic. Children and marginalised communities are most likely to be at risk.
However, despite the scale of the challenge, the World Hepatitis Alliance explains that there are now strong foundations to eliminate viral hepatitis:
A global elimination strategy (2016) is in place with every country in the world committed to eliminating the virus by 2030
There is treatment and a vaccine for Hepatitis B and a cure for Hepatitis C
The Sustainable Development Goals* include viral hepatitis.
* – a set of 17 Global Goals set in 2015 by the United Nations
Australia is one of the countries that has already reached WHO's interim diagnosis target for Hepatitis B and Hepatitis C of 30% by 2020.
Raising awareness and understanding of the disease and improving access to diagnosis, treatment and care is key to increasing diagnostic rates and building on these foundations.
The World Hepatitis Alliance is keen to encourage nurses, along with other healthcare workers, to play their part by:
Knowing the risks
Preventing infections - ensuring their hands, instruments and environment are clean
Getting tested and testing their patients, if applicable
Joining the quest to 'find the missing millions'.
What Can Nurses Do?
Nurses have a very important role in addressing this global health threat by helping to find and advocate for the missing millions.
In the UK, the 'NICE Testing Guideline for Hepatitis B and C' recommends nurses should engage in the following activities:
Awareness-raising about hepatitis B and C among the general population, including information on:

The main routes of infection and transmission
The hepatitis B vaccination
The benefits of early testing and treatment
The potential for chronic infection to be asymptomatic

Awareness-raising for people at increased risk of hepatitis B or C infection
Developing the knowledge and skills of healthcare professionals and others providing services for people at increased risk of hepatitis B or C infection
Testing for hepatitis B and C in primary care, including:

Practice nurses asking newly registered adults if they have ever injected drugs, including image and performance enhancement substances, at their first consultation
Practice nurses offering hepatitis B testing and vaccination to men who have sex with men who are offered a test for HIV and have not previously tested positive for hepatitis B antibodies
Practice nurses offering hepatitis B vaccination to people who test negative for hepatitis B but remain at increased risk of infection

Practice nurses offering annual testing for hepatitis C to people who test negative for hepatitis C but remain at increased risk of infection
Practice nurses ensuring people diagnosed with hepatitis B or C are referred to specialist care
'Staff providing antenatal services, including … practice nurses ..., should ask about risk factors for hepatitis C during pregnancy and offer testing for hepatitis C to women at increased risk. Women who are diagnosed with hepatitis C should be offered hepatitis A and B vaccination in line with immunisation guidance' (NICE 2013).
You can find out more about the Finding the Missing Millions Campaign along with further resources and campaign materials at the World Hepatitis Alliance's website.
Additional Resources
References
NICE 2013, Hepatitis B and C Testing: People at Risk of Infection, viewed 13 August 2018, https://www.nice.org.uk/Guidance/PH43
World Hepatitis Alliance, Data source: the CDA Foundation and its Polaris Observatory 2017, Hepatitis B and C Diagnosis rRtes in 2017, Lafayette, CO: CDA Foundation, viewed 13 August 2018, https://www.worldhepatitisalliance.org/missing-millions/
World Hepatitis Alliance 2018, World Hepatitis Day 2018, Find the Missing Millions Campaign Toolkit, viewed 13 August 2018, http://www.worldhepatitisalliance.org/missing-millions/resources/