Advance Care Directives
From the Legal series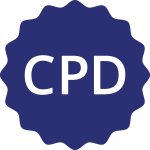 3. Evaluate Your Learning
Current as of
29/01/2018
Overview
All competent adults have a right to decide what medical treatment they would refuse if they lose capacity to make decisions in the future. This Video Learning Activity (VLA) looks at the increasing trend to have future refusals of treatment recorded in legally binding documents known as Advance Care Directives (ACD's).
Topics include:
What is an Advanced Care Directive?
Requirements for a valid Advanced Care Directive
Substitute decision making
Case law and Advanced Care Directives
Target audience:
This VLA will be of interest to nurses and midwives working in all contexts of adult health care.
Learning Outcomes
State the purpose of an Advance Care Directive
Identify the legal requirements of a valid Advance Care Directive
Describe common dilemmas associated with refusal of treatment instructions
Purpose
Gain a better understanding of the legal framework that supports a competent adult to make decisions about health care they would be prepared to accept or refuse at some time in the future, should they lose capacity to make these decisions at the time.
Need
All adults have the right to make decisions about their own body. This includes the right to consent and to refuse treatment – even if refusal of treatment will cause their death. The right to refuse treatment in advance has also been upheld by the common law. There is a growing trend to have future refusals of treatment recorded in legally binding documents such as an Advance Directive or Living Will. For this document to be valid an individual who has done so freely must create it and have the legal competence to do so. Should health practitioners ignore these instructions or provide treatment that is contrary to a person's wishes they could leave themselves open to civil and perhaps even criminal prosecution. However, it is also important to understand the legal requirements of a valid document including the absence of ambiguity, completeness, witnessing by an appropriate witness and what key terms mean to enable the health practitioner to determine if the document has any defects that would make implementing the patient's wishes difficult. Therefore, it is imperative that all health practitioners understand what constitutes a valid refusal of treatment through these written instructions to meet their common law and professional obligations when providing care for their clients.
Nurses in Australia are required to obtain a minimum of 20 continuing professional development (CPD) hours each year that relates to their context of practice in order to comply with mandatory regulatory requirements.
Citation
Citing this Video Learning Activity
Using Harvard referencing style:
Starr, L 2018, 'Advance Care Directives', Ausmed Education, viewed (insert date), https://www.ausmed.com.au/learning-centre/advance-care-directives-description
Using American Psychological Association (APA) 6th Edition referencing style:
Starr, L. (2018). Advance Care Directives [Video]. Retrieved from https://www.ausmed.com.au/learning-centre/advance-care-directives-description