Fetal Alcohol Spectrum Disorder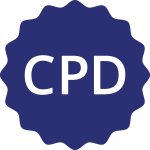 3. Evaluate Your Learning
Current as of
21/06/2017
Overview
This Video Learning Activity (VLA) will provide an overview of Fetal Alcohol Spectrum Disorder, firstly looking at prevention. If we know what FASD is and what to look for, we can better screen for it to prevent it. As there is a new diagnosis process in Australia, the characteristics associated with FASD diagnosis will be discussed. Finally, intervention principles will be addressed, along with practical tips that you can apply to decrease the risk of a FASD birth, or to support those who have lived experience of FASD and/or their significant others.
Topics include:
What is FASD?
Screening and diagnosis
Interventions and support
Target audience:
This VLA is designed for health professionals who care for women of childbearing age who may be at risk of drinking during pregnancy. This VLA will also be of interest to all health professionals who may care for children and/or adults who have a diagnosis of FASD.
Learning Outcomes
Use knowledge of the effects of alcohol on the developing foetus to educate women of childbearing age on the issue of FASD
Identify individuals at risk of FASD through screening and assessing infants, children, adolescents, and adults for FASD and other prenatal alcohol-related disorders
Identify ethical, legal and political issues related to FASD that may be barriers to the implementation of interventions for those who are affected by this condition
Purpose
The purpose of this VLA is to enhance awareness and information regarding fetal alcohol spectrum disorder (FASD), in order to ensure health professionals are able to provide assistance and support to those affected by FASD.
Need
Fetal alcohol spectrum disorder (FASD) is easily undetected or misdiagnosed, and as such there is a lack of understanding of FASD by health professionals3. Those experiencing FASD may present with 'problem' behaviours, in the absence of biomarkers, which can result in assumptions about the individual rather than support for a condition which results from physical brain-based abnormalities4. The prevalence of FASD is difficult to determine due to the fact there is no requirement to count or report FASD1. Additionally, alcohol use in pregnancy is not routinely screened for1. However, the prevalence is estimated to range from 2—7 per 1,000 births in mainstream populations1. Exposure to alcohol in the uterus is the most common preventable cause of birth defects2. Yet of the estimated 395,000 Australian women who were pregnant in the year 2010, 51% reported drinking alcohol during pregnancy, with 1 in 4 continuing to drink even once they knew they were pregnant2,3.
Nurses in Australia are required to obtain a minimum of 20 continuing professional development (CPD) hours each year that relates to their context of practice in order to comply with mandatory regulatory requirements.
Citation
Citing this Video Learning Activity
Using Harvard referencing style:
Heath, A 2017, 'Fetal Alcohol Spectrum Disorder', Ausmed Education, viewed (insert date), https://www.ausmed.com.au/learning-centre/fetal-alcohol-spectrum-disorder-description
Using American Psychological Association (APA) 6th Edition referencing style:
Heath, A. (2017). Fetal Alcohol Spectrum Disorder [Video]. Retrieved from https://www.ausmed.com.au/learning-centre/fetal-alcohol-spectrum-disorder-description