During crises, nurses are some of the first people to jump into the fire, and their individual and collective response to the COVID-19 pandemic has been no exception.
Nurses are always there. Call a code? A nurse is on the spot to help save a life. Witness a car accident? A nurse passing by leaps from her own vehicle to help. Someone is suffering a stroke in a restaurant? There's often a nurse providing first aid or supportive care.
Nurses are everywhere, and they're frequently the ones who won't hesitate to help. In crisis situations, you absolutely want a nurse in your corner.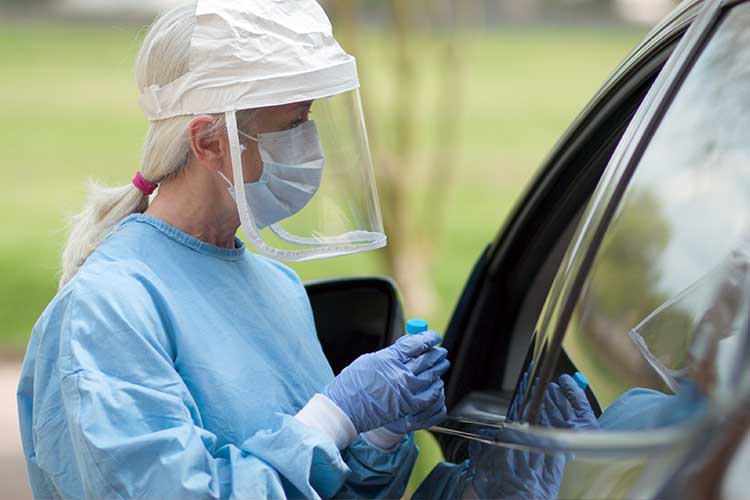 Nurses Lead the Way
Nurses are a force to be reckoned with, comprising the largest percentage of Australia's registered healthcare workforce along with midwives (AIHW 2016).
Nurses' professional scope has grown immensely since a century ago, and even within the first few decades of the 21st century. With increasing autonomy for advanced practice nurses (e.g. nurse practitioners or nurse anaesthetists), they're increasingly more central to the well-oiled healthcare machinery.
Nurse practitioners certainly don't enjoy full autonomy everywhere, but here in New Mexico (a state in the American Southwest situated between Texas and Arizona, and sharing its southern border with the country of Mexico), we're one state (among just over two dozen states out of fifty) where nurse practitioners have 100% autonomy without physician supervision and a very broad scope of practice (Rappleye 2019).
This demonstrates the extent to which nurses can contribute if they're given the freedom to do so.
As the lifeblood of healthcare, nurses are invaluable, and in times of crisis like the COVID-19 pandemic, you'll find them on the front lines waging daily battle.
The Nursing Zeitgeist
The zeitgeist (defining spirit) of the nursing profession is one of service. As highly trusted members of society, nurses serve in both wartime and peacetime. Crises can define our nations and the world, and nurses have been there for many of them.
In recent years, nurses have been on the front lines of Ebola, MERS, SARS, HIV/AIDS, H1N1, the aftermath of terrorist attacks worldwide and now the COVID-19 pandemic. Nurses also serve with Medicins San Fronitieres (Doctors Without Borders) and similar organisations, and when the call for medical volunteers goes out around the world, they step up en masse, even in war zones.
2020 marks the 200th anniversary of the birth of Florence Nightingale - the godmother of the modern profession of nursing - and we need to look no further than her groundbreaking work during the 19th century Crimean War, wherein she helped save thousands of lives by initiating practices of improved hygiene and sanitation (History.com 2020).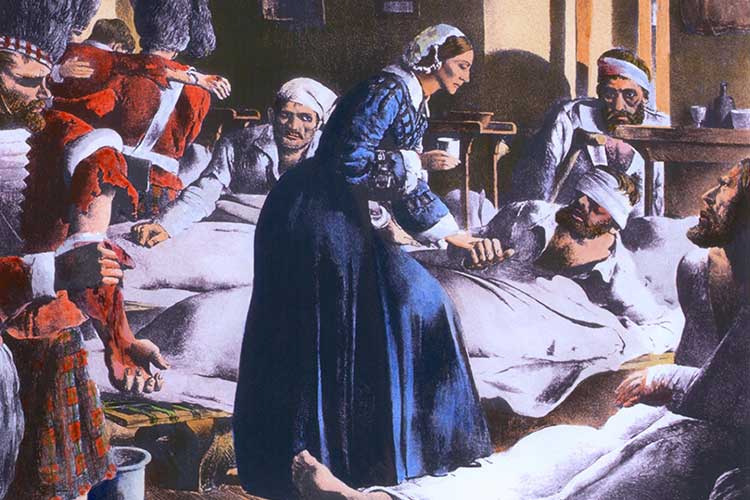 Nurses Step Up
So why do nurses show up again and again? Why do they feel the call? If asked, many would respond that, as trained healthcare professionals with a plethora of useful skill sets, there's just no reason for them to not be where the action is.
There's also the perceived and deeply felt moral and ethical duty to serve society, and most nurses likely felt that call even before they became nursing professionals, perhaps even as children. Is it nature or nurture? It's likely both.
Nurses, along with doctors, physiotherapists, psychotherapists, surgeons and others are part of that stripe of humanity who show up again and again to volunteer in large numbers when the situation arises.
Nurses are trained in the science of triage - another meaningful word borrowed from the French language. Yet nurses may also find themselves serving as grief counsellors and spiritual comforters, family therapists, mediators, healers and many other possibly undefinable roles.
Nurses can be emotionally and relationally intelligent, skilled with their hands, able to improvise on the spot with what they have to work with and adept at navigating complex inter-team and intra-team dynamics and relationships with patients and their loved ones. Nurses are a complete package and an essential aspect of care delivery.
In the end, nurses are simply made for crises. They show up, step up, roll up their sleeves and get the job done. Nurses are indeed a force to be reckoned with, and an infinitely positive force at that.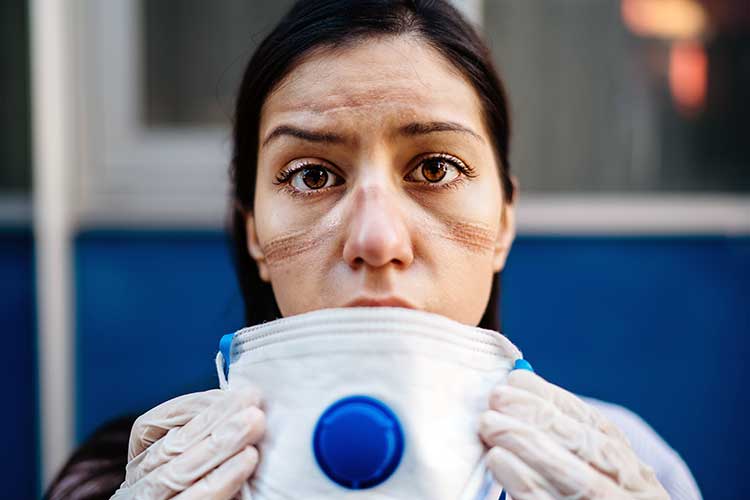 References
Australian Institute of Health and Welfare 2016, Australia's Health 2016, Australian Institute of Health and Welfare, viewed 20 May 2020, https://www.aihw.gov.au/getmedia/cce76972-bbfd-415c-9e9d-c68fac8243bd/ah16-2-3-who-is-in-the-health-workforce.pdf.aspx
History.com 2020, Florence Nightingale, History.com, viewed 20 May 2020, https://www.history.com/topics/womens-history/florence-nightingale-1
Rappleye, E 2019, 28 States With Full Practice Authority for NPs, Becker's Hospital Review, viewed 20 May 2020, https://www.beckershospitalreview.com/hospital-physician-relationships/28-states-with-full-practice-authority-for-nps.html