Many people look forward to the warm, summer weather. But many Australians are also aware of the dangers of the Australian summer's heat. You have likely suffered sunburn, lack of energy, sleep disturbance, irritability, dehydration, or other heat-related issues at some point in your life.
Certain people are more vulnerable than others to heat-related illness. People at risk of heat-related illness can include: pregnant women, babies, young children, ill people, women that breastfeed, and older adults (over 65 years of age) (Better Health Channel 2016).
Ageing processes may result in older adults lacking awareness that they are overheating and in need of increased fluid intake (Department of Social Services, 2014).
Dehydration
NPS Medicinewise highlights that older adults are at risk of dehydration for several reasons, including:
(NPS Medicinewise 2014)
As a nurse, you need to be aware also that certain medications affect fluid balance (Department of Social Services, 2014) such as diuretics, ACE inhibitors and laxatives (NPS Medicinewise 2014).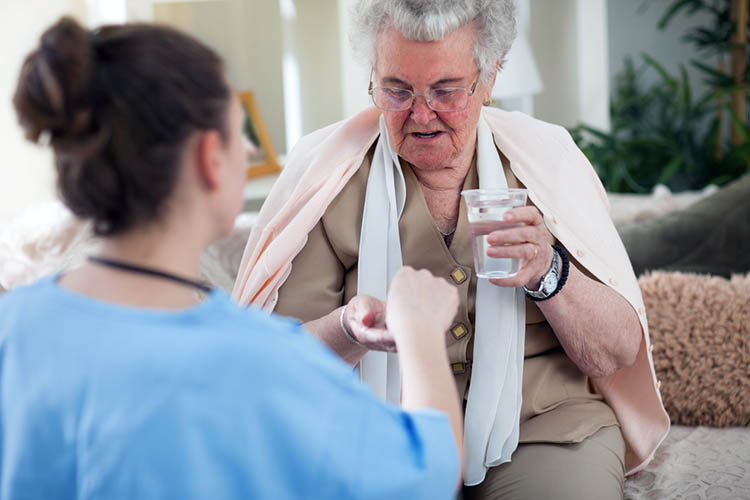 Common catalysts for heat-related illness can involve: sun exposure, dehydration, inadequate ventilation/airflow, crowded and hot areas, and bushfires (Better Health Channel 2016).
What Signs Do Nurses Need to Watch For?
(Better Health Channel 2016)
Heatstroke
'The symptoms of heatstroke may be the same as for heat exhaustion, but the skin may be dry with no sweating and the person's mental condition worsens.' (Better Health Channel 2016)
'Heatstroke is fatal in up to 80% of cases' (Better Health Channel 2016).
Evidently, heatstroke and heat exhaustion are medical emergencies, and you need to call 000 to have emergency services treat the affected person. Medical officers need to be contacted immediately if a person shows signs of heat-related illness or dehydration.
Queensland Health (2015) suggest some ways to provide initial first aid for heat-related issues here.
You will also need to perform comprehensive assessments and observations on your client, as well as maintain their safety at all times (Department of Social Services 2014). You will need to educate your client (NPS 2014) and as always perform contemporaneous nursing documentation.
Suggestions for Improving the Care of Older Adults in Hot Weather?
(NPS Medicinewise 2014; Department of Social Services 2014)
References
Author
Madeline Gilkes, CNS, RN, is a Fellow of the Australasian Society of Lifestyle Medicine. She focused her master of healthcare leadership research project on health coaching for long-term weight loss in obese adults. In recent years, Madeline has found a passion for preventative nursing, transitioning from leadership roles (CNS Gerontology & Education, Clinical Facilitator) in hospital settings to primary healthcare nursing. Madeline's vision is to implement lifestyle medicine to prevent and treat chronic conditions. Her brief research proposal for her PhD application involves Lifestyle Medicine for Type 2 Diabetes Mellitus. Madeline is working towards Credentialled Diabetes Educator (CDE) status and primarily works in the role of Head of Nursing. Madeline's philosophy focuses on using humanistic management, adult learning theories/evidence and self-efficacy theories and interventions to promote positive learning environments. In addition to her Master of Healthcare Leadership, Madeline has a Graduate Certificate in Diabetes Education & Management, Graduate Certificate in Adult & Vocational Education, Graduate Certificate of Aged Care Nursing, and a Bachelor of Nursing. See Educator Profile
It's not done until it's documented