Aged Care Nursing - Improving Quality of Life Conference
An Essential Update
Overview
While the average lifespan has increased, good health is not a guarantee in later life. Nurses are in a position to support older people to experience a better quality of life during these later years. This conference will provide you with up-to-date evidence related to the care of older adults. It includes:
The current hot topics in aged care
Dodging the dementia bullet
How innovative findings are changing the way we think
How to take a trauma-informed approach to understanding behavioural symptoms
Key updates on wound management, diabetes, medications safety, and much, much more…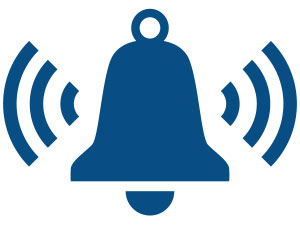 Get Event Alerts
Set a reminder email for this event
Schedule
Day One
8:30 Registration for Day One
---
Karen Mason
Assessing the Older Adult and Signs of Deterioration
An assessment of the older person can be tricky. However, undertaking an assessment is the ideal time to respond to the holistic health needs of an older adult. By using case studies, in this practical session, we will review a core clinical skill – assessment. It includes:
Physiological changes related to the ageing process
How to conduct an age-appropriate head-to-toe clinical assessment
Collecting other valuable information:

Physical functioning
Psychological functioning
Social functioning

Commonly missed clues in the assessment of older people
Signs of clinical deterioration in the older adult
10:30 Morning Tea
---
TBA
Mental Health in Aged Care – Collaborative Support
While an older adult may not initially present with symptoms of depression, it may present as a consequence of their illness. This session will look at the significance of screening for depression and improving access to appropriate services. It includes:
Why may an older adult experience depression?
How do you screen for depression?
What services are available for older adults experiencing depression?
Donna Keeley
Sexual Health and Ageing
Sexuality is often not considered when providing care to older adults. Understanding older people's needs in relation to their sexuality and diversity is often influenced by society's norms and healthcare workers' perceptions of older people's sexual needs and desires. This session will discuss how ageing can influence sexual health and wellbeing and why it is important to consider this when working with older people. It includes:
What is the relationship between ageing, sexuality, and sexual wellbeing?
How do you create an LGBTI-inclusive aged care service?
1:00 Lunch and Networking
---
Liz Howse
A Constant Pressure – Preventing and Managing Pressure Injuries
Losing strength and the ability to move frequently is a common occurrence with ageing. As a result of minimal movement, pressure injuries often occur under sustained amounts of pressure. This session will look closely at the practical skills needed to assess the stages of pressure injuries and the appropriate dressings for improving skin integrity. We will focus on the following:
How do you prevent a pressure injury?
How do you assess the stage of a pressure injury?
What are the common dressings used for a pressure injury?
How do you choose an appropriate dressing for a pressure injury?
3:00 Afternoon Tea
---
Liz Howse
Bringing Wounds to Light
Staying up-to-date with wound prevention and management can help reduce the impact of chronic wounds, which is constantly identified as a priority of care for older adults. This session will look at chronic wound management by combining the latest standards with best practice. It includes:
Latest wound management standards and recommendations
The role and functions of wound dressings
Strategies to optimise healing
Options for managing hard to heal wounds
4:30 Close of Day One of Conference
---
Day Two
9:00 Commencement of Day Two
---
Karen Mason
Neurological Injuries and Falls
This session looks at the type of head injury that is most common in older people who have sustained trauma from falls and other injuries. It includes:
Risk factors that can lead to syncope in the older adult
Reasons why an older person more likely to have an acute subdural haematoma than a younger person
Whether chronic subdural haematomas mimic progressive dementia
Why elderly trauma patients with GCS less than 8 have extremely poor outcomes
How to assess a neurological deficit
How to assess an acutely confused person
Karen Mason
Fractured Hips – NOF Injuries in Older Adults
Decreased bone density makes an older person at increased risk of hip fractures. Sometimes a person may not know they have sustained a fracture as, in some cases, it is possible to walk on a fractured hip. This session explains:
What makes NOF injuries the most common hip trauma?
How should an older adult with a suspected hip fracture be assessed?
What makes an older adult more susceptible to complications?
What are the correct indications for joint replacement surgery?
What are the recovery and long-term outlook in older adults?
11:00 Morning Tea
---
Andrew Stafford
Involving Older Adults in Deprescribing
Enhancing an older adult's involvement in decision-making about their medication administration can have increasingly positive effects on their overall wellbeing. This session will look at the involvement of older adults in deprescribing and the responsibilities that they are involved with. It includes:
How involved should an older adult be with medication decision-making?
What is deprescribing and why should it happen more often?
Why should older adults be involved with their medication?
How extensive should education be about medication?
12:45 Lunch and Networking
---
Andrew Stafford
What's New? Dementia Treatment Update
Dementia is a complex condition that is vastly common in the ageing population. So, how close are we to finding a cure? This session will look at treatment updates for this debilitating condition that turns a person's life upside down. It includes:
Evidence-based updates on treatment
Emerging therapies
Current trials and studies
TBA
Applying a Palliative Approach to People with Dementia
This interactive session will critically analyse a number of key points in relation to dementia and palliative care, including:
How do you manage a terminal illness in a person with dementia?
What are the clinical nursing issues?
How do you assess comorbid symptoms in a person with dementia?
3:15 Afternoon Tea
---
Louisa Holmes
Caring For the Unpaid Carers
This session will focus on understanding the carer dynamic in relation to themselves and others and how they can end up stuck in "the pit" with the person they are caring for. We look at how the carer manages their feelings and works towards a healthy sense of self and their own self-care.
How can we encourage carers to take time for themselves?
How can we reduce the pressure that carers feel?
What is resilience and what does it look like?
Taking the time to be grateful
4:30 Close of Conference and Evaluations
---
The Goal
Need for Program
The knowledge and skills required to care for older adults are numerous and rely on a range of evolving attributes. High quality, up-to-date education is needed on a regular basis in order to ensure best practice and improve quality of life in aged care.
Purpose of Program
This conference provides nurses and related health professionals with up-to-date, evidenced education to enable informed decision-making when caring for an older adult.
Your learning outcomes:
1
Be better able to care for a person who has challenging behaviours as a result of your updated understanding of cognitive decline
2
Apply comprehensive care to older adults who have a range of comorbidities
3
Formulate and document nursing care plans that are based on current evidence relating to the prevention of harm
4
Improve the overall mental health of residents by implementing a range of simple but effective activities
Aged Care Nursing - Improving Quality of Life Conference
Location
Date
Aged Care Nursing - Improving Quality of Life Conference
11 Hours | 15 Mins
---
Get a Letter of Support
Are you looking for support from your manager to attend this event?
Enter your email below and we'll send you a letter of support
Mailing List
Stay up-to-date with the latest event information from Ausmed.