Aged Care Nursing - Improving Quality of Life Conference
An Essential Update
Overview
While the average lifespan has increased, good health is not a guarantee in later life. Nurses are in a position to support older people to experience a better quality of life during these later years. This conference will provide you with up-to-date evidence related to the care of older adults. It includes:
The current hot topics in aged care
Dodging the dementia bullet
How innovative findings are changing the way we think
How to take a trauma-informed approach to understanding behavioural symptoms
Key updates on wound management, diabetes, medications safety, and much, much more…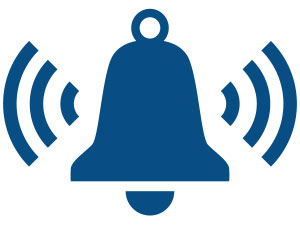 Get Event Alerts
Set a reminder email for this event
Schedule
Day One
8:30 Registration for Day One
---
Norah Bostock
Out with the Old, In with the New – Hot Topics in Aged Care
Due to a vast increase in literature, it can often be difficult to keep up-to-date with new research. Yet, being informed by current evidence is essential if we are to comprehensively care for older adults. As such, this session will review recent literature and the hot topics most relevant to the older adult. It includes:
What are key pieces of new evidence on older adults?
Is their new medication updates we need to be aware of?
Are certain practices now considered out of date?
Sue Edwards
Involving Older Adults in Deprescribing
Enhancing an older adult's involvement in decision-making about their medication administration can have increasingly positive effects on their overall wellbeing. This session will look at the involvement of older adults in deprescribing and the responsibility that they are involved with. It includes:
How involved should an older adult be with medication decision-making?
What is deprescribing and why should it happen more often?
Why should older adults be involved with their medication?
How extensive should the education be about medication?
10:45 Morning Tea
---
Norah Bostock
The Future Of Aged Care – Recent Aged Care Reforms
The Aged Care Sector is constantly evolving to improve quality of health care for older adults. This session will look into Recent Aged Care Reform goals, particularly focusing on the vision for Australia's aged care system. Topics include:
An explanation of the 'Single Quality Framework' (increase focus on quality outcomes for consumers)
The Vision of Aged Care by 2022
Judy Diemel
Applying a Palliative Approach to People with Dementia
This interactive topic will critically analyse a number of key points in relation to dementia and palliative care, including:
How do you manage a terminal illness in a person with dementia?
What are the clinical nursing issues?
How do you assess co-morbid symptoms in a person with dementia?
12:45 Lunch and Networking
---
Sue Templeton
More than Just Turning – Preventing Pressure Injuries
Reduced mobility is a common occurrence with ageing. As an older adult loses strength and the ability to move frequently, pressure injuries form in areas that are under sustained amounts of pressure. This session explains:
What is a pressure injury?
Who is at risk of developing a pressure injury?
How can you reduce the risk of a pressure injury in an immobile patient?
How do you reposition a person to reduce accumulated pressure in a certain area?
When do you need to report a pressure injury?
Sue Templeton
Bringing Wounds to Light
Staying up-to-date with wound prevention and management can help reduce the impact of chronic wounds, which is constantly identified as a priority of care for older adults. This session will look at chronic wound management by combining the latest standards with best practice. It includes:
Latest wound management standards and recommendations
The role and functions of wound dressings
Strategies to optimise healing
Options for managing hard to heal wounds
3:15 Afternoon Tea
---
Jayne Lehmann
Opening Your Eyes to Diabetes Complications
A range of diabetes-related complications often can manifest. One of these complications, which can impact a person's ability to self-care and complete ADLs, is eye-related conditions. This session considers:
The what and how of diabetes-related eye conditions
Screening and prevention strategies
The impact of vision loss and eye disease treatments on ADLs
4:45 Close of Day One of Conference
---
Day Two
9:00 Commencement of Day Two
---
Norah Bostock
What's New? Dementia Treatment Update
Dementia is a complex condition that is vastly common in the ageing population. So how close are we to finding a cure? This session will look at treatment updates for this debilitating condition that turns a person's life upside down. It includes:
Evidence based updates on treatment
Emerging therapies
Current trials and studies
Judy Deimel
Back to Basics – Caring for People with Cognitive Impairment
While cognitive decline is not guaranteed to occur during the ageing process, it is presenting more frequently in older adults. This session will look at the care needs of an older adult with cognitive impairment. It includes:
How does cognitive decline present in older adults?
Do some conditions cause cognitive decline to present differently?
How do you care for an older adult with cognitive decline?
10:45 Morning Tea
---
Wendy Jansen
Defining Goals of Care in Palliative Care Patients in RACFs
How people die matters. This session will explore goals of care in palliative care in a residential setting. Topics include:
What are Goals of Care?
How do you discuss Goals of Care?
How do you document Goals of Care?
How do you direct further interventions when a patient deteriorates?
Norah Bostock
Mouth Care Made Easy!
Did you know that maintaining oral hygiene in an older adult is essential to preventing illness? Oral health is more closely linked to ill health than you think. This session will discuss why positive oral hygiene can prevent a raft of conditions. It includes:
How do you promote and assist an older adult with their oral health?
What are the signs of poor mouth care maintenance?
How can you prevent poor oral health?
12:45 Lunch and Networking
---
Matt Kowald
Managing Pain and the Nonverbal Patient
Pain assessment relies highly on verbal self-reporting as it is a subjective experience. Chronic and progressive pain can cause an uncomfortable experience for older adults. As such, this session will explore recognising pain in nonverbal patients. It includes:
What are the nonverbal cues of pain?
How can you recognise pain in a nonverbal patient?
How can you tackle pain without medication?
New ways to recognise pain – facial recognition pain tool
Matt Kowald
Tips for Coping with Aggressive Behaviours
It can be very distressing if a patient or resident experiences periods of agitation and even aggression as a result of their medical condition. Recognising aggressive behaviours and knowing the steps needed to de-escalate a possibly violent situation ensures that you are able to keep yourself safe. This practical session will demonstrate:
What does aggression look like?
How do you stay safe and keep others safe?
What can you do to de-escalate an aggressive situation?
Who can you speak to if you're exposed to danger?
3:30 Afternoon Tea
---
Linda Starr
An Unacceptable Failure – Investigating Elder Abuse
Recent media attention has shined a light on elder abuse. As a healthcare worker, it is imperative that you are able to recognise the signs of abuse in an older adult. This session will look further into signs, the disclosure of information, and the documentation process. It includes:
What are the signs of elder abuse?
How can you disclose and expose situations of elder abuse safely?
What is your role in mandatory reporting?
4:30 Close of Conference and Evaluations
---
The Goal
Need for Program
The knowledge and skills required to care for older adults are numerous and rely on a range of evolving attributes. High quality, up-to-date education is needed on a regular basis in order to ensure best practice and improve quality of life in aged care.
Purpose of Program
This conference provides nurses and related health professionals with up-to-date, evidenced education to enable informed decision-making when caring for an older adult.
Your learning outcomes:
1
Be better able to care for a person who has challenging behaviours as a result of your updated understanding of cognitive decline
2
Apply comprehensive care to older adults who have a range of comorbidities
3
Formulate and document nursing care plans that are based on current evidence relating to the prevention of harm
4
Improve the overall mental health of residents by implementing a range of simple but effective activities
Aged Care Nursing - Improving Quality of Life Conference
Location
Date
Aged Care Nursing - Improving Quality of Life Conference
11 Hours | 30 Mins
---
Get a Letter of Support
Are you looking for support from your manager to attend this event?
Enter your email below and we'll send you a letter of support
Mailing List
Stay up-to-date with the latest event information from Ausmed.