Albury/Wodonga Nurses' Conference
2 Days – Learn Locally with Ausmed
Overview
Ausmed believes it is essential that nurses living in the Albury/Wodonga region have access to effective and engaging CPD on an annual basis. We look forward to receiving your support to ensure that this Local Nurses' Conference is brought to Albury/Wodonga every June. Book your place at this year's event and:
Gain new knowledge for contemporary practice
Network, share experiences, and connect with like-minded colleagues
Help meet your CPD requirements
Enrich your professional practice and personal growth
Improve health outcomes specific to your local community and much, much more…
We recognise that attending a conference requires planning and the support of your organisation. See below to find out how you can gain support to attend this event.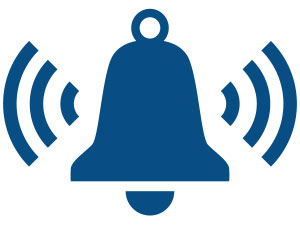 Get Event Alerts
Set a reminder email for this event
Schedule
Day One
8:30 Registration for Day One
---
Geoff Ahern
Why Not All Wounds Are Visible – A Trauma-Informed Approach
The origins of trauma-informed care stem from a large study that investigated the correlation between adverse childhood events (ACE) and long-term health problems later in life. Understanding the impact of adverse childhood events and cumulative stressors later in life is essential if we are to create a safe environment that promotes resilience and enables healing for older adults. This session explores:
How do adverse childhood events increase the risk of long-term health complications?
What are the effects of chronic stress and trauma in older adults?
What is the role of trauma-informed care?
How can nurses incorporate a trauma-informed approach to their care of older adults?
10:30 Morning Tea
---
Geoff Ahern
More Than Just "Stressed" – Understanding Anxiety
Often, a degree of anxiety is beneficial to keep us safe and motivated. At one point or another most of us are likely to experience some level of anxiety. However, when consumed by it, it can quickly become debilitating and life-altering. This session will review these common mental health conditions. Topics include:
What is stress and how is it beneficial?
How does anxiety differ from stress?
Anxiety vs anxiety disorder – what are the key differences?
How can you manage stress and normal anxiety?
What treatments exist for anxiety disorders?
Geoff Ahern
Linking Food and Mood
Fascinating research is challenging the paradigm that poor mental health can cause a poor diet. It is acknowledged that changes in mental health – such as stress or anxiety – can affect our dietary behaviours (hello comfort eating on night duty!). However, we are now beginning to also understand how better quality diets can improve a person's mental health and perhaps even prevent mental health conditions. With nutrition widely accepted as a key aspect of personal and professional wellbeing, it's time to look at the relationship between nutrition and mental health. This session includes:
What's the connection between the brain, addiction studies, and what we eat?
Diet and depression – is there a link?
How about stress, sugar, and saturated fat?
What are some simple approaches to introducing better nutrition and more activity into your routine?
1:00 Lunch and Networking
---
Angela Tarn
Older People and Medicines
As people age, their ability to metabolise medicines changes. As many older adults take multiple medicines, it is essential that their effect on one another be understood by those administering them. In this session, you will consider how you can avoid the problems that may arise, and why medication review in older people is essential. It includes:
Metabolism and medicines – how do we change?
Medication delivery mechanisms – does one size fit all?
What are the dangers of crushing medicines – are there other options?
What are the top ten interactions to watch for?
3:00 Afternoon Tea
---
Joshua Anderson
Beware – The Dangers of Benzodiazepines
In the last week, how many times did you administer a benzodiazepine to a patient in your care, such as diazepam, temazepam, oxazepam, or alprazolam? These medicines are commonly prescribed for people with problems relating to anxiety and sleep. Alarmingly, though, they are also the most common drugs associated with multi-drug overdose deaths. Meaning, while they do not often cause deaths, they commonly contribute to them. It includes:
How do benzodiazepines act on the brain?
What makes them addictive?
What is the safest use of benzodiazepines?
What are the dangers of mixing benzodiazepines with other CNS depressants, such as alcohol?
4:30 Close of Day One of Conference
---
Day Two
9:00 Commencement of Day Two
---
Katie Fearnside
Complications of Diabetes – What is Going On?
In this session, the current theories regarding the causative factors that lead to diabetes complications will be examined and discussed. Topics include:
What are the fundamental changes that occur at the cellular level with diabetes that lead to chronic damage?
Why should the thyroid gland be part of the standard diabetes healthcare check?
Is there a difference in microvascular and macrovascular disease development?
How does prolonged hyperglycaemia interfere with cellular immunity?
Katie Fearnside
Being Hypervigilant for Hypoglycaemia
Complications associated with diabetes, such as hypoglycaemia, can be severe. Prevention is paramount and can reduce the likelihood of a person experiencing a hypoglycaemic episode. This session will dive deeper into the prevention of diabetes emergencies, with a focus on hypoglycaemia. It includes:
What is hypo unawareness?
How can you identify hypoglycaemia?
What is the latest evidence in managing hypoglycaemia?
11:00 Morning Tea
---
Anne Booms
End-of-Life Care
At the end of life, it is essential to identify the dying patient to allow them and their caregivers to reorient their priorities and achieve their goals so that appropriate end-of-life care can be provided. However, palliative care is often indicated long before the terminal phase. This session includes:
When may palliative care be initiated and how can this be introduced sensitively?
Is palliative care different for people who have a chronic illness rather than cancer?
Anticipating physical problems and planning for the future – what's the role of Advance Care Directives?
More than just pain – how can we provide symptomatic relief?
Caitlin Silvester
Nutrition, Dementia Frailty and Palliative Care
This interactive topic will critically analyse a number of key points in relation to nutrition in dementia, and palliative care, including:
How do you manage nutrition and hydration during a terminal illness and in a person with dementia?
What is the role of the clinical nurse in nutrition care?
What about the comorbidities where diet is integral to treatment?
1:30 Lunch and Networking
---
Geoff Ahern
Substance Use, Misuse, and Addiction
For many of us, what we think we know about substance use and addiction is quite possibly wrong. However, it's not your fault. The "war on drugs" we've been fighting for over 100 years now combined with media coverage means we often only hear one side of the story. This session will look at:
Problematic media coverage of substance use
Unconscious biases in us towards people with substance use problems
The truth about addiction
Australian substance use statistics
Take time to listen; Why everyone's personal story and journey guides the treatment you offer
How to help a person with a substance use problem and why compassion, empathy, and kindness are key to recovery
3:30 Afternoon Tea
---
Geoff Ahern
Laying the Foundations for Personal Resilience
Preventing and managing stress, burnout, and compassion fatigue lies in your personal ability to be resilient. You can learn skills to become resilient. Starting with a self-assessment, this practical session will demonstrate practical ways in which you can develop personal resilience. We will explore:
How can understanding yourself help you become resilient?
What impact does your belief and value systems have in helping you stay resilient?
Which practical techniques can help you to build your own resilience?
4:30 Close of Conference and Evaluations
---
The Goal
Need for Program
Engaging in CPD is essential for all health professionals to maintain, improve, and broaden their knowledge, skills, and practice. CPD assists health professionals to stay up-to-date with changes in clinical practice and emerging new evidence in order to enhance their patient outcomes. It is also a professional registration requirement. There is a need for formal CPD to be provided directly to regional Australian nurses, midwives, and other health professionals who may not otherwise be able to access engaging and effective continuing education.
Purpose of Program
The purpose of Ausmed's local nurses' conferences is to provide health professionals who work in regional Australia with current knowledge about a range of professional and clinical practice topics that will improve the provision of holistic care.
Your learning outcomes:
1
People with health risks will receive preventative care and education to avoid illness
2
Better patient outcomes will be achieved through the application of up-to-date knowledge related to specific interventions
3
Interprofessional collaboration will be optimised to enhance patient outcomes
4
Patient outcomes will be underpinned by evidence-based practice, recognised standards, and guidelines
Albury/Wodonga Nurses' Conference
Location
Date
Albury/Wodonga Nurses' Conference
11 Hours | 15 Mins
---
Get a Letter of Support
Are you looking for support from your manager to attend this event?
Enter your email below and we'll send you a letter of support
Mailing List
Stay up-to-date with the latest event information from Ausmed.