Print Brochure
Defusing Difficult Staff Behaviours Seminar
2 Day Seminar: Positive Behaviour Management, Motivating Others and Dealing with Conflict
Overview
Disruptive behaviours in the healthcare environment increase risk by interfering with the provision of safe patient care. This popular program explores this issue and teaches strategies to deal with a range of disruptive and difficult behaviours. In what can often be a stressful and fast-paced environment, where communication problems, anxiety, and stress can manifest as difficult behaviours that, if not managed skillfully, can escalate to conflict and even aggression. In many workplaces, there is conflict between coworkers, with manipulative or domineering behaviours leading to communication breakdown. Learn skills to identify the triggers and defuse these behaviours before they escalate. This two-day seminar includes topics such as human behaviour, communication, aggression management, and defusing difficult situations when they arise with patients, visitors, and staff. This is an essential learning experience for everyone that works in health care.
Need for Program
A positive approach to defusing difficult or disruptive behaviours is essential in healthcare settings, where individuals, including staff, patients, and visitors, may be under extraordinary or extreme stress. While many courses focus primarily on aggression management, this seminar covers the early interventions that may defuse disruptive situations early and prevent escalation. You will also learn how to deal with conflict and aggression and how to improve your communication skills in challenging situations.
Purpose of Program
Defusing Difficult Staff Behaviours is a two-day seminar designed to enhance your skills in defusing difficult behaviours, managing conflict, and preventing and dealing with aggression. Participants will learn about communication, human behaviour, and behavioural influences. This seminar relates to managing the behaviour of co-workers, patients, visitors, and anyone behaving in a disruptive or difficult manner.
Your Learning Outcomes
Examine your understanding of human behaviour to increase your insight into disruptive behaviours
Determine the most significant behavioural influences that may lead to disruptive behaviours
Evaluate and expand your skills in managing behavioural issues with staff, patients, and visitors
Develop solution-focused communication skills for defusing conflict, aggression, and disruptive behaviour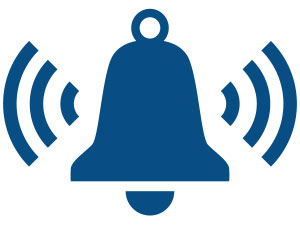 Get Event Alerts
Set a reminder email for this event
Schedule
Day One
---
8:30am - Registration and Refreshments
---
9:00am
Overview of Course & Connections with Conference Delegates
"Begin with the end in mind" – Stephen Covy
---
9:30am
Challenging People and the Consequences
Disruptive behaviours are frequently seen in healthcare settings. Not only can they interfere with day-to-day operations but they can also have effects on both individuals and the organisation. This opening session will look at both the spectrum of behaviours ranging from confusion to psychopathy and effects within the workplace. It includes:
What is the range of disruptive behaviours that people can demonstrate?
What are the physiological and reputations effects on the staff patient, family and quality of care?
Who is responsible for managing disruptive behaviour?
Effects of not managing disruptive behaviours
---
10:30am - Morning Tea
---
11:00am
Human Behaviour, Human Needs and Causes of Disruption
Conflict develops because we are dealing with people's lives, jobs, children, pride, self-concept, ego and sense of mission or purpose. It is important to understand core drivers of human behaviours in order to deal with or defuse disruptive behaviour. Perceptions, prior experience and prior learning all contribute to human behaviour.
Explore 3 models of Human Need – Maslow; Heron and Robbins
Explore what we are neurologically "hard wired " for – Values, Emotional Brain and SCARF
When needs are not met – what are the defense mechanisms?
Emotions, moods, attitudes, intelligence and thinking – how do these intersect?
---
12:30pm - Lunch and Networking
---
1:30pm
Understanding the Power of Emotional Intelligence – A Key Driver of Behaviour
One of the most effective tools in responding to challenging behaviour in others is to understand our self and to have insight into our present state of mind. This session provides an opportunity to explore the emotion brain; why people lose it and four core emotional intelligence competencies.
---
2:15pm
Naming the Behaviour
Often behaviours are linked to non verbal signals which can be rude, dismissive and bullying. This session will support you to identify non verbal signals and to clearly "name the behaviour" so as to have a courageous conversation with colleagues.
---
3:00pm - Afternoon Tea
---
3:30pm
Courageous Conversations – So What Do We Say?
Preparation of Scripts for two scenarios:
Scenario One – Patient complaints – how to defuse before escalation occurs
Scenario Two – With staff
---
4:00pm
Reflection of Key Learning of Day One
---
4:30pm - Close of Day One of Seminar
Day Two
---
9:00am - Commencement of Day Two
---
9:00am
Commencement of Day Two Revision of Key Concepts – Share with your Learning Buddy
---
9:30am
Timely and Effective Management of Disruptive Behaviour Patients , Staff and Significant Other
In order to minimise the effects of disruptive behaviour on the patient, staff and the organisation, it is essential that effective action is taken quickly. Not acknowledging or dealing with disruptive behaviours can have far reaching effects, including poor morale, staff turnover and negative impacts on quality of care.
Recap why do patients; families and significant others complain
Recap what are your powerful early intervention strategies
What is 'zero tolerance'?
Whose responsibility is it?
Avoiding the pitfalls, including doing nothing and hoping the problem will sort itself out or diminishing the extent of the problem
Validating staff experiences
Rapidly and thoroughly investigating the problem
Adopting a solution-focused approach
---
10:30am - Morning Tea
---
11:00am
Rubber hits the Road – practice of Courageous Conversations
Scenario One – Patient Complaints
Scenario Two – Staff unprofessional behaviour
---
12:00pm - Lunch and Networking
---
1:00pm
Plenary Discussion – Sharing the Key Insights from the Courageous Conversations
---
1:30pm
So What if your Manager is Difficult – What are the Options?
It is true that managers also can display obstructive, dismissive and rude behaviours.
What are the options open to you and your colleagues?
Explore the Courageous Conversation – when managing up
---
2:30pm
Serious Problems
Not all problems can be managed independently. It is important to understand when you must call for help and when to report a problem. More serious problems may require formal reporting, performance management or even police involvement. How do you know what to do and when?
Mandatory reporting – what is mandatory, who does it affect and how to report
Professional misconduct
Physical aggression, assault and criminal matters
Grievance procedures
Documentation
---
3:00pm - Afternoon Tea and Evaluations
---
3:30pm
Final reflection of the course – sharing what your key learnings have been – individually and plenary
---
4:15pm - Close of Seminar
Presenters