Print Brochure
Defusing Difficult Staff Behaviours Seminar
2-Day Seminar: Positive Behaviour Management, Motivating Others and Dealing with Conflict
Why Attend
Disruptive behaviours in the healthcare environment increase risk by interfering with the provision of safe patient care. This popular program explores this issue and teaches strategies to deal with a range of disruptive and difficult behaviours. In what can often be a stressful and fast-paced environment, where communication problems, anxiety, and stress can manifest as difficult behaviours that, if not managed skillfully, can escalate to conflict and even aggression. In many workplaces, there is conflict between coworkers, with manipulative or domineering behaviours leading to communication breakdown. Learn skills to identify the triggers and defuse these behaviours before they escalate. This two-day seminar includes topics such as human behaviour, communication, aggression management, and defusing difficult situations when they arise with patients, visitors, and staff. This is an essential learning experience for everyone that works in health care.
Need for Program
A positive approach to defusing difficult or disruptive behaviours is essential in healthcare settings. Disruptive behaviour increases the risk of interfering with the provision of safe patient care. Communication problems, anxiety, and stress can manifest as difficult behaviours that, if not managed skillfully, can escalate to conflict and even aggression. Knowing the early interventions that may defuse disruptive situations early and prevent escalation is critical in healthcare today.
Purpose of Program
This seminar is designed to teach skills to deescalate and better manage disruptive behaviours of team members, patients, and visitors.
Your Learning Outcomes
Determine whether conflict in your setting is triggered by a system issue or the behaviour of others.
Describe the action you would take in the next week if a system issue is the cause of disruptive behaviour in your workplace.
Describe the action you would take in the next week if the cause of the conflict and disruption is the result of particular undesirable behaviours.
Implement solution-focused communication strategies for defusing conflict, aggression, and disruptive behaviour relative to the situation.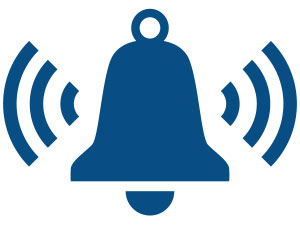 Get Event Alerts
Set a reminder email for this event
Schedule
Day One
---
8:30am - Registration and Refreshments
---
9:00am
Human Behaviour and Motivation
Conflict develops because we are dealing with people's lives, jobs, children, pride, self-concept, ego, and sense of mission or purpose. It is important to understand human behaviours in order to deal with or defuse disruptive behaviour. Perceptions, prior experience, and prior learning all contribute to human behaviour and may contribute to disruptive, negative, or even aggressive behaviours. This session discusses:
Emotions, moods, attitudes, intelligence, and thinking
Anxiety and defence mechanisms
Unconscious defence mechanisms
Personality development and influences
Roles and their influence on behaviours, including carer roles, gender roles, and "sick" roles
What leads to disruptive behaviour
Examples of disruptive behaviour in the workplace
Understanding motivation
---
10:30am - Morning Tea
---
11:00am
Understanding Thyself and Emotional Intelligence
One of the most effective tools in responding to challenging behaviour in others is to understand our self and to have insight into our present state of mind. This session provides an opportunity to understand our own motivations and to ensure we are not "fuel on the fire" when it comes to dealing with conflict.
---
12:30pm - Lunch and Networking
---
1:30pm
Why do some People Behave in a Disruptive Way?
Disruptive behaviours are commonly seen amongst staff and coworkers. This highly interactive session examines some of the more commonly seen behaviours and what the key influences are that lead to disruptive behaviour. Coworkers can cause many challenges in the workplace and can contribute to workplace stress and staff turnover. Participants will be encouraged to share their own experiences and consider:
Influences and factors that lead to disruptive behaviour
Disruptive coworkers and the influence of power
Professionalism and unprofessional behaviour
When it's a manager or a doctor or an administrator...
A look at what is "bullying" at work
Discussion about disruptive behaviours in coworkers
---
2:15pm
The Consequences of Disruptive Behaviour
Disruptive behaviours are frequently seen in healthcare settings. Not only can they interfere with day-to-day operations, but they can also have effects on both individuals and the organisation. This session will look at the effects of challenging people within the workplace and who can be involved. Topics include:
Disruptive behaviour in staff, visitors, and patients
Organisational disruption
Staff and team disruption
Effects on the patient and family and quality of care
The responsible party for managing disruptive behaviour
Effects of not managing disruptive behaviours
How to apply solution-focused management strategies
---
3:00pm - Afternoon Tea
---
3:30pm
What is Disruptive Behaviour in Patients and Visitors Telling Us as Professionals?
As with staff, patients and visitors may also be disruptive. Stressful environments, such as critical care, emergency, and mental health may be more commonly associated with disruptive behaviour, but it can occur in any setting and at any time. Topics include:
What influences disruptive behaviour in visitors and patients
The role of stress and anxiety in visitors and patients
Communication problems – lack of information and information overload
Support networks and social connectedness
Examples and discussion about disruptive behaviours in patients and visitors
Participants' scenarios will also be discussed
---
4:30pm - Close of Day One of Seminar
Day Two
---
9:00am - Commencement of Day Two
---
9:00am
Timely and Effective Management of Disruptive Behaviour
In order to minimise the effects of disruptive behaviour on the patient, staff, and the organisation, it is essential that action is taken quickly and effectively. Not acknowledging or dealing with disruptive behaviours can have far-reaching effects, including poor morale, staff turnover, and negative impacts on quality of care. We will look at:
"Zero tolerance" and whose responsibility it is
Preventing disruption and potential violence
Actions to deal with disruptive behaviour
Reducing the consequences of the disruption
Avoiding the pitfalls, including doing nothing and hoping the problem will sort itself out or diminishing the extent of the problem
Validating staff experiences
Rapidly and thoroughly investigating the problem
Adopting a solution-focused approach
---
10:30am - Morning Tea
---
11:00am
Strategies for Dealing with Challenging People: Part 1
Communication skills are essential for establishing positive relationships. In order to communicate effectively, it is essential to have a knowledge of the processes of communication, how to analyse it, and how to improve. Communication barriers or breakdowns are not always evident, and the reasons for them can be challenging to determine. Poor communication can have negative impacts on behaviour and people's responses during times of stress. Topics include:
Barriers and difficulties in understanding
Listening techniques
Knowing your own limitations and strengths
Understanding the real problem
Solution building
---
12:00pm - Lunch and Networking
---
1:00pm
Strategies for Dealing with Challenging People: Part 2
Conflict can arise at any time, particularly in the often stressful environments of health care. Strategies for avoiding aggression are essential, but what do you do when it escalates anyway? During this session, we will cover the skills for dealing with challenging behaviour through the principles of conflict management. It includes:
Mindful management of conflict
Noticing exceptions to the problem
A solution-focused response to aggression
Strategies for dealing with a persistently challenging employee
Managing the conflict outcome
---
2:45pm - Afternoon Tea and Coffee
---
3:15pm
Taking Conflict Resolution into the Workplace
There is no one approach when dealing with conflict. However, having the skills and a good understanding of the nature of conflict will help you to deal with it confidently. As healthcare professionals, our role is to bring the best knowledge and strategies to issues, to address them in a productive, respectful, and positive manner. This session summarises the seminar content and looks at strategies for applying good practice in the workplace.
---
4:00pm
Serious Problems
Not all problems can be managed independently. It is important to understand when you must call for help, or when to report a problem. More serious problems may require formal reporting, performance management, or even police involvement. How do you know what to do and when? We'll look at:
Mandatory reporting – what is mandatory, who does it affect, and how to report
Professional misconduct
Physical aggression, assault, and criminal matters
Grievance procedures
Documentation
---
4:30pm - Close of Seminar and Evaluations
Presenters