Print Brochure
Cardiac Care: ECG Interpretation Made Easy Seminar
2-Day Seminar for All Nurses
Why Attend
Heart rhythm disturbances are a common cause of hospital and clinic presentations. Do you feel confident in interpreting basic cardiac rhythms and recognising ECG changes? ECGs are performed daily for a variety of reasons in all areas of health care. Is it time you had a refresher? If so, then these two highly evaluated study days are for you. This seminar will bring you up-to-date and refresh your knowledge on this key component of a cardiac assessment. It includes:
A brief review of the relevant anatomy, physiology, electrophysiology, and pathophysiology
Preparation for and recording of a high-quality ECG
Basic interpretation of a standard 12-lead ECG
Recognition of ECG changes that suggest acute ischaemia or cardiac injury
Interpretation of common cardiac arrhythmias and their potential effects on the person's cardiac output
Identification of life-threatening arrhythmias and their early management
Gain knowledge and confidence to apply these skills to your practice immediately. Book now!
Need for Program
The leading cause of death and disease burden in Australia is coronary heart disease (CHD). According to the latest AIHW statistics, there are approximately 170 acute coronary events every day in Australia. Correct interpretation of the ECG is crucial in the early diagnosis, management, and outcomes for a patient suspected of having an acute cardiac event. Therefore, it is vital that nurses have the skills to correctly perform an ECG and cardiac monitoring and have the basic skills required to interpret the 12-lead ECG and common cardiac arrhythmias. As acute cardiac events and life-threatening arrhythmias can occur in any healthcare setting the above are essential skills for all nurses.
Purpose of Program
The purpose of this seminar is to provide all nurses with an opportunity to learn how to perform and interpret a high-quality diagnostic standard 12-lead ECG and common cardiac arrhythmias as part of an overall cardiac assessment.
Your Learning Outcomes
Know normal cardiac function and electrophysiology, and how it applies to a cardiac assessment
Prepare a patient and explain the reason for recording a diagnostic standard 12-lead ECG
Apply basic principles of ECG interpretation to a 12 and 13-lead ECG and correctly identify normal and abnormal ECGs
Recognise acute ECG changes and their significance, initiate timely nursing interventions, and briefly discuss acute management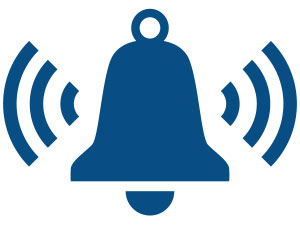 Get Event Alerts
Set a reminder email for this event
Schedule
Day One
---
8:30am - Registration and Refreshments
---
9:00am
Needs Analysis and Introduction to the Program
This introductory session will set the scene for the two-day program. The pre-test will offer you an opportunity to self-evaluate your current level of knowledge and identify areas for special review during the day. Common terminology used in cardiac medicine will also be reviewed at this stage. This session includes:
Pre-test and electrophysiology terminology review
Assessment of cardiac function – mechanical and electrical
Review of cardiac anatomy and physiology
---
10:00am - Morning Tea and Coffee
---
10:30am
Recording a 12-Lead ECG
The role and place of ECGs in the diagnosis of cardiac disease is unquestionable. Correctly recording an ECG is an important nursing skill, and the correct placement and attachment of leads are crucial. This session will clearly explain nursing responsibilities and the process involved in recording a diagnostic quality ECG. It includes:
Why are ECGs recorded and what information can they provide?
Placement of lead V4R
When should a filter be used and what is calibration? What is interference and how can it be eliminated?
What is the criteria for recording a diagnostic standard ECG?
---
11:15am
Electrophysiology Interpretation
The electrical activity of the heart is a fascinating yet complex aspect of human physiology. A working knowledge of cardiac electrophysiology is essential to understanding the basics of ECGs and cardiac rhythms. We will practice the interpretation of normal sinus rhythm and look at:
How to record and interpret cardiac electrical activity
The significance of ECG waveforms and intervals
---
12:00pm - Lunch Break and Networking
---
1:00pm
Simplifying 12-Lead ECG Interpretation
In this session, you will learn the basics of ECG interpretation, with specific emphasis on the patient with chest pain. How are the ten attached lead wires utilised to record 12-lead views of the left ventricle and which leads look at specific areas of the heart? What ECG changes are seen with common cardiac disorders – including myocardial ischaemia, injury, and acute infarction (ACS) – and which require urgent interventions? This session includes:
How to approach an analysis of a 12-lead ECG.
Lead views of the heart – standard and other optional lead recordings.
The ECG changes that indicate myocardial ischaemia, injury, or infarction (ACS) in the patient with chest pain
The placement of lead V4R – what it tells us and when we need to do it
---
2:30pm - Afternoon Tea and Coffee
---
3:00pm
Recognition of Other ECG Changes
This final session will review and reflect on what has been learned so far. As well, there will be a discussion of the professional implications for nurses who record ECGs as part of their scope of practice. Review:
The changes that need to be reported urgently and why
The professional and legal nursing responsibilities in relation to ECG recording and in recognising and reporting ECG changes
12-lead ECG changes
Pre-test and summary
---
4:30pm - Close of Day One of Seminar
Day Two
---
9:00am - Commencement of Day Two
---
9:00am
Introduction and Needs Analysis
Nurses are expected to have a sound understanding of the normal rhythm of the heart – sinus rhythm. We will review your scope of practice with regard to recognition and management of arrhythmias. Whether you are involved in initiating cardiac monitoring or just want to be able to interpret the rhythm strip at the bottom of the 12-lead ECG tracing, this session will assist you. It includes:
A pre-test to identify your current knowledge level
Discussion about the role of the nurse in interpreting arrhythmias
Review:
Assessment of cardiac function
Cardiac electrophysiology
Identifying criteria for sinus rhythms
Practice rhythms for analysis
---
10:00am - Morning Tea and Coffee
---
10:30am
A Simple Approach to Arrhythmia Interpretation
Interpreting abnormal heart rhythms is often considered to be difficult and is primarily the role of experienced nurses working in special care areas such as CCU or ICU. This session will introduce a simple approach to arrhythmia interpretation that can be used by all nurses, regardless of their workplace. It will enable them to confidently communicate and document abnormal rhythms using appropriate and commonly accepted terminology. This session includes:
An introduction to arrhythmia terminology
The common causes of arrhythmia to help identify patients at risk of arrhythmias
The physiological effects of arrhythmias and the importance of clinical assessment to determine the urgency of treatment required
A simple approach to categorising arrhythmias
---
11:30am
Arrhythmias with a Fast Rate – Tachyarrhythmias
Tachyarrhythmias occur commonly – both in young healthy persons and in those with acute or chronic cardiac disorders. This session will describe what happens to the heart when tachyarrhythmias occur; and will explore where they may originate, how to recognise the different rhythms, and the possible management options. Topics include:
An introduction to tachyarrhythmias
The effect tachyarrhythmias may they have on cardiac output /circulation
Differentiating between life-threatening and non-life-threatening tachyarrhythmias
Management options – drugs, manual techniques, and defibrillation
Rhythm interpretation practice
12:30pm - Lunch Break
---
1:30pm
Bradyarrhythmias
Bradyarrhythmias can occur for a variety of reasons in those with cardiac disorders and in others who are healthy. Why do some individuals have a normal slow pulse that has no effect on their cardiac output/circulation when others rapidly become symptomatic at similar rates? This session will explore the origin, causes, effects, and management of bradyarrhythmias. Topics include:
An introduction to bradyarrhythmias
Can they be life-threatening? – Possible causes and effects
Management options – drugs, manual techniques, pacing
Rhythm interpretation practice
---
2:30pm - Afternoon Tea and Coffee
---
3:00pm
Questions and Practice Scenarios
We will finish by putting your new knowledge into practice – a number of clinical scenarios will be posed where you can identify the arrhythmia, consider nursing and medical treatment indicated, and summarise nursing responsibilities. It includes:
A group review of patient scenarios
An overview of life-threatening cardiac arrhythmias – cardiac arrest
The BLS/ALS guidelines and role of the ARC
---
4:30pm - Close of Seminar and Evaluations
Presenters