Print Brochure
Protecting the Older Adult Seminar
2-Day Seminar to Identify and Prevent Elder Abuse
Why Attend
Elder abuse is a shocking event and it is not limited to institutional care. Early identification and action are essential. Attend this seminar and gain confidence in preventing and actively responding to this problem. Learn about:
What exactly is elder abuse?
Codes of ethics and conduct you must know
Who are the most at risk for abuse?
What are the warning signs?
How can you identify a victim who cannot speak up?
Why do people not tell others of their abuse?
Mandatory reporting imperatives
What is the role of the new Aged Care Quality and Safety Commissioner?
Need for Program
Elder abuse is a major issue in our society. Every year in Australia, up to 10% of people over 65 years old are estimated to be victims of elder abuse. However, the tendency is to assume that elder abuse is as manifest as overt sexual abuse and blatant assault, but it is far broader than that. A lack of knowledge and understanding of elder abuse can lead to incidents that could be prevented. Therefore, it is critical that all nurses and other health providers are able to identify cases of elder abuse, understand why it happens, and what their professional obligations are in regards to intervention and reporting.
Purpose of Program
The purpose of this seminar is to educate health and aged care providers on the prevention, detection, and appropriate intervention of elder abuse, including their accountability for mandatory reporting.
Your Learning Outcomes
Use knowledge of the breadth and complexity of elder abuse to better assess and monitor older adults in your care
Be confident in your duty of care and understanding of legal requirements that apply in relation to elder abuse
Effectively respond to suspected elder abuse, including reporting and documentation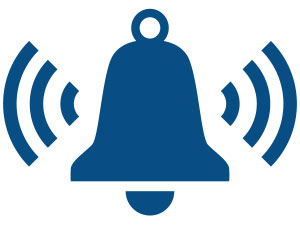 Get Event Alerts
Set a reminder email for this event
Schedule
Day One
---
8:30am - Registration and Refreshments
---
9:00am
The Unspeakable: Elder Abuse in our Society
Elder abuse is considered to be more widespread than the cases reported. It is often silent and hidden. People over 80 – particularly older frail women – are at a great risk and perpetrators are more likely to be family members. This introductory session looks at:
What is elder abuse?
Who is at greatest risk?
What are the several forms of abuse that can occur?
Is it deliberate or inadvertent?
At what age is family violence classed as elder abuse?
What are trust relationships and how can they be used to protect the elderly?
---
9:45am
Checks and Balances – Legislative Frameworks
Laws that relate to elder abuse are varied. This session looks at:
Duty of care
Laws that protect against elder abuse
Powers of attorney
Code of ethics and conduct
Privacy and secret cameras – is it an issue?
Mandatory reporting
---
10:30am - Morning Tea
---
11:00am
Failing to Take Action
This short session will consider the consequences of failing to take action when elder abuse is suspected.
---
11:30am
The Silence of the Vulnerable
It is predicted that the extent of elder abuse is far greater than the statistics show. So why is it so difficult to reveal? This session looks at some of the barriers to reporting abuse by victims. It includes:
Shame / betrayal of family / isolation / dementia
Not knowing or having access to a reportable organisation
Threats and fear
---
12:00pm
Whistleblowing and Advocacy
In a Four Corners documentary that screened in 2018, it was disclosed that staff took a year to conclusively act on a suspicion that a colleague was abusing residents. This session will discuss the possible reasons why staff find it difficult to whistleblow.
Should staff report at the point of suspicion and what are the consequences of this?
What are the implications of not speaking out early?
---
1:00pm - Lunch and Networking
---
2:00pm
Topics of Concern
To gain a more in-depth understanding of elder abuse, this session provides an opportunity to discuss issues that have been raised for you in the morning sessions, and seek clarity on any of the content.
---
2:45pm - Afternoon Tea
---
3:15pm
Assessment: The Tell Tale Signs
This session will use a case scenario to highlight signs and symptoms that may indicate abuse, the importance of assessment, as well as questions and cues.
---
4:15pm - Close of Day One of Seminar
Day Two
---
9:00am - Commencement of Day Two
---
9:00am
Dealing with Complaints
There is a range of mechanisms for people to make complaints about poor care and elder abuse. But what happens in your workplace? This session includes:
Do you know the complaints policy?
Do you know what happens to a complaint?
What is the best way to communicate with someone who makes a complaint?
What is the best process if you have a complaint?
How would you deal with a false accusation in a complaint?
---
9:45am
Communication with Regulators
With the changes that have occurred in the regulation of aged care, such as the establishment and role of the new Aged Care Safety and Quality Commission, it is even more important to know how to communicate with regulators. This session will look at:
The role of the new Aged Care Safety and Quality Commission and new standards
The Royal Commission into aged care services
---
10:30am - Morning Tea
---
11:00am
When the Family is Involved
Elder abuse is not limited to residential aged care. Many people in the community may also be subjected to abuse in a variety of forms. As is already known, elder abuse can be carried out by family members. This important session looks at:
What happens when a victim is not receiving care services?
What about when the victim is in residential aged care?
What are the possible red flags that suggest theft and battery?
Documentation imperatives
---
12:00pm
The Importance of Forensic Evidence
This session will look at the role of taking a forensic approach to signs of elder abuse and preserving evidence.
---
1:00pm - Lunch and Networking
---
2:00pm
The Coroner's Court
Just as with other abuses across the lifespan, premature death, whether deliberate or inadvertent, may be a consequence of the abuse of an older person. This session looks at the role of the police and coroner's court when a death occurs. It includes:
Preserving the evidence
Being a witness
The impact of a coroner's findings on practice and care
---
3:00pm - Afternoon Tea and Coffee
---
3:15pm
Case Scenario and Wrap-Up
This final session will bring together important points learned throughout the two days. It is an interactive session that will reflect on observation, assessment, communication, reporting, and documentation.
---
4:15pm - Close of Seminar and Evaluations
Presenters