Print Brochure
General Surgical and Orthopaedic Nursing Seminar
2 Day Seminar – A General Surgical Nursing Update
Overview
General surgical nursing is a fast-paced area of health care that requires nurses to be equipped with the latest knowledge. Achieving key patient outcomes, such as reduced length of stays, adequate pain management, and patient satisfaction relies on nurses providing evidence-based care across the surgical pathway. This two day seminar will look at:
Preventing surgical site infections
Recognising and responding to common post-operative complications early
Surgical pharmacology - an update on common medicines
Assessing and managing surgical pain
Orthopaedic nursing assessment, interventions, and management
Attend this popular and informative seminar. Book now!
Need for Program
General nurses and those working in surgical units care for people with a broad range of conditions that require surgical intervention, including orthopaedics. Due to the adverse outcomes associated with preventable errors across the surgical pathway, all nurses must ensure their practice is safe and underpinned by evidence so as to guarantee patient safety and satisfaction.
Purpose of Program
This program updates surgical nurses on current best-practice in regard to several fundamental aspects of surgical and orthopaedic nursing care, so as to prevent errors and minimise complications for patients undergoing a range of surgical procedures.
Your Learning Outcomes
Apply knowledge of common post-operative complications to identify, prevent, and manage a patient who is deteriorating
Improve patient outcomes by assessing and managing post-operative pain more effectively
Administer appropriate medicines to reduce risks such as post-operative infections and VTE using enhanced surgical pharmacology knowledge
Improve nursing assessment and education for patients undergoing joint replacement surgery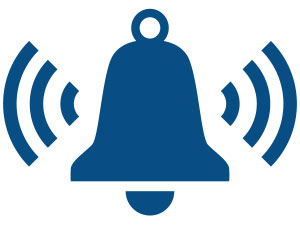 Get Event Alerts
Set a reminder email for this event
Schedule
Day One
---
8:30am - Registration and Refreshments
---
9:00am
The Surgical Journey Starts Here
The patient undergoing a surgical procedure moves through many different areas and is exposed to the care of many different teams before, during, and after surgery. Minimising the risk of complications that this person may experience and maximising positive health outcomes is essential. This session provides the foundation for the seminar by demonstrating how the surgical journey commences pre-operatively, what happens in the operating room, and follows the patient into the post-anaesthetic care unit (PACU) before a person returns to the care of surgical nurses in a ward setting. It includes:
How do we prepare patients for surgery?
What are we really ticking on a surgical checklist?
What happens after a nurse hands a patient over in the anaesthetic holding bay?
What can go wrong in the operating room and why this should matter to you?
How do delays create a cascade of effects for others?
Why great teamwork really matters!
---
11:00am - Morning Tea
---
11:30am
Post-Operative Nursing Care – Recognising Common Complications Early
Our ageing population, coupled with modern technology, means that surgical procedures are considered safe and effective for much older people than previously thought. Nurses who work in busy surgical units will testify that they are increasingly required to care for patients with complex comorbidities and who have the potential to rapidly become unwell. Therefore, a huge emphasis is placed on a surgical nurse's ability to assess changes to the whole person, not just the "surgical site". How can we recognise early signs that a patient may be deteriorating following surgery? How can we ensure that we are confident in our knowledge and ability to take the necessary action and prevent complications? This session will identify common complications following surgery with a focus on cardiac and respiratory disorders in surgical patients. Topics include:
Post-operative confusion and likely causes
Atelectasis
DVT and pulmonary embolism
Pulmonary oedema
Atrial fibrillation
Bleeding
Clinical manifestations of the above
Investigations, e.g. chest x-ray, full blood count, and electrolytes that will help determine the problem
Appropriate nursing actions
---
1:30pm - Lunch and Networking
---
2:30pm
Assessing Pain in Surgical Patients
It is unquestionable that there is a very real expectation of pain following a surgical procedure. The prevalence of acute surgical pain demands that all nurses working in surgical settings understand how to assess pain. Despite this, many patients experience unrelieved pain in the post-operative period that can lead to preventable complications and impair outcomes. This session goes back to basics and looks at:
Pathophysiology of pain – what's actually happening post-operatively?
Breaking down barriers – assessment of pain in patients with cognitive impairment and other communication challenges in the post-operative period
Expectations of pain – what amount of pain is reasonably expected and how can I communicate this to patients?
What assessment tools and Guidelines are recommended by evidence?
---
3:30pm - Afternoon Tea
---
3:45pm
Managing Pain in Surgical Patients
Evidence suggests that good pain management is intrinsically tied to improved patient outcomes such as reduced de-conditioning, rates of infection, and other preventable complications. However, the complex nature of managing pain, particularly in the immediate post-operatively period requires nurses to be well informed. This session will build on the previous session and detail evidence-based nursing management of pain:
Interpreting and acting on your assessment findings to ensure optimal pain management
Complexities of pain management – tips for getting it right
Balancing act – which pharmacological agents are safe for use in an older person and does the type of surgical procedure or anaesthetic effect selection?
Non-pharmacological nursing management strategies
Megan Yeomans
---
4:45pm - Close of Day One of Seminar
Day Two
---
9:00am - Commencement of Day Two
---
9:00am
Orthopaedic Assessment – Nursing Update
Orthopaedic assessment is a specialised skill that is applicable in many areas of nursing. Orthopaedic conditions and procedures have a major impact on the patient's biomedical, functional, and psychosocial health status. This session includes a review of:
The prevalence and impact of musculoskeletal disorders in Australia
The core principles of an orthopaedic assessment that are applicable to all patients within general clinical areas
Recognising orthopaedic emergencies and complications, including compartment syndrome and fat embolism
Fran Pearce
---
10:00am - Morning Tea
---
10:30am
Fragile Bones – Minimal Trauma Fractures
A minimal trauma fracture is a fracture that is usually linked to osteoporosis. There may be no obvious cause of the fracture, but they can severely impact the mobility, pain level, and activities of daily living, particularly in an older person. This session looks at this underrated area of concern that has a profound impact on an individual's quality-of-life if it is not addressed. It includes:
Why does osteoporosis lead to fractures?
Minor bumps causing major problems – how common?
Why are minimal trauma fractures often "invisible"?
Where are the "hot spots"?
What does the evidence suggest are the most effective methods of preventing minimal trauma fractures in older people?
Stopping the fracture cascade – preventing future fracture
Fran Pearce
---
11:30am
Surgical Interventions for the Orthopaedic Patient
Most nurses, not just those who work specifically in this area, will encounter patients who require or have previously had joint replacement surgery. This session will look at the indications for common joint replacement surgeries and the fundamentals of post-operative nursing care. It includes:
Statistics on joint replacements in Australia - why they are rising
When are the following joint replacement surgeries are indicated, an overview of each, and evidence on how long each is expected to last:
The causes of joint replacement revisions
Post-operative nursing care for joint replacement surgeries
A look at traction (non-adhesive skin traction and skeletal traction) and spinal fracture management (e.g. halo brace and spinal beds)
Fran Pearce
---
12:30pm - Lunch and Networking
---
1:30pm
VTE Risk Assessment and Reduction – An Orthopaedic Perspective
All surgical procedures represent a high risk of VTE. Orthopaedic patients are among the most vulnerable due to a range of factors, including functional restrictions and prothrombotic processes related to injury. The risk of VTE for orthopaedic patients begins at injury and extends well beyond hospitalisation. The surgeon must balance effective VTE prophylaxis with bleeding risk in this high-risk patient group. This final session of day two will discuss:
Risk identification and risk reduction strategies from pre-admission to discharge for patients undergoing orthopaedic surgery
Recommendations for extended mechanical and chemical prophylaxis in orthopaedic patients
The challenges in providing effective VTE prophylaxis in elective orthopaedic surgery and complex trauma
Fran Pearce
---
2:30pm - Afternoon Tea and Coffee
---
2:45pm
Surgical Pharmacology – Update for Nurses
Medication management plays a crucial role in meeting patient outcomes along the surgical pathway. From pre-operative medication risk assessment to intra-operative medications and medication management post-operative, it is imperative that all nurses have an understating of surgical pharmacology. This session will apply medication management principles in the surgical setting to:
Improve patient care in pre-admission
Reduce peri-operative risk for patients with comorbidities, e.g. diabetes, cardiovascular disease
Prevent infection using antibacterial prophylaxis
Assess venous thromboembolism risk and align appropriate prophylaxis
Risk assess and manage post-operative pain and nausea/vomiting
Associate Professor Louis Roller
---
3:45pm
Preventing Surgical Site Infections
Surgical site infections (SSIs) are costly yet preventable healthcare-associated infections (HAI). Patient morbidity, mortality, and length of stay in hospital are all affected by SSIs. This session looks at SSI prevention and includes:
What are the main risk factors for surgical site infections?
How can we assess a person's risk for SSIs pre-operatively?
What are the most effective strategies for reducing a person's risk factors?
How is new technology assisting to prevent SSI, particularly after joint replacement surgery?
TBA
---
4:30pm - Close of Seminar and Evaluations
Presenters