Overview
Ausmed believes it is essential that nurses living in the Hervey Bay region have access to effective and engaging CPD on an annual basis. We look forward to receiving your support to ensure that this Local Nurses' Conference is brought to Hervey Bay every June. Book your place at this year's event and:
Gain new knowledge for contemporary practice
Network, share experiences, and connect with like-minded colleagues
Help meet your CPD requirements
Enrich your professional practice and personal growth
Improve health outcomes specific to your local community and much, much more…
We recognise that attending a conference requires planning and the support of your organisation. See below to find out how you can gain support to attend this event.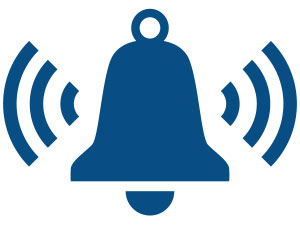 Get Event Alerts
Set a reminder email for this event
Schedule
Day One
8:30 Registration for Day One
---
Jodie Allen
Essential Physical Assessment Skills
Nurses are essential in the early detection of clinical triggers that may suggest a patient is deteriorating or has already become acutely unwell. Appropriate and timely assessment is known to reduce morbidity and mortality, thus improving patient outcomes. This session reviews important assessment considerations, including:
Why do we assess our patients?
Vitally important "vital signs" – why some clinical cues are neglected
Top tips for quick recognition of acute deterioration
Review of key principles of assessment, including documentation and National Standards
10:30 Morning Tea
---
Jodie Allen
Fluid and Electrolyte Balance
Failure to recognise and appropriately treat fluid and electrolyte imbalances can have fatal consequences. Knowledge and understanding of normal physiological processes are essential for accurate patient assessment. This session will refresh your knowledge and assist you to get up to speed with the different types of fluids and their uses. Topics include:
What are the normal physiological processes of fluid balance?
What is hypovolaemic shock? How would you recognise it and what might the causes be?
What intravenous fluids should be used and when?
How to recognise electrolyte disturbances early
Jodie Allen
Recognising and Responding to Clinical Deterioration
How confident are you in your ability to recognise and respond to the early signs that a patient may be deteriorating? How can you ensure that you have the knowledge and ability to take the necessary action to prevent harm? This session will identify common types of clinical deterioration with a focus on cardiac, respiratory, and renal dysfunction. Topics include the clinical manifestations, investigations, and appropriate nursing actions of the following:
Atelectasis
Acute pulmonary oedema
DVT/PE
Hypovolaemic shock and haemorrhage
Atrial fibrillation
Acute ECG changes
Acute kidney injury
12:30 Lunch and Networking
---
Lara Jones
Opioids? The Judicious Use of Opioids – Implications for Nursing Practice
Opioids are commonly prescribed medication for pain management in a range of settings, frequently as a PRN. Yet their potential for harm and misuse is ever present. It is essential that these medicines are fully understood so that they is appropriately used and nurses can confidently feel safe administering them. This session offers an in-depth review of opioid medications and includes:
What are the different types of opioids used today?
How do opioids work to alleviate pain?
Management of opioid-induced side effects, e.g. constipation, falls etc.
Dosing considerations in the elderly
Identifying tolerance, preventing dependency, and assessing for toxicity
Identifying drug diversion and other inappropriate behaviours
2:45 Afternoon Tea
---
Lara Jones
Medication Safety - Quality Use of Medicines and Oncology
Any nurse that administers or is able to prescribe medicines needs access to formal education that explains how to incorporate evidence-based knowledge of medication safety into their everyday practice. This session provides essential education on how to find and utilise the most up-to-date and credible information on medicines. It includes:
Where to go to find credible information about medicines
Resources and tips on how to ensure the most appropriate medications are administered
How to confidently check if a patient has been prescribed the correct dose of a medicine
What sources are most appropriate to identify potential drug interactions and much, much more...
4:00 Close of Day One of Conference
---
Day Two
9:00 Commencement of Day Two
---
Lisa Doyle
Being Hypervigilant for Hypoglycaemia
Complications associated with diabetes, such as hypoglycaemia, can be severe. Prevention is paramount and can reduce the likelihood of a person experiencing a hypoglycaemic episode. This session will dive deeper into the prevention of diabetes emergencies, with a focus on hypoglycaemia. It includes:
What is hypo unawareness?
How can you identify hypoglycaemia?
What is the latest evidence in managing hypoglycaemia?
Lisa Doyle
Complications of Diabetes – What is Going On?
In this session, the current theories regarding the causative factors that lead to diabetes complications will be examined and discussed. Topics include:
What are the fundamental changes that occur at the cellular level with diabetes that lead to chronic damage?
Why should the thyroid gland be part of the normal diabetes healthcare check?
Is there a difference in microvascular and macrovascular disease development?
How does prolonged hyperglycaemia interfere with cellular immunity?
10:45 Morning Tea
---
Theresa Winston
"War on Wounds" – Understanding How Skin Works
Refresh your knowledge on the process of wound healing and discover the latest information about the factors that delay or impede effective outcomes. This session includes an update on the skin and explores:
What is a wound?
How do wounds heal?
What delays or prevents healing?
Theresa Winston
Choosing Dressing Products
Dressings do not heal wounds. However, dressing selection is an important part of the overall management of the wound environment. A plethora of wound management products exist and this session will take a function-based approach on how to select the right dressing. Learn:
How are wound dressings classified according to function?
How do you select the right dressing?
When should you modify the dressing regimen?
How do you choose a basic range of products for your workplace?
12:45 Lunch and Networking
---
Jodie Allen
Surviving Sepsis – The Importance of Early Recognition
Sepsis is a potentially fatal condition caused by a whole-of-body inflammatory response to severe infection. Preventing mortality related to sepsis begins with early detection and timely interventions. This session uses case scenarios to explain the pathophysiological mechanisms by which sepsis develops. It will look at how you can detect the early warning signs of sepsis. Finally, it will assist you to understand the evidence-based management of this potentially fatal condition. It includes:
What are the new definitions of sepsis?
Early recognition – what are the clinical signs of sepsis in adults?
What next? How is sepsis managed?
2:45 Afternoon Tea
---
Jodie Allen
When Deterioration Strikes – Great Teams Rise to the Challenge
This session will look at a low fidelity, high occurrence situation to get you working together. This short activity before lunch includes a group exercise to build on your communication and collaboration to support the provision of comprehensive care. It includes:
How do you delegate tasks during an adverse event?
How do you promote teamwork and why is it so useful?
Why is communication key?
4:00 Close of Conference and Evaluations
---
The Goal
Need for Program
Engaging in CPD is essential for all health professionals to maintain, improve, and broaden their knowledge, skills, and practice. CPD assists health professionals to stay up-to-date with changes in clinical practice and emerging new evidence in order to enhance their patient outcomes. It is also a professional registration requirement. There is a need for formal CPD to be provided directly to regional Australian nurses, midwives, and other health professionals who may not otherwise be able to access engaging and effective continuing education.
Purpose of Program
The purpose of Ausmed's local nurses' conferences is to provide health professionals who work in regional Australia with current knowledge about a range of professional and clinical practice topics that will improve the provision of holistic care.
Your learning outcomes:
1
People with health risks will receive preventative care and education to avoid illness
2
Better patient outcomes will be achieved through the application of up-to-date knowledge related to specific interventions
3
Interprofessional collaboration will be optimised to enhance patient outcomes
4
Patient outcomes will be underpinned by evidence-based practice, recognised standards, and guidelines
Hervey Bay Nurses' Conference
Location
Date
Hervey Bay Nurses' Conference
11 Hours | 0 Mins
---
Get a Letter of Support
Are you looking for support from your manager to attend this event?
Enter your email below and we'll send you a letter of support
Mailing List
Stay up-to-date with the latest event information from Ausmed.